L'Hôtel Villa Marquis est un hôtel particulier de style Néo-classique, héritage d'une grande famille, Les Hurault de Vibraye, qui évoquera pour les bourgeois gentilshommes en séjour dans la ville lumière : « vos beaux yeux belle marquise me font mourir… ».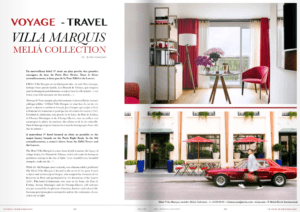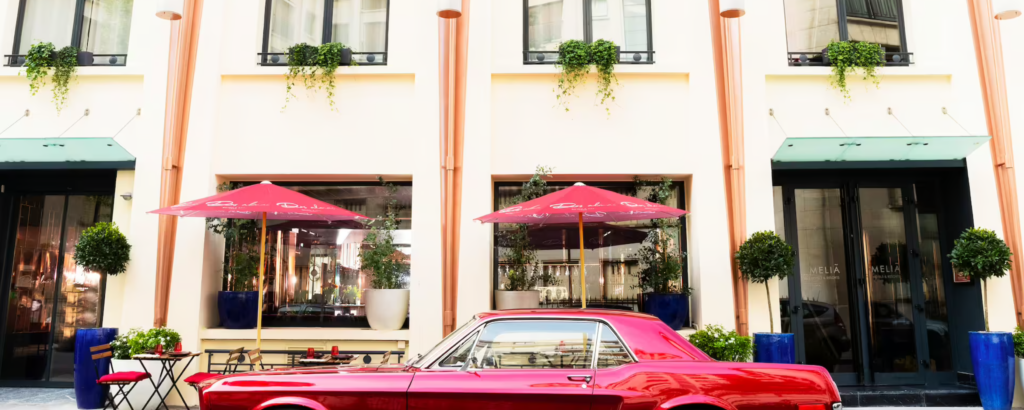 Un merveilleux hôtel 5* situé au plus proche des grandes enseignes de luxe du Paris Rive Droite. Dans le 8ème arrondissement, à deux pas de la Tour Eiffel et du Louvre.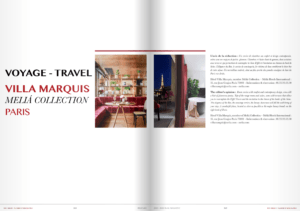 Hôtel Villa Marquis, membre Meliá Collection : 01.53.93.63.00 – villamarquis@melia.com – melia.com – © Meliá Hotels International
Découvrir sur THE RIGHT NUMBER MAGAZINE n°3.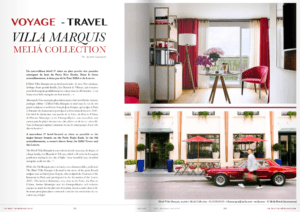 Lire la suite sur THE RIGHT NUMBER MAGAZINE n°3 – Le magazine est disponible à l'achat à l'unité ou en abonnement sur Viapresse, Fnac et Cdiscount. Numéro collector de 442 pages.
https://www.viapresse.com/abonnement-magazine-the-right-number.html?mc_cid=36adbe91cc&mc_eid=UNIQID
Propos – Coup de coeur de la rédaction : Marie Claude Joulia, écrivain et artiste. (https://linktr.ee/amilcarmagazine)
SÉLECTIONS :
Rachel Joulia-Helou, rédactrice en chef AMILCAR MAGAZINE GROUP
Alexandre Joulia, photographe et rédacteur en chef adjoint AMILCAR MAGAZINE GROUP
AMILCAR MAGAZINE à découvrir sur Linktree : https://linktr.ee/amilcarmagazine
AMILCAR MAGAZINE GROUP
ABONNEMENT Amilcar Magazine & THE RIGHT NUMBER MAGAZINE :
CLUB AMILCAR GROUP :