Le temps s'arrête pour sublimer la magnifique piscine du « National Hotel Miami »
Le temps s'arrête pour sublimer la magnifique piscine du National Hotel Miami. Cet hôtel est unique, le design Art Déco, les chambres élégantes et raffinées, sa piscine iconique, son cadre intemporel. Je suis tombée amoureuse du style du National Hotel Miami. Le style Art Déco est pour moi un design dont on ne peut pas se lasser et qui raconte une histoire. C'est un hôtel qu'on ne peut guère oublier, le plaisir d'y séjourner et de prendre son petit-déjeuner et avoir l'impression que le temps s'arrête près de la terrasse face à la piscine bordée de palmiers pour apprécier un bon livre, la vue impressionnante côté Bar face à la mer … Tout est beauté et raffinement.

Rachel Joulia-Helou, rédactrice en chef AMILCAR MAGAZINE GROUP & THE RIGHT NUMBER MAGAZINE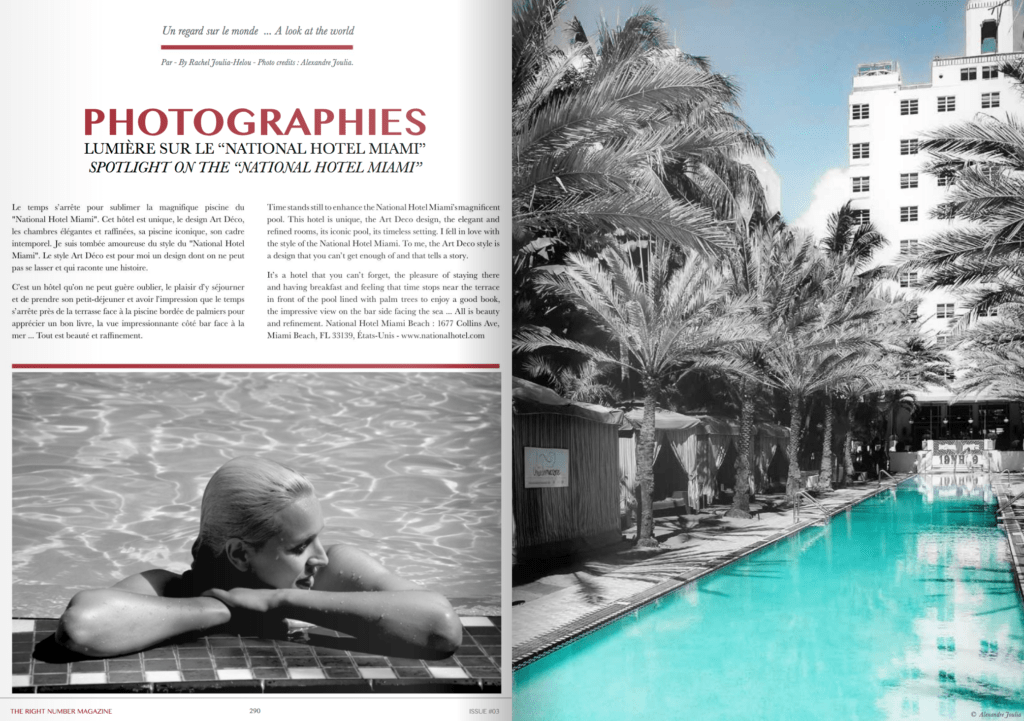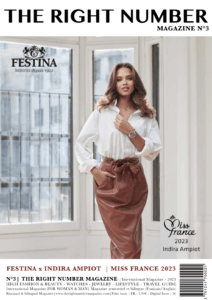 Photos par Alexandre Joulia, photographe et rédacteur en chef The Right Number Magazine.
National Hotel Miami Beach
1677 Collins Ave, Miami Beach, FL 33139, États-Unis – www.nationalhotel.com
Lire la suite sur THE RIGHT NUMBER MAGAZINE n°3 – Le magazine est disponible à l'achat à l'unité ou en abonnement sur Viapresse, Fnac et Cdiscount. Numéro collector de 442 pages.
https://www.viapresse.com/abonnement-magazine-the-right-number.html?mc_cid=36adbe91cc&mc_eid=UNIQID
SÉLECTIONS :
Rachel Joulia-Helou, rédactrice en chef AMILCAR MAGAZINE GROUP & THE RIGHT NUMBER MAGAZINE
Alexandre Joulia, photographe et rédacteur en chef adjoint AMILCAR MAGAZINE GROUP & THE RIGHT NUMBER MAGAZINE
AMILCAR MAGAZINE à découvrir sur Linktree : https://linktr.ee/amilcarmagazine
AMILCAR MAGAZINE GROUP
ABONNEMENT Amilcar Magazine & THE RIGHT NUMBER MAGAZINE :
CLUB AMILCAR GROUP :