Kithe Brewster … Fashion Show in Paris …
The appointment is given in Paris on Wednesday, July 3 for a colourful and elegant fashion show of Kithe BREWSTER. Iconic super stylist Kithe Brewster, his anticipated signature women's brand … Kithe Brewster Atelier presented us its Autumn Winter 2019/2020 collection in the Palace LUTETIA.
Le rendez-vous est donné à Paris le mercredi 3 juillet pour un défilé haut en couleurs et en élégance. Nous avons eu le plaisir d'assister au défilé de Kithe Brewster, une signature et une marque féminine emblématique. Kithe Brewster Atelier nous a présentation sa collection Automme Hiver 2019/2020 dans le Palace LUTETIA.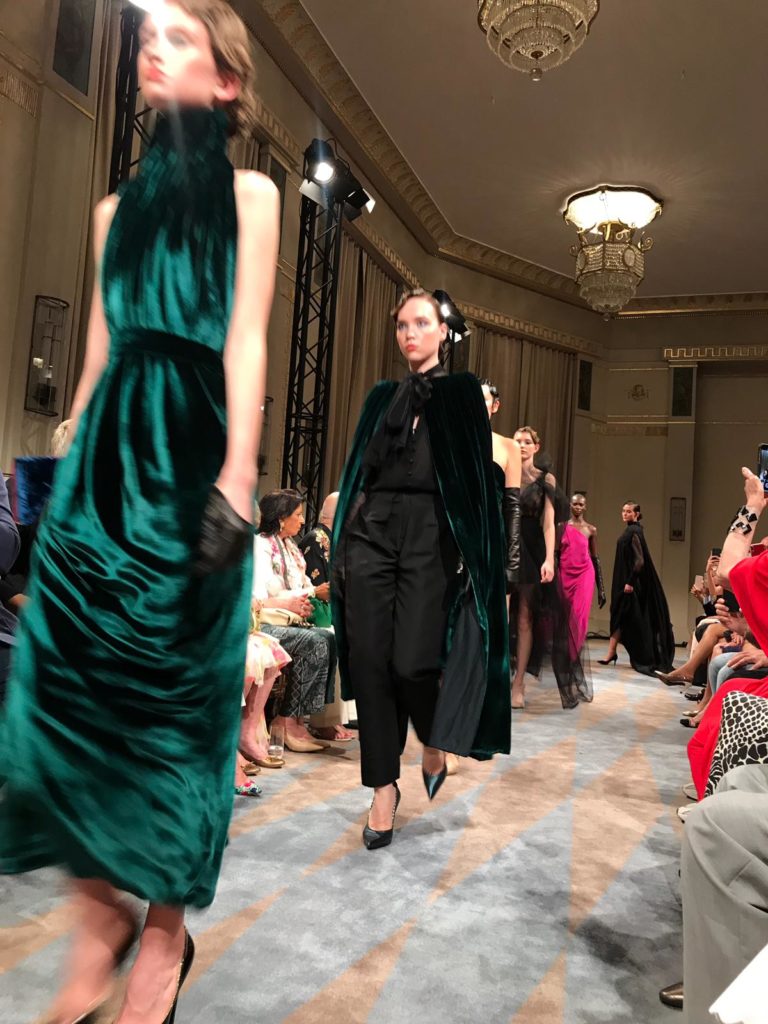 As a fashion designer, and also a fashion editor celebrity stylist, Kithe Brewster has developed a loyal following among those who thirst for boldly creative designs and innovative thinking. Kithe's varied experiences in Europe and America have shaped his unique sensibilities and provided a deep knowledge of what it takes to create and market edgy fashions. Early in his career, Kithe spent fourteen years in Europe honing his skills as a fashion editor and stylist. Then in Paris at age nineteen proved to be the right move for Brewster, who immediately grasped the French scene, becoming a hot stylist on the move almost instantly.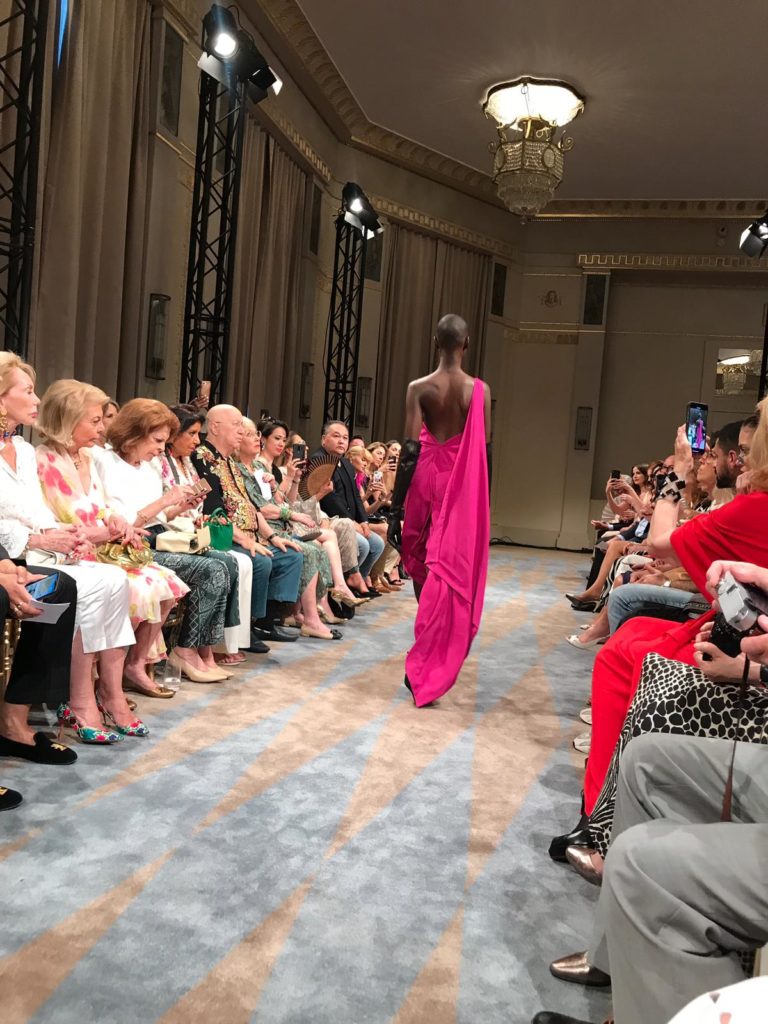 En tant que styliste de mode, mais aussi en tant qu'éditeur de mode styliste célèbre, Kithe Brewster a développé une clientèle fidèle parmi ceux qui ont soif de créations audacieuses et de pensées novatrices. Les expériences variées de Kithe en Europe et en Amérique ont façonné sa sensibilité unique et lui ont permis d'acquérir une connaissance approfondie de ce qu'il faut pour créer et commercialiser des modes avant-gardistes. Au début de sa carrière, Kithe a passé quatorze ans en Europe à perfectionner ses compétences en tant qu'éditeur de mode et styliste. Puis, à Paris, à dix-neuf ans, Brewster s'est avéré être la bonne décision pour lui, qui a immédiatement saisi la scène française, devenant presque instantanément un styliste en vogue sur le terrain.
After seven years in Paris, Brewster moved to London where music styling became his bread and butter. Working with artists, like the group B*witched, a post-Spice Girls multi-platinum selling band that he imaged from the start, their video "C'est La Vie" was credited for the return of denim in the mainstream. In no time it was the Brit Awards and Finley Quay, who chose Kite to smarten him and his band's look for the big night. Winning "Best Male Solo Artist" of the year that night, Finley's performance was noted in history, and Kithe had now conquered two European fashion capitals. Kithe Brewster works as a fashion consultant and stylist for many designers, and has styled runway shows for fashion houses all over the world, amongst them Ralph Lauren. Within the world of fashion, Kithe Brewster's name has become synonymous with fearless creativity. He is continuously scaling new heights and whatever the challenge, Kithe's independent vision and design sense drives him to succeed and makes sure he is here to stay and sparkle.
Après sept années passées à Paris, Brewster s'installe à Londres où le style musical devient son gagne-pain. Travaillant avec des artistes, comme le groupe B*witched, un groupe post-Spice Girls multi-platine qu'il a imaginé dès le début, leur vidéo « C'est La Vie » a été crédité pour le retour du denim dans le mainstream. En un rien de temps, ce sont les Brit Awards et Finley Quay qui ont choisi Kite pour l'embellir, lui et le look de son groupe pour le grand soir. En remportant le prix du « Meilleur artiste solo masculin » de l'année ce soir-là, la performance de Finley a été remarquée dans l'histoire, et Kithe a maintenant conquis deux capitales européennes de la mode. Kithe Brewster travaille comme consultante en mode et styliste pour de nombreux stylistes, et a organisé des défilés de mode pour des maisons de mode du monde entier, dont Ralph Lauren. Dans le monde de la mode, le nom de Kithe Brewster est devenu synonyme de créativité sans peur. Il ne cesse d'atteindre de nouveaux sommets et quel que soit le défi, la vision indépendante et le sens du design de Kithe le pousse à réussir et s'assure qu'il est là pour rester et briller.
Kithe Brewster Atelier : www.kithebrewster.com