Des frozen yogurts à la fois gourmands, healthy, sans gluten et généreux CHEZ VOUS ? C'EST POSSIBLE !
LES YAOURTS GLACÉS DE LA MARQUE FRANCO-AMÉRICAINE CALIFORNIA BLISS LANCENT UNE VAGUE DE FRAÎCHEUR A TOUTES SAISONS !
Nous avons découvert les produits California Bliss et c'est très belle découverte ! Nous recommandons ces produits sans gluten, légers et gourmands à la fois …

Rachel Joulia-Helou, rédactrice en chef THE RIGHT NUMBER MAGAZINE.
UNE DÉFERLANTE DE JOIE AU PLAISIR 0 % DE MATIÈRE GRASSE ! UN RÊVE POUR TOUTES CELLES ET CEUX SOUCIEUX D'ALLIER LE COMBINÉ PLAISIR GUSTATIF, HEALTHY ET ALIMENTATION SAINE.
California Bliss offre une gamme réellement savoureuse et très large. Il est difficile de nos jours de trouver des aliments sans gluten de qualité, avec du goût. On peut avoir une large gamme de produits sains et gourmands, grâce à California Bliss !

Rachel Joulia-Helou, rédactrice en chef THE RIGHT NUMBER MAGAZINE.
Ces plaisirs premium, nous les devons à la française Danielle Ahajot et l'américaine Kylie Schuyler qui ont, en 2013, allié leur savoir-faire et l'expérience d'un lifestyle très ancré dans la marque aux couleurs azurs de la Californie et aux saveurs aussi gourmandes que saines.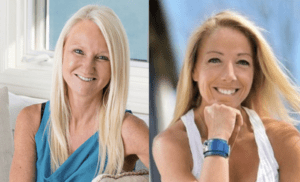 Pour la première fois, California Bliss est accessible à un public plus large grâce à une collaboration exceptionnelle avec tous les Monoprix de France où la marque est présente jusqu'à la rentrée. La haute qualité de fabrication de tous les produits utilisés dans leurs recettes en font un produit unique sur le plan nutritionnel et gourmand.
Les plus :
* Faible teneur en matière grasse et de lait écrémé ou de lait végétal, sans gluten, pour un plaisir glacé sans culpabilité !
* Une variété de produits
* Une véritable légèreté à la dégustation comme après.
* Packaging parfait lors de l'envoi.
* Implication dans le caritatif : bénéfices reversées auprès de plusieurs associations caritatives pour l'émancipation des jeunes filles à travers le monde, dont Global G.L.O.W.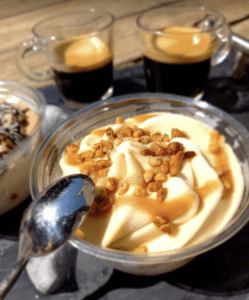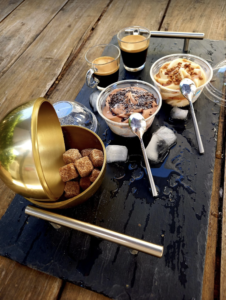 Propos : Rachel Joulia Helou, rédactrice en Chef The Right Number Magazine.
Photos : © Alexandre Joulia