Aurouze est une nouvelle marque de liqueur française concoctée par Verschueren & Bermond Alcools. Aurouze innove dans le monde des spiritueux français ! Elle met aussi en avant des savoir-faire présents sur tout le territoire. Aurouze is a new brand of French liqueur concocted by Verschueren & Bermond Alcools. Aurouze innovates in the world of French spirits! It also highlights the know-how available throughout the country.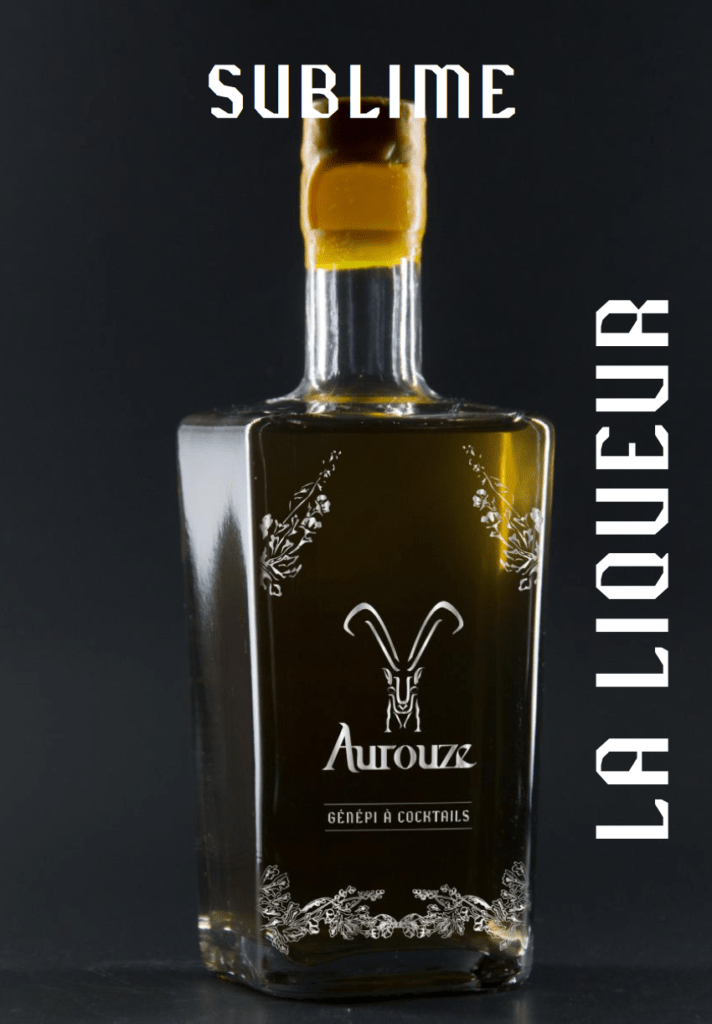 Sa première création est une toute nouvelle liqueur de génépi pensée pour un usage inédit : le cocktail. Aurouze est cette liqueur détonante qui diversifie la palette de goûts à disposition des mixologues. Elle s'intègre à merveille dans les recettes de cocktails déjà existantes, tout en pouvant être dégustée « sec ». Its first creation is a brand new genepi liqueur designed for a new use: the cocktail. Aurouze is this explosive liqueur that diversifies the range of tastes available to mixologists. It fits perfectly into existing cocktail recipes, but can also be enjoyed « dry ».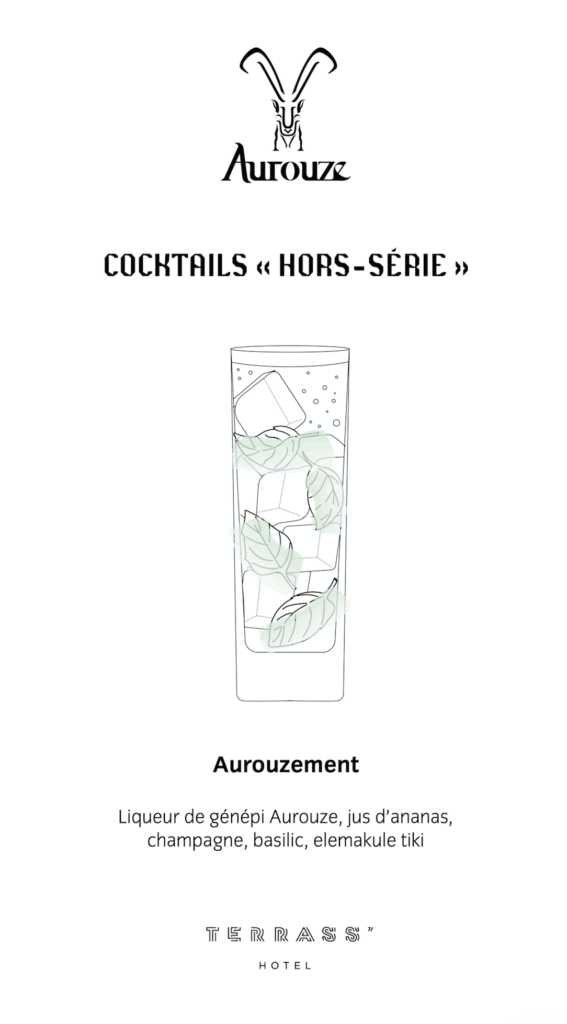 On parle rarement de marques de liqueur dans notre magazine ou de marques alcoolisées, mais nous avons découvert cette belle entreprise qui défend une idée originale, alors on a fait une exception! Ce qui nous a plu c'est bien entendu l'aspect éco-responsable de l'entreprise. Tous les projets qui défendent une belle idée respectant les terres et l'environnement en général nous touchent. Et, ça, cela fait partie intégrante de notre ADN. We rarely talk about liqueur brands in our magazine or alcoholic brands, but we discovered this great company that defends an original idea, so we made an exception! What we liked was of course the eco-responsible aspect of the company. All projects that promote a beautiful idea that respects the land and the environment in general touch us. And that is an integral part of our DNA.
LA CHARTE QUALITÉ signée Verschueren & Bermond
Verschueren & Bermond Alcools a soigneusement sélectionné ses fournisseurs, qui respectent une charte de qualité exigeante. Aurouze est faite à base de produits issus de l'agriculture biologique, pour préserver notre environnement . Le génépi utilisé pour produire Aurouze est cultivé à 2500m d'altitude, dans la vallée du Champsaur, située dans les Hautes-Alpes. Plante aussi fragile que rare, le génépi d'Aurouze est soigneusement cultivé, entretenu et récolté à la main. Ce travail de longue haleine, de passionné et de qualité, permet à Aurouze d'obtenir une qualité et une saveur unique. Alpine par nature, Aurouze casse les codes. Elle est produite avec soin dans les caves parisiennes, à partir de l'eau de la nappe phréatique de l'Albien et elle s'adresse à un public averti en quête d'un produit d'exception et de sensations gustatives encore inexplorées. Une manière de tutoyer l'excellence grâce à un produit, fruit de mois de recherche sensorielle et de multiples essais.
QUALITY as a requirement by Verschueren & Bermond
Verschueren & Bermond Alcools has carefully selected its suppliers, who respect a demanding quality charter. Aurouze is made from products from organic farming, to preserve our environment. The genepi used to produce Aurouze is cultivated at an altitude of 2500m, in the Champsaur valley, located in the Hautes-Alpes. As a fragile and rare plant, the genepi d'Aurouze is carefully cultivated, maintained and harvested by hand. This long-term, passionate and quality work allows Aurouze to obtain a unique quality and flavour. Alpine by nature, Aurouze breaks codes. It is carefully produced in Parisian cellars, from the water of the Albian groundwater table and is aimed at an informed public in search of an exceptional product and as yet unexplored taste sensations. A way of demonstrating excellence through a product, the result of months of sensory research and multiple tests.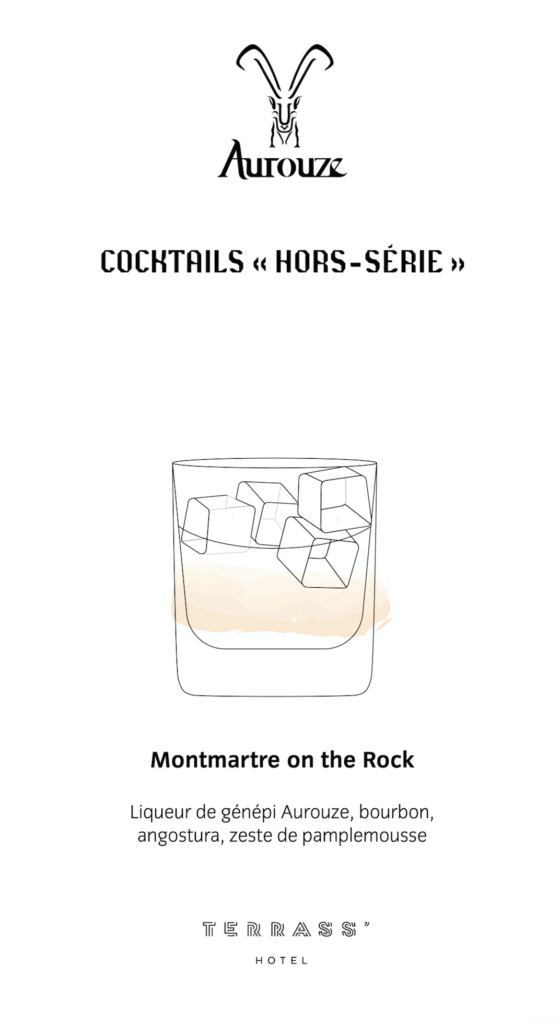 « L'abus d'alcool est dangereux pour la santé. À consommer avec modération ». « Alcohol abuse is dangerous to your health. To be consumed in moderation »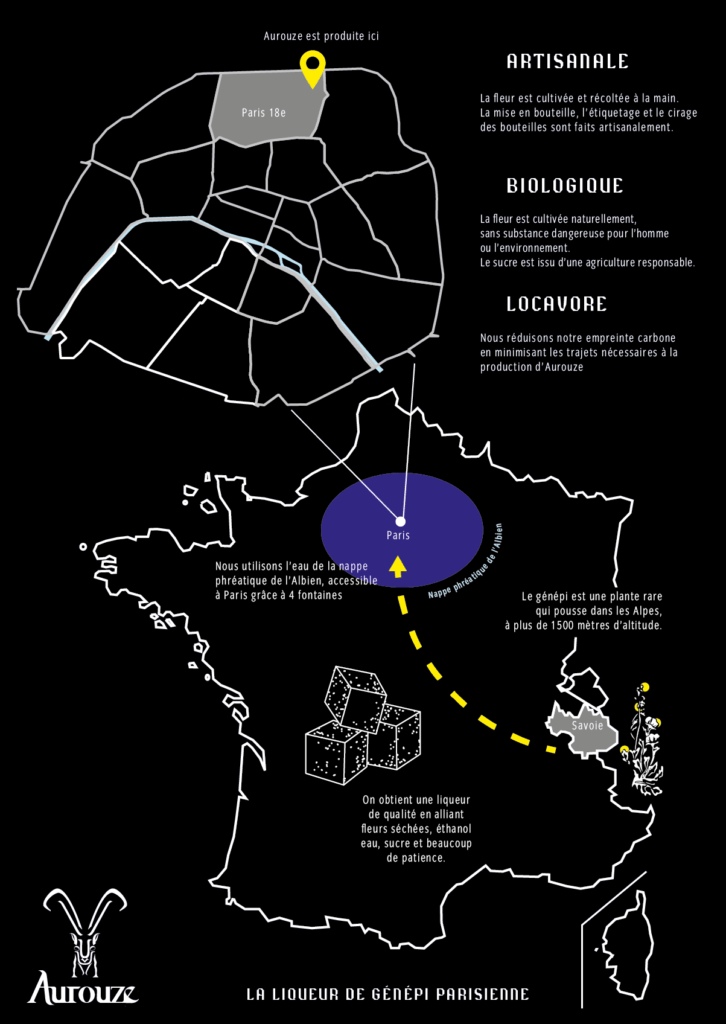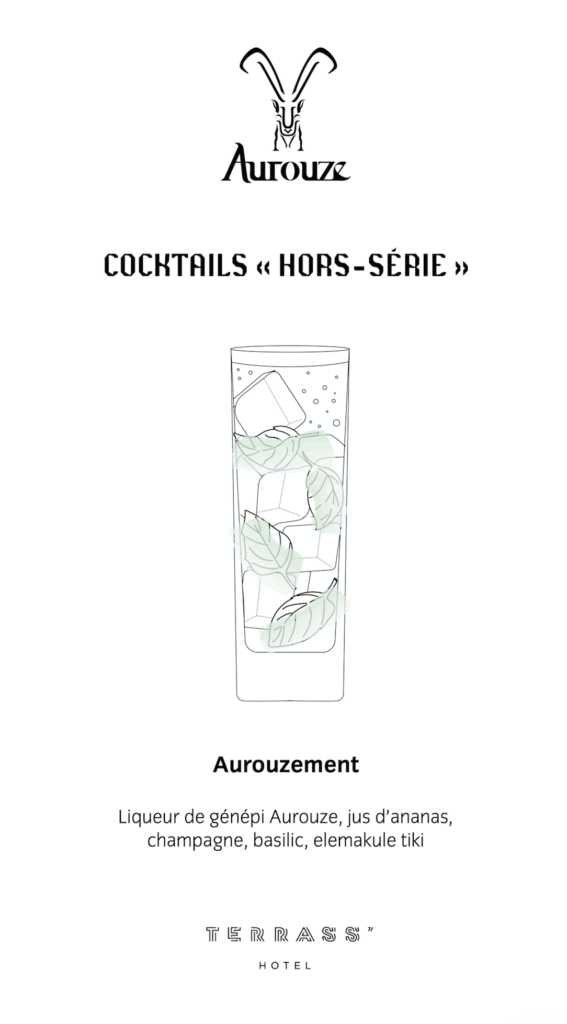 A découvrir dans certains bars, hôtels et chez un caviste The Cellar Bar au 56 rue de Babylone 75007 Paris. A suivre …
ATTENTION – NOT TO CONSUME IN AN ABUSIVE WAY !
« L'abus d'alcool est dangereux pour la santé. À consommer avec modération ». « Alcohol abuse is dangerous to your health. To be consumed in moderation ».