Un trio de stars internationales a rejoint l'horloger suisse OMEGA pour lancer la nouvelle collection Aqua Terra Shades de la marque.
Le choix des ambassadeurs est juste parfait ! Les trois acteurs ont une carrière exceptionnelle, un charisme et une signature unique. C'est d'ailleurs, le but de cette collection : Proposer des modèles qui soulignent votre personnalité, avec élégance et justesse.

Rachel Joulia-Helou, rédactrice en chef AMILCAR MAGAZINE GROUP.
Les ambassadeurs de la marque Zoë Kravitz, Zhou Dongyu et Eddie Redmayne apparaîtront tous dans une campagne créative pour mettre en valeur les nouveaux designs colorés.
Zoë Kravitz a rejoint la famille OMEGA en 2022.
L'actrice, réalisatrice et mannequin américaine a reçu des éloges pour ses performances dans la série « Divergent », les films « Fantastic Beasts », ainsi que l'émission à succès de HBO « Big Little Lies », pour lequel elle a remporté une nomination aux Screen Actors Guild Award. Elle a également volé la vedette en tant que Catwoman dans « The Batman ». Il n'est pas étonnant qu'elle reste l'une des personnes les plus recherchées dans le domaine du divertissement. Pour promouvoir la nouvelle gamme de montres de grande envergure, Zoë a rejoint ses collègues ambassadeurs Zhou Dongyu et Eddie Redmayne dans une campagne dédiée intitulée « Every Shade of You ».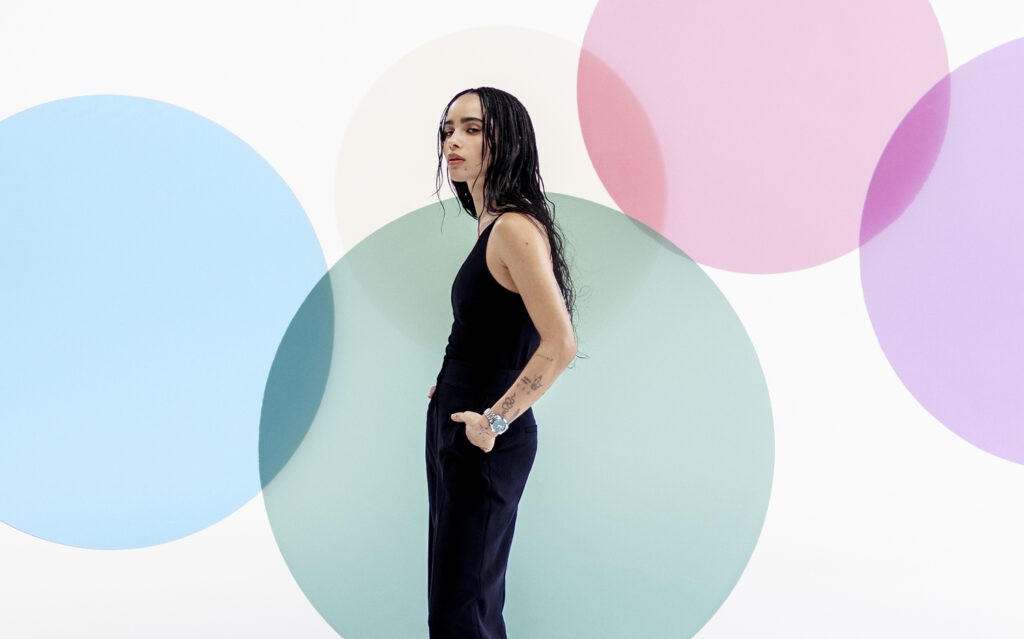 Célébrant la personnalité unique de chaque porteur, le thème consiste à exprimer votre look individuel à travers votre propre choix de couleur. Qu'il s'agisse du dynamisme de Shell Pink ou de la fraîcheur décontractée de Sandstone, cette collection est à portée de main pour correspondre à votre humeur.
La campagne propose une série de visuels et d'extraits de films audacieux, révélant toutes les facettes du personnage de chaque ambassadeur. Ils sont chacun vêtus de noir et entourés d'une multitude de couleurs, mettant en valeur la sélection éclatante de cadrans d'Aqua Terra.
Zhou Dongyu a également rejoint OMEGA en 2022.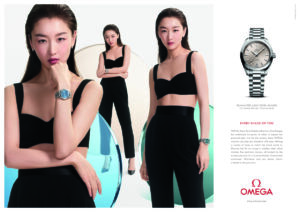 L'actrice chinoise est connue pour ses performances acclamées par la critique dans des genres allant du thriller policier à la comédie romantique. Elle est la plus jeune actrice à avoir reçu les trois distinctions les plus importantes de l'histoire du cinéma chinois. Son palmarès comprend la meilleure actrice aux 53e Golden Horse Awards en 2016 pour « Soul Mate » et la meilleure actrice pour « Better Days » aux 39e Hong Kong Film Awards et 33e Golden Rooster Awards.
Avec son style sophistiqué, l'acteur anglais Eddie Redmayne est un ambassadeur de longue date d'OMEGA, qu'il a rejoint en 2015.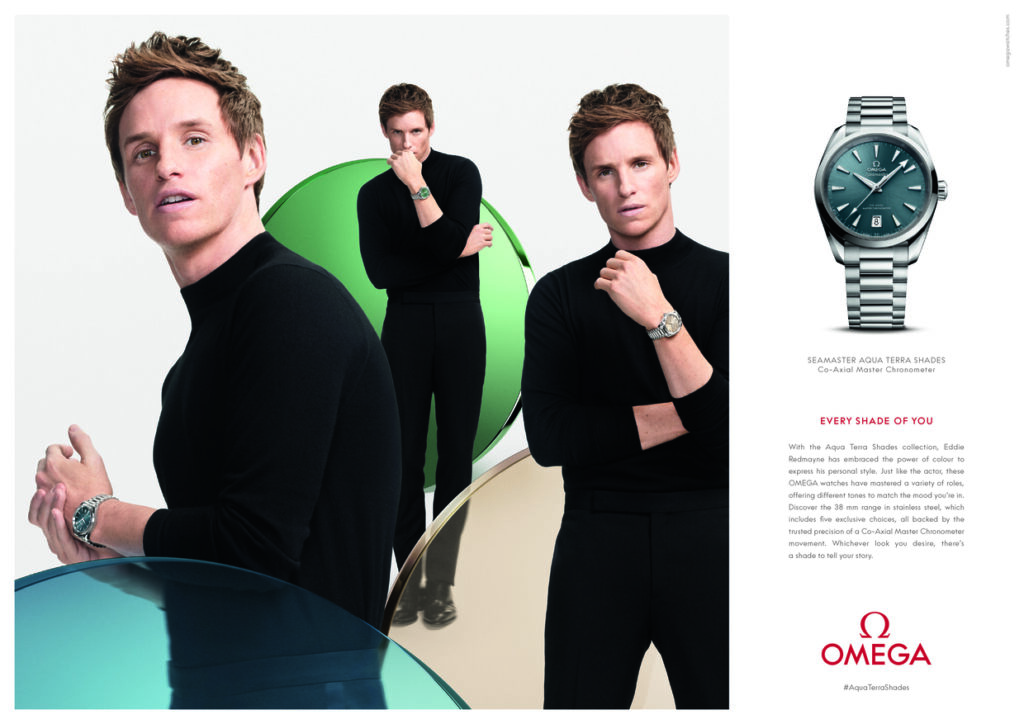 La célèbre star a une liste impressionnante de films à son actif, notamment son interprétation dans « La théorie du tout », qui lui a valu un Oscar, ainsi que des films acclamés tels que la série « Fantastic Beasts », « Le procès des 7 de Chicago », « Les Misérables », « The Danish Girl » et « The Good Nurse ».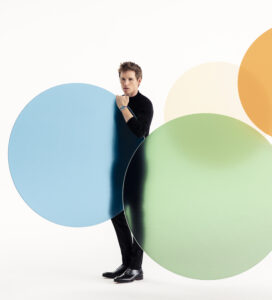 "Eddie, Zoë and Zhou are the perfect stars for this campaign. Their creative spirits, adaptable talents and varied lifestyles are a great match for this versatile collection. We hope it will inspire customers to really think about the colours they would love to wear themselves."

« Eddie, Zoë et Zhou sont les stars parfaites pour cette campagne. Leurs esprits créatifs, leurs talents adaptables et leurs styles de vie variés correspondent parfaitement à cette collection polyvalente. Nous espérons qu'elle incitera les clients à réfléchir aux couleurs qu'ils aimeraient porter eux-mêmes ».

Raynald Aeschlimann, President and CEO of OMEGA
La collection Aqua Terra Shades offre une variété de tons de cadran – avec un spectre allant de l'océan à la terre. Proposés en 34 mm ou 38 mm, les garde-temps offrent aux clients de nombreux choix pour s'adapter à leur style, avec des teintes pastel brossées par le soleil telles que le bleu atlantique, le vert baie ou le terracotta.
Sélections AMILCAR MAGAZINE :
Rachel Joulia-Helou, rédactrice en chef AMILCAR MAGAZINE GROUP & THE RIGHT NUMBER MAGAZINE.
Alexandre Joulia, photographe et rédacteur en chef adjoint AMILCAR MAGAZINE GROUP & THE RIGHT NUMBER MAGAZINE.
AMILCAR MAGAZINE GROUP
ABONNEMENT Amilcar Magazine & THE RIGHT NUMBER MAGAZINE :
CLUB AMILCAR GROUP :