Beauté en 20 minutes 100% Made in France, Joliderm propose des masques et patchs aux actifs de plantes naturelles issues de l'agriculture biologique.
Beauty in 20 minutes 100% Made in France, Joliderm offers masks and patches with natural plant active ingredients from organic farming.
Le kit voyage Joliderm
Emportez dans votre valise la trousse beauté Joliderm conçue pour le voyage. Des essentiels dans une trousse en coton bio pour les femmes actives qui voyagent ou bien pour les vacances.
The Joliderm travel kit
Take the Joliderm beauty kit designed for travel with you in your suitcase. Essentials in an organic cotton kit for active women who travel or for holidays.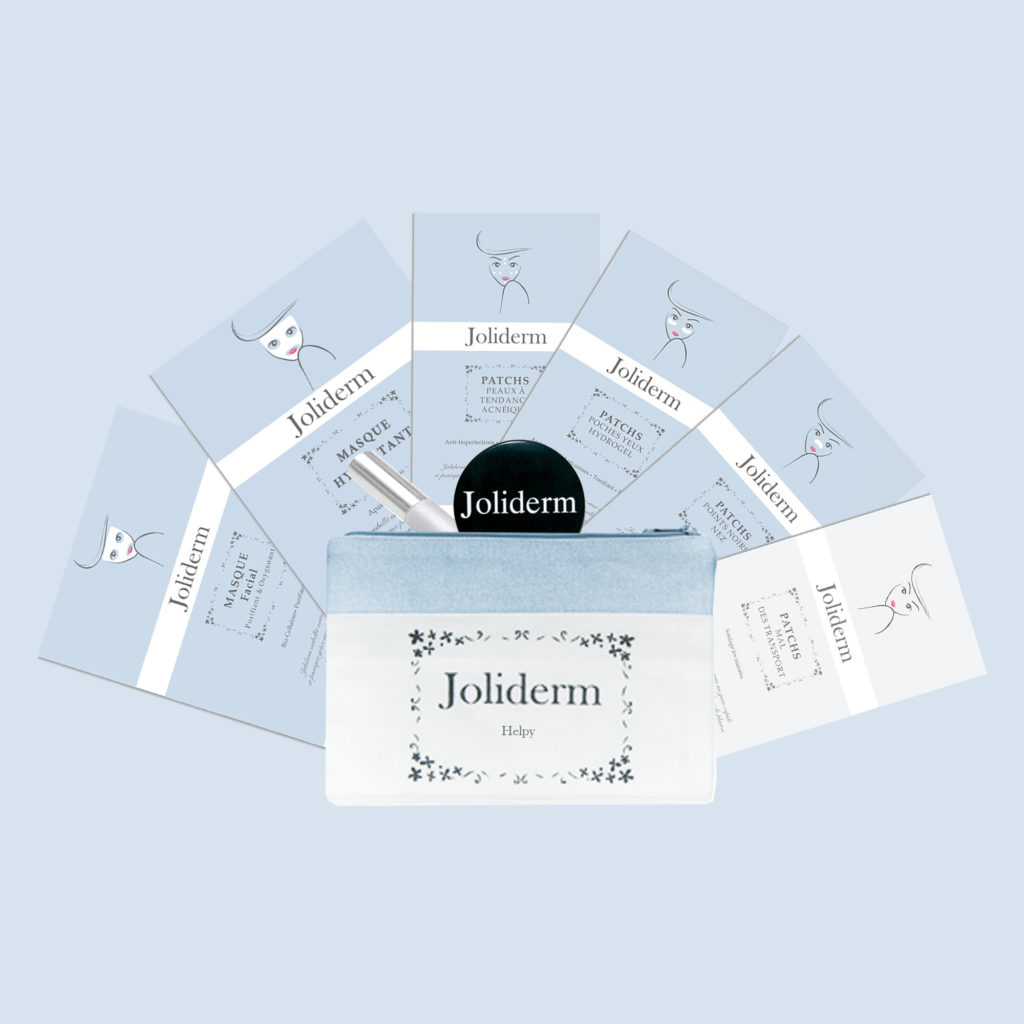 Masque hydratant, patch points noirs, patch poches yeux, patch pour le mal des transports, huile pour les cuticules… Cette trousse aide les femmes à se sentir belle à tout moment.
Moisturizing mask, blackhead patch, eye bag patch, motion sickness patch,cuticle oil… This kit helps women feel beautiful at all times.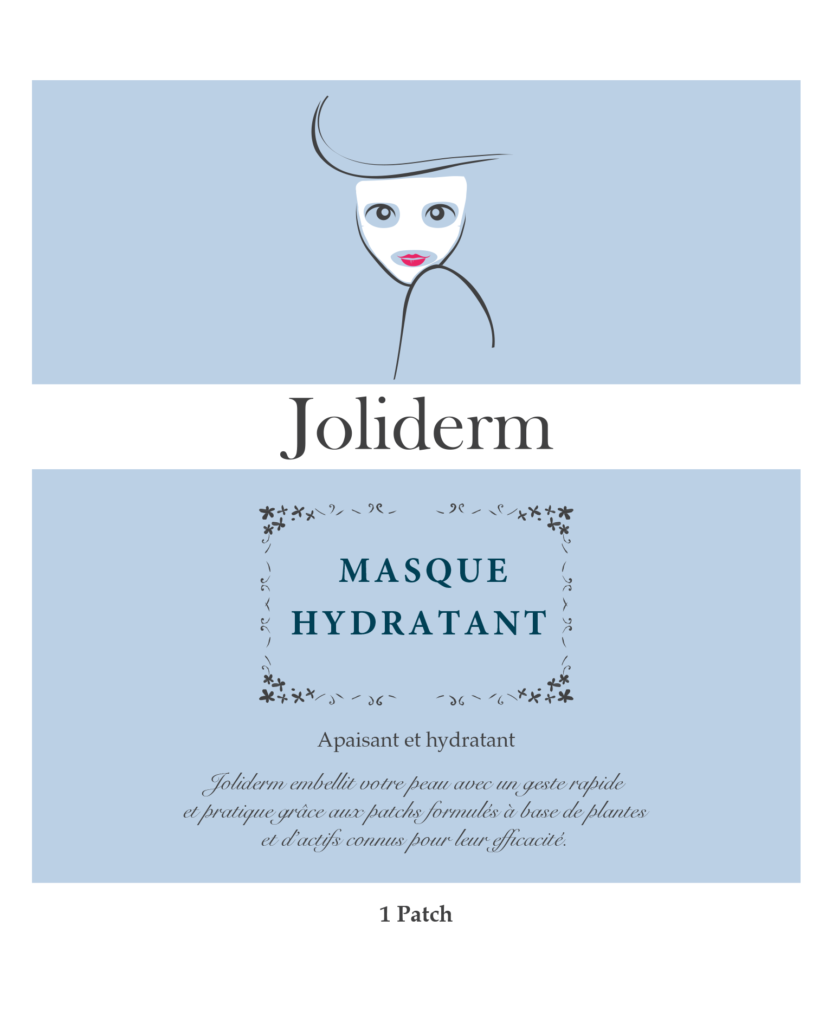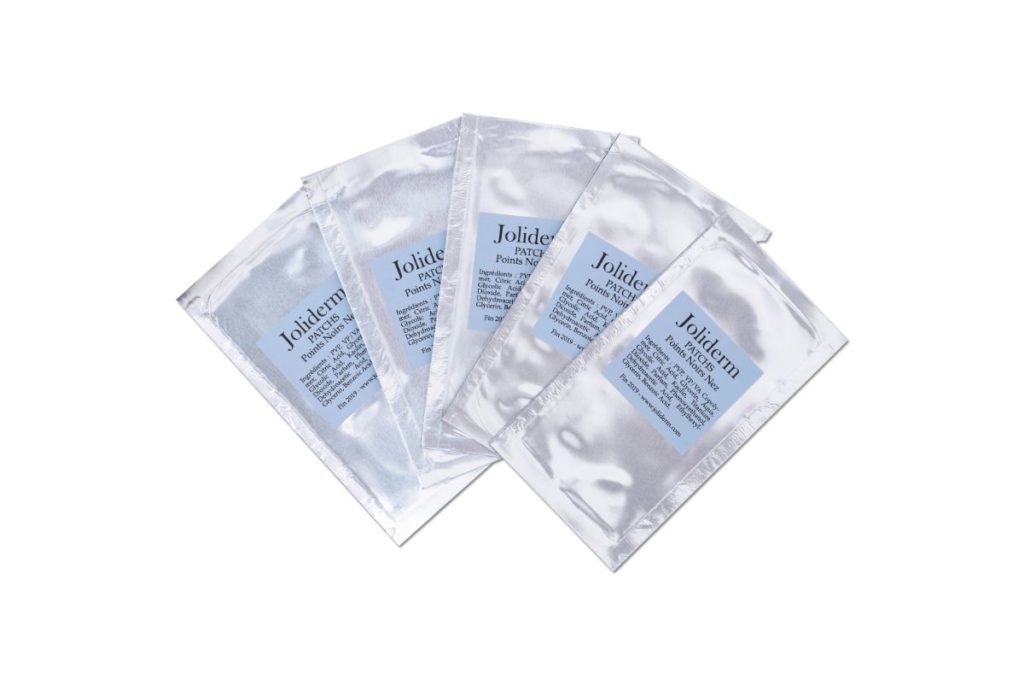 Depuis une vingtaine d'années, Cécile parcourt le monde pour son travail. Lors d'un voyage en Asie, elle découvre les masques en tissu,qui limite le contact entre la peau et le soin, réduisant ainsi la prolifération des germes et bactéries, ceux que nous déposons à chaque fois que nous plongeons les doigts dans un peau de crème. C'est le déclic, Cécile a le désir de créer JOLIDERM, une ligne de soins aux actifs de plantes naturelles sous forme de Masques et Patchs, pour répondre aux problèmes des peaux les plus sensibilisées.
For the past twenty years, Cécile has been travelling the world for her work. During a trip to Asia, she discovers fabric masks, which limit the contact between the skin and the treatment, thus reducing the proliferation of germs and bacteria, those that we deposit each time we plunge our fingers into a cream skin. It's the trigger, Cécile has the desire to create JOLIDERM, a skin care line with natural plant active ingredients in the form of Masks and Patches, to respond to the problems of the most sensitive skins.
Plus d'informations sur le site : Joliderm
More information on the website : Joliderm