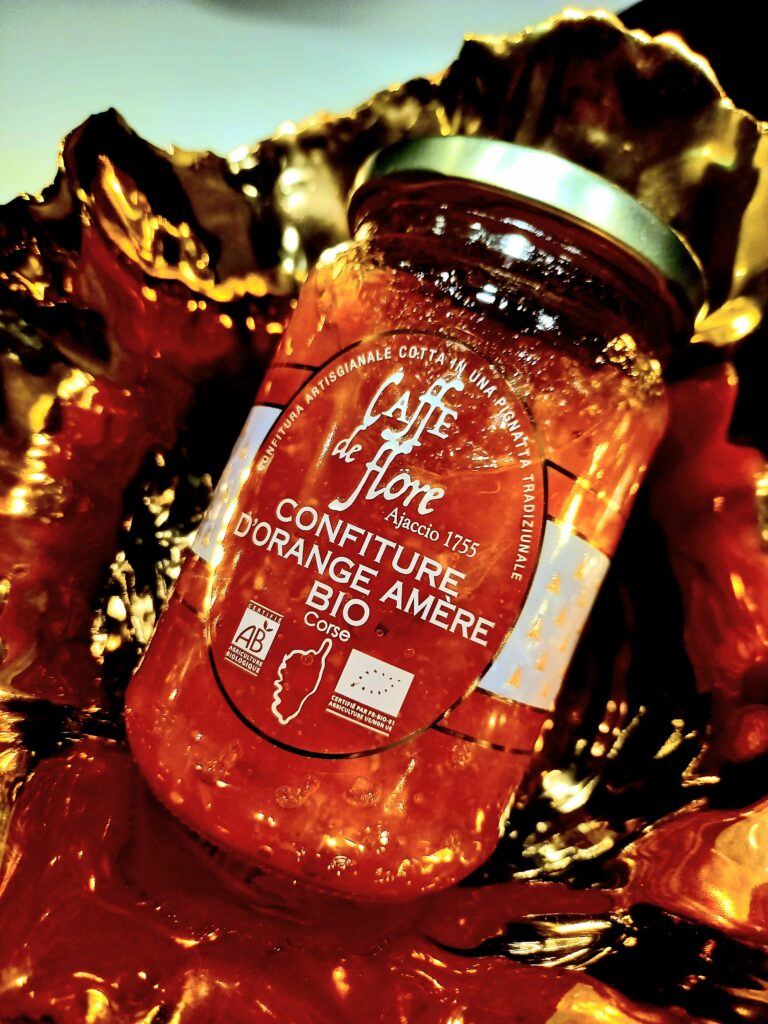 L'avis de la rédaction : Les produits CAFFÉ DE FLORE sont raffinés ! Cette confiture d'orange amère se déguste en toute occasion : Lors d'un petit déjeuner ou d'un brunch, à associer avec un bon fromage, un foie gras, grâce à son côté acidulé et sa belle texture ou tout simplement avec un dessert comme des crêpes flambées … Les idées de recettes pour les plus gourmants sont faciles avec cette confiture d'exception. Nous avons appréciez la qualité du produit avec une préparation traditionnelle et le gout intact de l'orange. Petite idée d'entrée : Des pommes, du fenouil, des endives, une Buratta di Buffala couverte de pesto, une bonne huile d'olive (L'excellente huile d'olive AOP Château NausicA en Corse), du persil, un fruit de la passion, du vinaigre balsamique, sel et poivre et surtout des notes de cette merveilleuse confiture à l'orange. Amusez-vous avec ce gout d'orange amère.
L'orange amère, aussi appelée bigarade, est une espèce à part entière originaire de Chine, tout comme l'orange douce. Transmise par les Perses aux Arabes, jadis au temps des croisades, l'orange amère fut ramenée par les croisés de Palestine. Sa culture en Europe est bien antérieure à celle de l'orange douce. Présente sur l'ile de beauté depuis le haut moyen âge, elle apportait aux villageois une source de vitamines et de bienfaits incontournables. la Bigarade de nos confitures provient du Niollu et de la Balagne. Son goût est un mélange subtil entre acidulé, sucré et un zeste amer. La texture est charnue, sa peau est rugueuse, son zeste est très riche en essences naturelles. Les bigarades ne sont pas arrosés pendant l'été, laissant monter progressivement le taux de suc et de vitamines naturelles. L'orange amère se prête parfaitement à la transformation en confiture naturelle bio … Nous produisons cette recette de confiture d'orange amère à partir de fruits sélectionnés, gros et en parfait état, finement hachés, macérés avec le sucre et cuits à feu doux dans des chaudrons en cuivre, à double paroi, formant un bain marie. Cette confiture enchantera les petits matins d'hiver sur une tartine ou en accompagnement d'un dessert fait maison …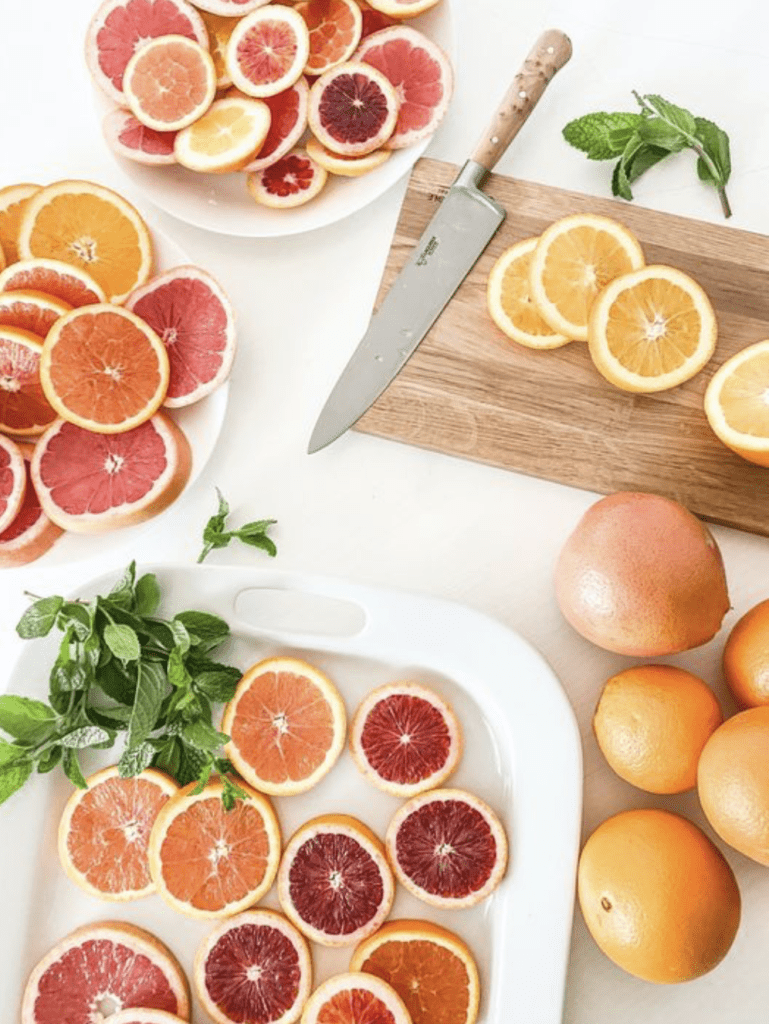 CAFFÉ DE FLORE :
Disponible à la boutique du Caffé de Flore – 33 rue Fesch, Ajaccio, Corse.
Caffé de Flore 1755 est un restaurant-épicerie fine – rue du cardinal Fesh à Ajaccio – où l'on propose une cuisine simple, fraîche et de saison. Au cœur du restaurant, une épicerie fine et une cave à vins présentent de beaux produits que l'on retrouve traditionnellement dans la cuisine corse (charcuteries, pâtes et leurs sauces, tartinables salés, confitures et miels …). La pâtisserie Caffé de Flore 1755, dans la même rue et à deux pas du restaurant, complète l'expérience gustative avec sa boutique salon de thé : macarons estampillés avec l'abeille, bonbons et tablettes de chocolat, médailles en chocolat à l'effigie de l'Empereur, bonbons au miel en forme d'abeille aux goûts étonnants…
Sélection : Rachel Joulia-Helou, rédactrice en chef THE RIGHT NUMBER Magazine.
Photos : Alexandre Joulia, rédacteur en chef adjoint THE RIGHT NUMBER Magazine et photographe.