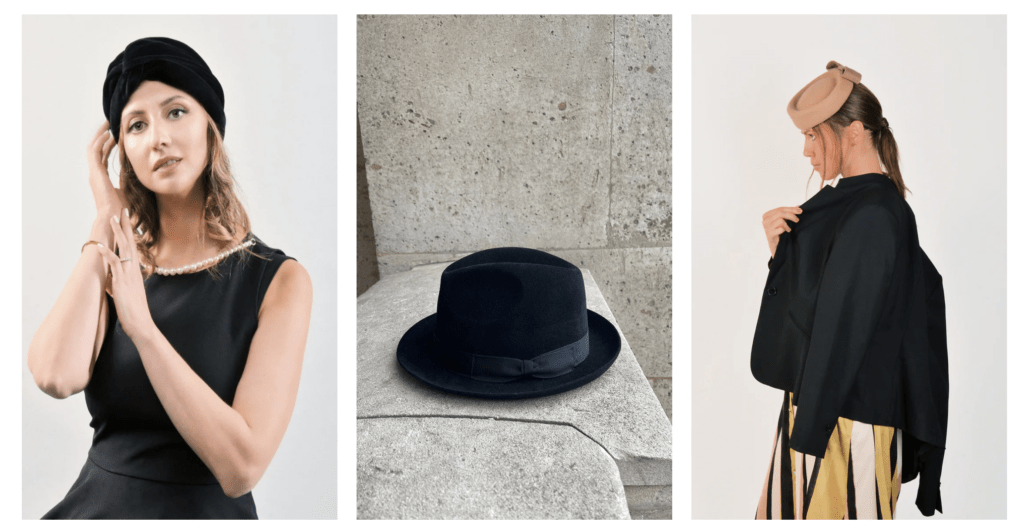 La Maison Mira Belle créée en 2007 à Montmartre est devenue une référence en matière de chapellerie !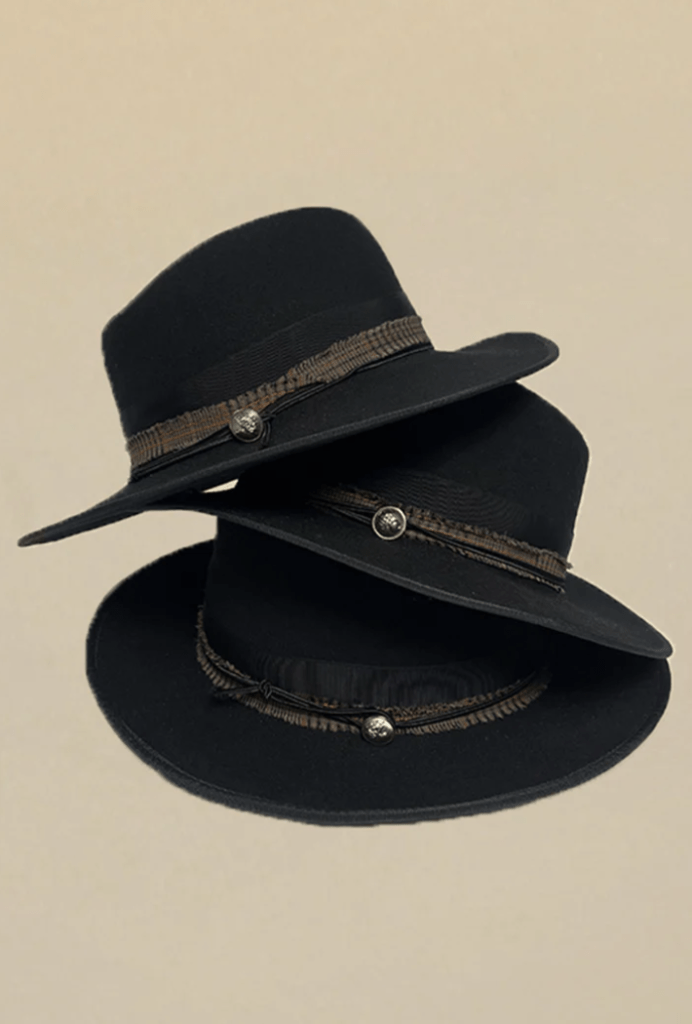 Je porte des chapeaux depuis des années. Outre le style, un chapeau apporte une certaine poésie, une histoire, une signature unique. Aujourd'hui, je vous présente le concept et l'histoire de MIRA BELLE.

Rachel Joulia-Helou, rédactrice en chef The Right Number Magazine
Mira Belle c'est une collection de chapeaux uniques et tendance pour tous. Chaque création est conçue à la main par des modistes talentueuses et reconnues, capables de réaliser des commandes sur mesure. Que l'on soit homme ou femme, il existe un chapeau qui nous ressemble.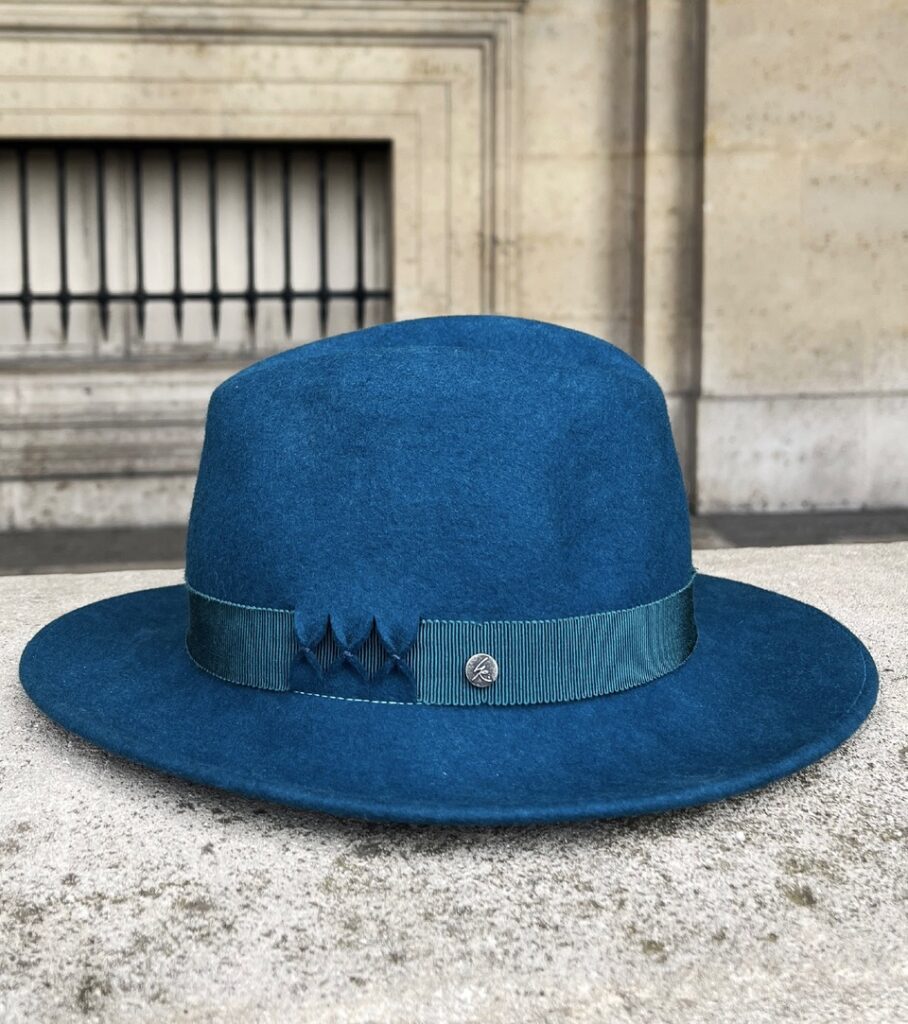 Chapeau Bibi, chapeau capeline, canotier, chapeau de feutre, casquette gavroche, chapeau cloche, bonnet, chapeaux de mariage ou chapeaux de cérémonie, il existe mille et une manières et occasions de se couvrir la tête en choisissant un accessoire de mode aux multiples facettes. Longtemps oublié et laissé de côté, le couvre-chef revient en force. Cet intemporel de la mode et de l'élégance devient l'accessoire indispensable pour affirmer sa personnalité d'autant qu'il autorise des déclinaisons sur mesure et un large choix de formes et coloris qui vous permet d'en faire un chapeau à votre image, unique et personnel. Chez Mira Belle, c'est l'exclusivité, le choix de tissus et de matières premières d'exception, le savoir-faire artisanal de nos modistes et la plus pure tradition de la chapellerie française qui s'associent pour donner vie à des chapeaux esthétiques, pour les femmes autant que pour les hommes en quête d'élégance.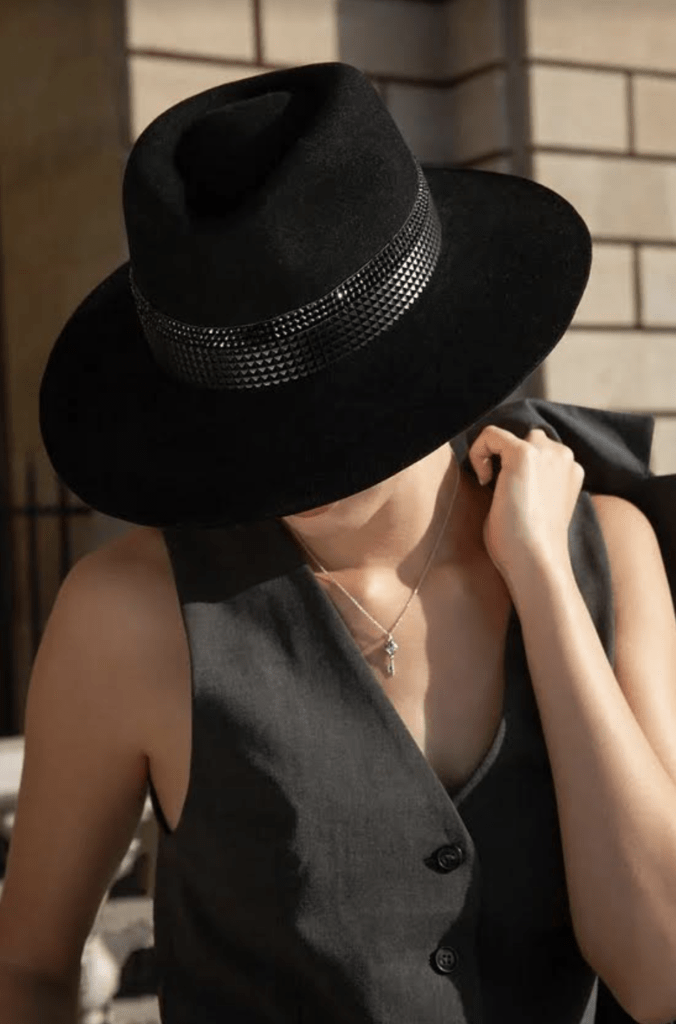 L'HISTOIRE DE MIRA BELLE
« La Maison Mira belle a été fondée en 2007 à Montmartre. Depuis sa création sous l'impulsion de Marie Desnos sa directrice artistique, le collectif de modistes a participé à plusieurs Fashion Week, crée pour le spectacle (le Crazy Horse, Le Roi Lion) le théâtre de l'Atelier (Paris XVIII) le Cinéma, Euro Disney) les grandes courses hippiques (prix de Diane)et propose à une Clientèle varié à la recherche de la qualité, de l'authenticité, du fait à la main. »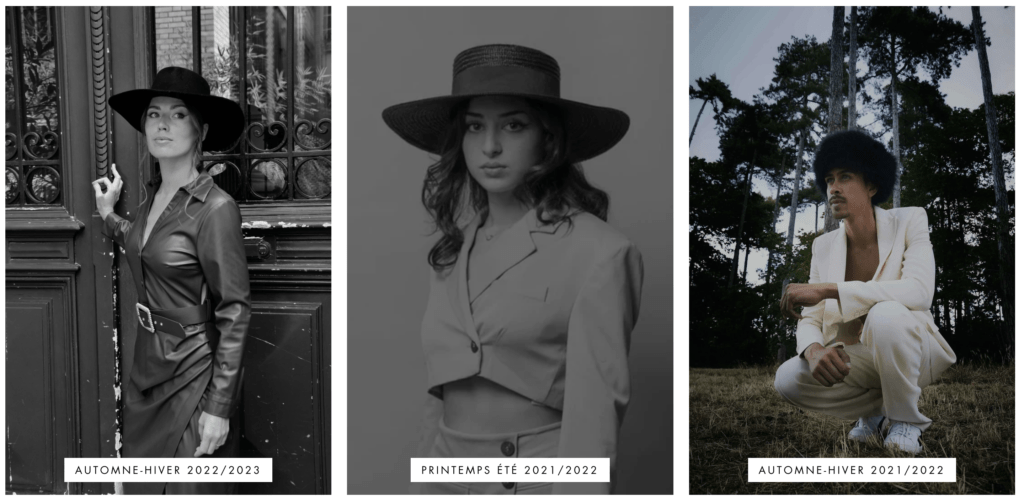 DIRECTRICE ARTISTIQUE DE MIRA BELLE : MARIE DENOS.
Marie est une passionnée, amoureuse de la beauté, de l'élégance qui lui ont été communiquée par sa mère qui rapportait de ses voyages des chapeaux extraordinaires. Son concept est de rendre les femmes et les hommes encore plus beaux et plus chics en portant un chapeau.
A LA RENCONTRE DE MARIE DESNOS …
Après des études de lettres, elle entreprend des grands voyages d'études en Chine et en inde qui lui permettront de faire des expositions littéraires et documentaires notamment sur la Chine de Victor Segalen écrivain voyageur archéologue du début du vingtième siècle. Après une expérience dans l'événementiel culturel, elle entreprend une longue carrière dans l'insertion social et professionnelle C'est en travaillant avec la formation professionnelle qu'elle découvre l'apprentissage des métiers dans la mode. C'est en participant aux prix de Diane organisés par Hermès et la découverte esthétique des magnifiques chapeaux portés lors de ce Piquenique, qu'elle prend conscience de l'importance du chapeau dans l'accomplissement de la beauté et de l'élégance. Elle se tourne alors vers le monde de la chapellerie et découvre le savoir-faire artisanal dans la plus grande tradition française. C'est par le plus grand des hasards en allant au théâtre de l'atelier à Montmartre qu'elle découvre en 2007 une boutique atelier de Chapeaux. De cette découverte qui fut un coup de foudre esthétique naît la Maison Mira Belle et ses collections diverses, uniques et variés créés à la main pour hommes et pour femmes qui rassemblent plusieurs modistes. La Maison Mira Belle propose des créations de chapeaux et bijoux de tête uniques et originaux et aussi du sur mesure, pour sa clientèle.
La marque lance aujourd'hui un nouveau site boutique en ligne proposant une collection originale de chapeaux tendance et uniques pour tous les styles. Mira Belle annonce aussi l'ouverture d'un nouveau showroom à Neuilly sur Seine où elle recevra sur rendez-vous.
ACTUALITÉS :
La maison Mira Belle a fait paraitre une nouvelle collection automne/hiver 2022-2023 sur le thème : Les formes. La création des chapeaux est réalisée à partir de moules en bois qui est un procédé très ancien. Cette nouvelle collection Les formes s'inspire de l'univers de Christobal Balenciaga.
La maison Mira Belle va également présenter une collection spéciale fêtes de fin d'année disponible depuis le 06 Décembre 2022 jusqu'au 31 Décembre 2022. L'occasion de découvrir des modèles uniques sur le site web www.mira-belle.fr.
Mira Belle organise « Le café des créateurs de Noël » avec la participation de 6 autres créateurs pour présenter des produits et des articles de mode fait main. L'évènement se déroulera le 17 Décembre au Café de la porte des Sablons de 13h à 18h30 au 16 rue Jacques Dulud 92200 Neuilly sur Seine. Puis, le 18 Décembre à la boutique atelier de Myriam Rahali de 14h à 19h au 10 rue de l'Hôtel de ville 92200 Neuilly sur Seine. Vous êtes les bienvenus !
SÉLECTIONS A DÉCOUVRIR :
Focus sur les chapeaux d'hiver qui trouveront forcément leur place sous le sapin !
Le Grand Canotier Andréa, 240€ https://mira-belle.fr/collections/automne-hiver-2022-2024/products/fedora-celeste-1
Grand chapeau Fédora Indiana, 275€ https://mira-belle.fr/collections/automne-hiver-2022-2024/products/fedora-indiana
Petit chapeau pork pie Teddy, 189€ https://mira-belle.fr/collections/automne-hiver-2022-2024/products/le-teddy
Chapeau Trilby Blue Aston, 200€ https://mira-belle.fr/collections/automne-hiver-2022-2024/products/le-blue-aston
Plus d'informations :
Sélection : Rachel Joulia-Helou, rédactrice en chef THE RIGHT NUMBER MAGAZINE.