Toutes les marques de Stellantis seront à Lyon, du 28 septembre au 2 octobre 2023
Ce rendez-vous sera l'occasion de découvrir l'offensive « Produit » de Stellantis, avec notamment la Jeep Avenger élue 'Voiture de l'Année 2023', la Nouvelle Fiat 600e, tout juste révélée, les Nouvelles Alfa Romeo Giulia et Stelvio, la Nouvelle Opel Corsa avec son nouveau design, l'ensemble de la gamme DS Automobiles avec DS E-TENSE PERFORMANCE, la Citroën ë-C4 X ou la toute nouvelle PEUGEOT e-208 révélée en juillet dernier
Leader des ventes de véhicules électriques en France, Stellantis confirme son ambition de rendre la mobilité électrique accessible à tous en proposant des offres commerciales exceptionnelles
Le Salon de Lyon 2023 ouvrira ses portes ce jeudi. Pendant 5 jours, les visiteurs pourront découvrir l'étendue de l'offre Stellantis et aussi essayer certains modèles.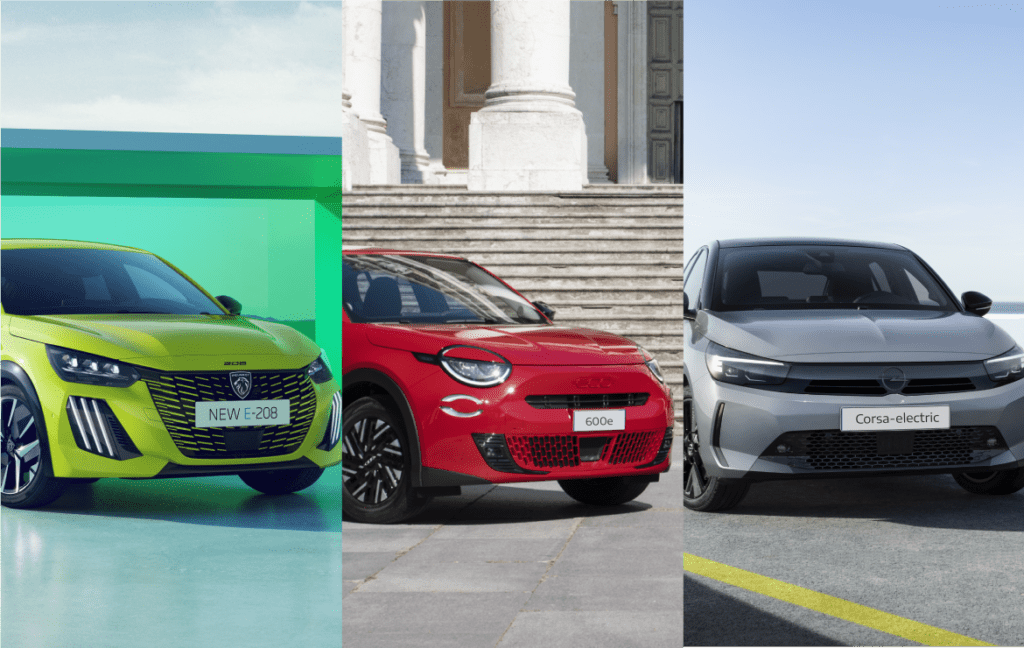 Depuis le début de l'année 2023, Stellantis est numéro 1 en termes de ventes de modèles électriques avec une gamme diversifiée et complémentaire. Pour ce rendez-vous incontournable avec ses clients, les marques mettent l'accent sur leurs nouveautés, dont certaines arrivent actuellement dans les showrooms :
Alfa Romeo : la marque Premium italienne présentera sa gamme entièrement renouvelée avec les Nouvelles Giulia et Stelvio ainsi que le SUV Tonale dans sa toute nouvelle version hybride rechargeable vient compléter l'offre Tonale, modèle avec lequel la marque a fait son entrée dans le monde de l'électrification.
DS Automobiles : la marque Premium expose l'ensemble de sa gamme électrifiée, ainsi que le prototype DS E-TENSE PERFORMANCE, et propose à l'essai les DS 3, DS 4, DS 7 et DS 9. La marque accélère ainsi sa transition énergétique. Dès 2024, tous les nouveaux modèles seront exclusivement 100 % électriques.
FIAT : la marque poursuit son action en faveur de la mobilité urbaine et durable, en présentant pour la première fois en France la Nouvelle Fiat 600e. Disponible au lancement dans deux versions entièrement électriques, Nouvelles Fiat 600e La Prima et Fiat (600e)RED, elle constitue une solution conviviale pour les familles souhaitant vivre pleinement l'expérience de la Dolce Vita italienne.
Par ailleurs, Fiat généralise à tous les acquéreurs de la Nouvelle 500 électrique (sans distinction de revenus), le bonus écologique de 7.000€, permettant de rouler en 500 électrique pour 99 euros/mois seulement.
Jeep® : la gamme Jeep est présentée dans son ensemble avec en vedette, la Jeep Avenger, élue "Voiture de l'Année 2023" qui sera mise en avant à l'entrée du salon. Sur le stand, les visiteurs trouveront également les Jeep Renegade, Compass et Wrangler en versions hybrides et 4xe hybrides rechargeables.
Opel : la Nouvelle Opel Corsa, le best-seller de la gamme s'expose sous sa nouvelle forme pour la première fois en France. Elle affiche un design encore plus dynamique et élégant intégrant l'incontournable Opel Vizor, élément de style distinctif d'Opel et une nouvelle planche de bord tout numérique.
Peugeot : la marque, qui poursuit son chemin vers la mobilité zéro émission avec une gamme électrique pour l'ensemble de ses modèles dès 2025, présentera les nouvelles e-2008, e-208 et la version électrique de la 308. A cette occasion et pour favoriser le passage au 100% électrique, PEUGEOT propose des conditions exceptionnelles sur de nombreux modèles avec l'offre exclusive « Loyer sur mesure PEUGEOT » via la location longue durée d'un nouveau e-2008, par exemple, à partir de seulement 200 €/mois.
Citroën : nouveauté 2023, ë-C4 X constitue une nouvelle offre à la fois attractive et accessible, et se distingue par son confort à bord grâce au programme exclusif Citroën Advanced Comfort A ses côtés, seront exposés le concept oli [all-ë], qui représente la feuille de route de la marque pour proposer dans un avenir proche une mobilité électrique optimiste, accessible, fonctionnelle et responsable, ainsi que la Citroën Ami, qui a révolutionné la micro-mobilité électrique il y a plus de 3 ans.
Et enfin, Stellantis sera présent au village Hydrogène via un Peugeot e-Expert Hydrogen.
L'offre Hydrogène Stellantis est parfaitement adaptée aux professionnels « usagers intensifs » grâce à 400 km d'autonomie, une recharge réalisée en 3 minutes, zéro émission et aucun compromis sur les capacités utiles du véhicule.
À propos de Stellantis
Stellantis N.V. (NYSE : STLA / Euronext Milan : STLAM / Euronext Paris : STLAP) fait partie des principaux constructeurs automobiles et fournisseurs de services de mobilité internationaux. Abarth, Alfa Romeo, Chrysler, Citroën, Dodge, DS Automobiles, Fiat, Jeep®, Lancia, Maserati, Opel, Peugeot, Ram, Vauxhall, Free2move et Leasys : emblématiques et chargées d'histoire, nos marques insufflent la passion des visionnaires qui les ont fondées et celle de nos clients actuels au cœur de leurs produits et services avant-gardistes. Forts de notre diversité, nous façonnons la mobilité de demain. Notre objectif : devenir la plus grande Tech Company de mobilité durable, en termes de qualité et non de taille, tout en créant encore plus de valeur pour l'ensemble de nos partenaires et des communautés au sein desquelles nous opérons. Pour en savoir plus, www.stellantis.com.
Crédits photos : © Stellantis.
Selection by : Rachel Joulia-Helou & Alexandre Joulia-Helou, photographer and deputy editor of AMILCAR MAGAZINE GROUP.
AMILCAR MAGAZINE to discover on Linktr.ee : https://linktr.ee/amilcarmagazine

Publishers:
Rachel Joulia-Helou, editor-in-chief of AMILCAR MAGAZINE GROUP.
Alexandre Joulia, photographer and deputy editor of AMILCAR MAGAZINE GROUP.

More information about AMILCAR USA – AMILCAR CANADA – AMILCAR UK MAGAZINE :
AMILCAR MAGAZINE GROUP :
AMILCAR MAGAZINE & THE RIGHT MAGAZINE ISSUE :
AMILCAR CLUB GROUP :
Discover our brands in the windows of the Club Amilcar on B Signature Group:
Discover our members in the windows of the Melià Paris Opéra hotel: Hôtel Paris Opéra Affiliated by Melia :
Address in Paris : 3 Bd Montmartre, 75002 Paris – click here