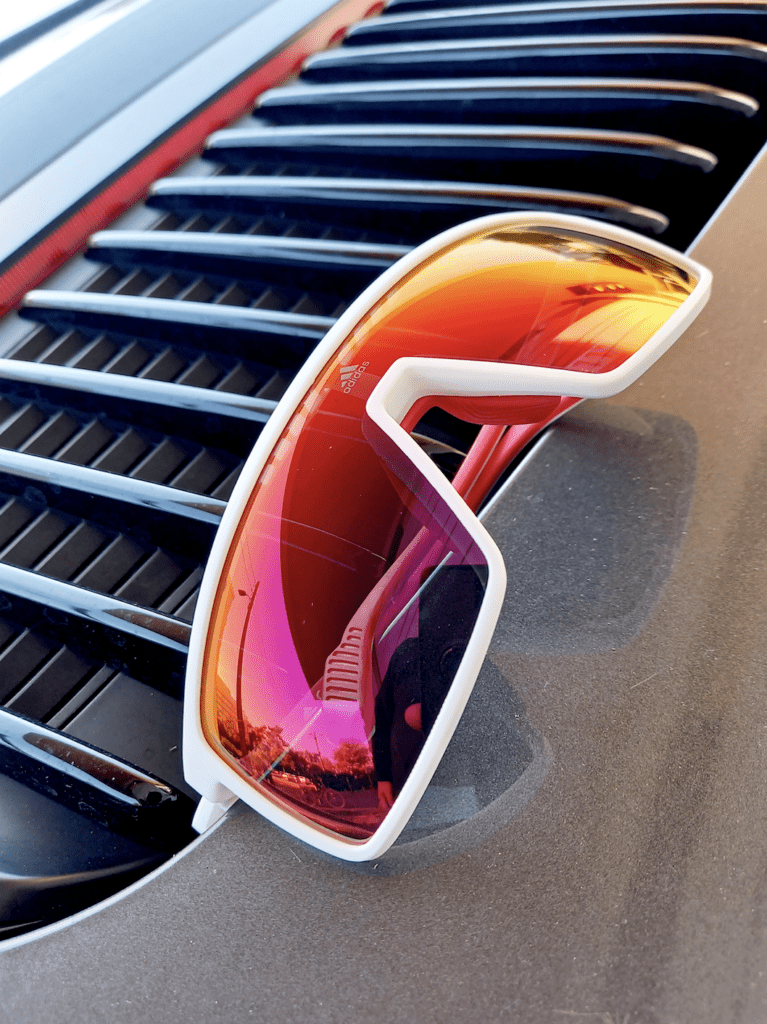 Quelle est la chose la plus importante lorsque vous portez des lunettes de soleil ?
La protection contre les rayons UV, la netteté de la vision, la profondeur du champ visuel ou encore, la définition des détails ? Si vous aimez pratiquer votre sport préféré en vous protégeant les yeux, alors nous vous conseillons la collection de lunettes Adidas.
Un design futuriste avec des lignes architecturales très prononcées et bien dosées. Une légèreté et un bon maintien afin de protéger au mieux votre vue, assurant un maximum de ventilation pour empêcher la formation de buée, mais également de protection, d'ajustement et d'adhérence.
Différents types de verres s'adaptent facilement à toute activité avec une visibilité adaptée par tous les temps afin d'offrir les meilleurs résultats pour tous les styles et sports. Les plaquettes de nez réglables donnent un confort supplémentaire et une vision claire.
Les effets « miroir » sont colorés et magnifiques selon les verres choisis. La marque ADIDAS EYEWEAR signe une collection de lunettes de soleil pour le sport, dynamique et novatrice, qui mélange style et de haute technologie.
Tarifs ( Gamme entre 100 et 200 € ) et large choix sur le site internet : https://www.adidaseyewear.com/
Propos : Alexandre Joulia, Rédacteur en Chef Adjoint The Right Number Magazine.
Consulter l'article de Rachel Joulia-Helou, rédactrice en chef, sur la collection ADIDAS EYEWEAR (tarifs, détails techniques). THE RIGHT NUMBER MAGAZINE félicite ADIDAS EYEWEAR pour cette collection innovante !