Lorsqu'on parle de barbe et entretien de la barbe, il y a plusieurs écoles quant aux accessoires à utiliser. Nous avons sélectionné pour vous : BEARDILIZER ! When it comes to beard and beard maintenance, there are several schools as to which accessories to use. We have selected for you: BEARDILIZER!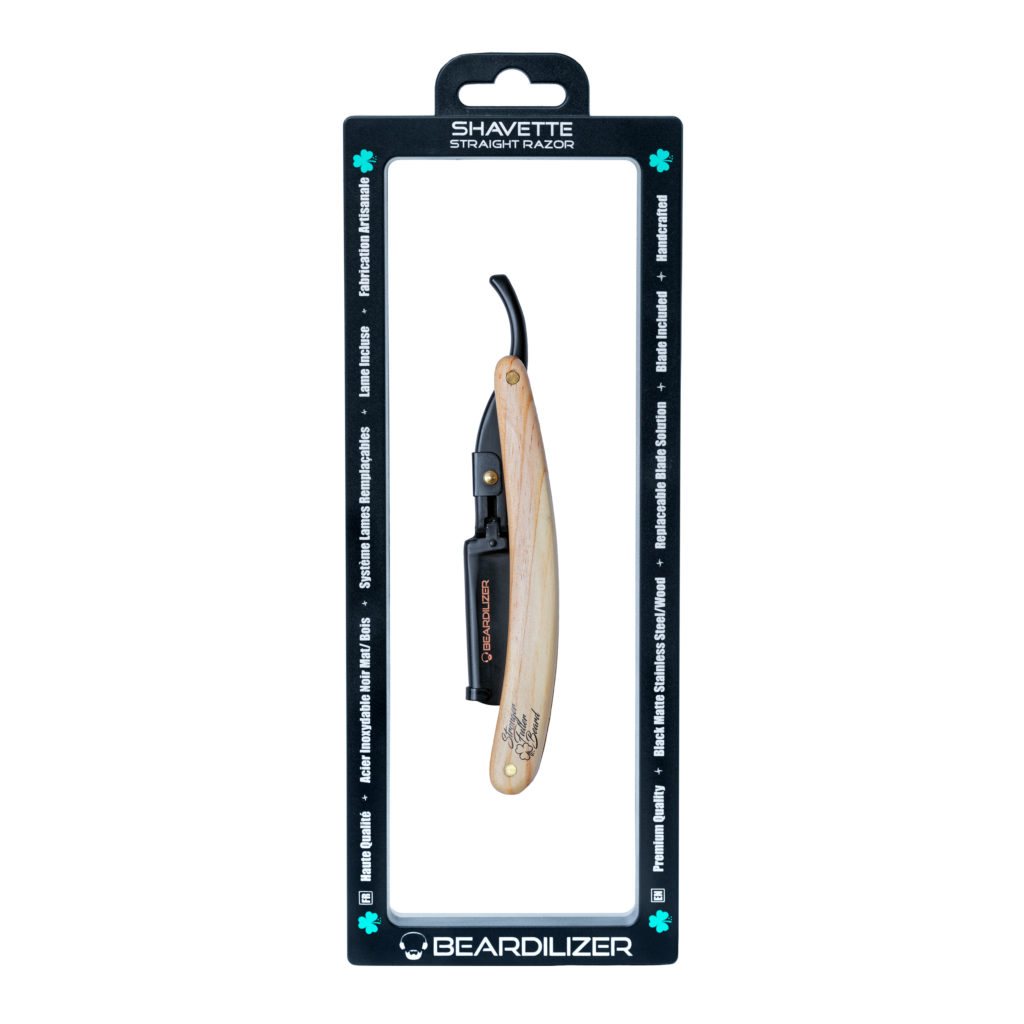 Beardilizer a développé pour les plus « puristes » une Shavette en bois de pin et acier inoxydable noir mat avec une prise en main optimisée et un système de lames interchangeables plus facile d'entretien et plus économique. Elle est spécialement conçue pour égaliser, raser et marquer les contours de barbe et de moustache avec davantage de précisions. La Shavette Beardilizer est assemblée à la main et relève d'une haute qualité.
Shavette BEARDILIZER® : 22,90€

Shavette BEARDILIZER® : 22,90€
Beardilizer has developed for the most « purists » Shavette pine wood and matte black stainless steel with an optimized grip and a system of interchangeable blades easier to maintain and more economical. It is specially designed to level, shave and mark the beard and mustache contours with greater precision. The Shavette Beardilizer is assembled by hand and is of high quality.
LIST OF POINTS OF SALE :
www.beardilizer.fr/barber-shop
LISTE DES POINTS DE VENTE :
En pharmacie : www.beardilizer.fr/pharmacies
Barbiers et salons de coiffures partenaires :
www.beardilizer.fr/barber-shop
et boutique en ligne : www.beardilizer-store.com
Contact Presse – PR CONTACT : Nathalie Garnier – nathalie@agenceWSW.com