Diego, un coiffeur en toute simplicité
« Le premier souvenir qu'il me vient à l'esprit, c'est celui de Catherine Deneuve coiffée d'un carré-court pour le film « Indochine ». Toutes les femmes voulaient ressembler à la comédienne. Elles se rendaient au salon avec la couverture du magazine féminin, Elle. À l'époque, c'était une révolution », se confie Diego, plongé dans ses premiers souvenirs en tant que coiffeur. Empli par l'art du ciseau depuis son enfance, c'est à l'âge de 14 ans qu'il commence à faire ses armes dans sa ville natale à Rambouillet.
Très vite, il rejoint la capitale pour s'imprégner des salons haut de gamme et en faire son identité. Après un passage dans le 9 e arrondissement place Saint George, il est aujourd'hui, le maître des lieux de « Maison coiffure », niché dans un hôtel particulier rue du Mont-Thabor à Paris, dans les anciens ateliers de l'architecte Agnès Comar.
Des pièces à la décoration éclectique où s'entremêle l'esprit baroque et vintage. Un lieu empreint du chic parisien avec un escalier de grand style et d'une faïence graphique. On s'y rend pour le savoir-faire de Diego et de son compère Hugo, qui ont la particularité de couper les cheveux à sec, pour un résultat plus juste.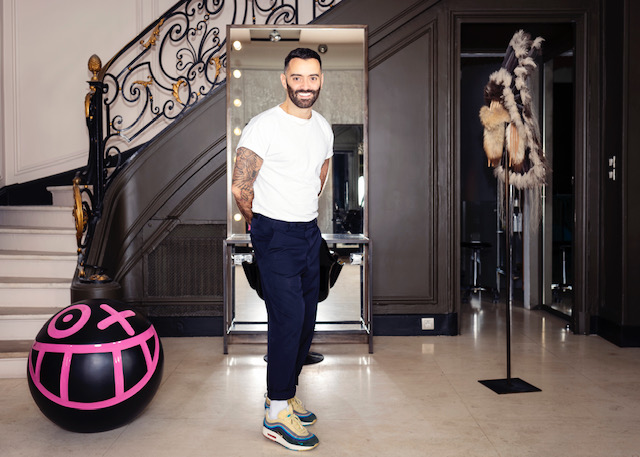 Diego, a hairdresser in all simplicity
« The first memory that comes to mind is that of Catherine Deneuve wearing a square court for the film « Indochine ». All the women wanted to look like the actress. They would go to the living room with the cover of the women's magazine, Elle. At the time, it was a revolution, » says Diego, immersed in his first memories as a hairdresser. Filled with the art of chiselling since his childhood, it was at the age of 14 that he began to make his mark in his hometown of Rambouillet.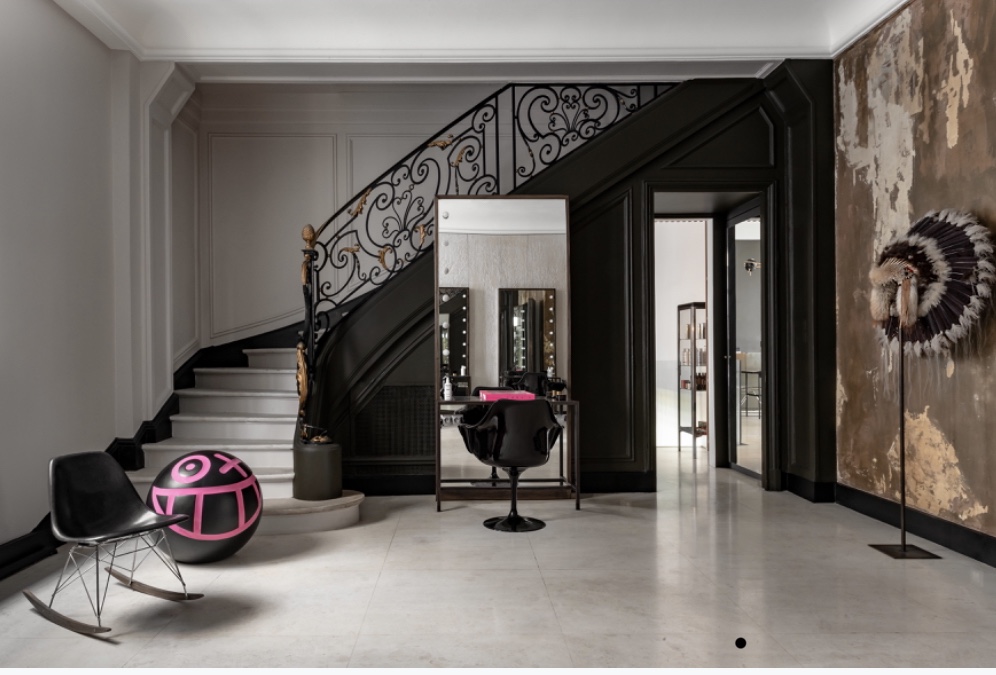 Very quickly, he moved to the capital to immerse himself in the high-end salons and make them his own identity. After a stint in the 9th arrondissement in Place Saint George, he is now the master of the premises of « Maison coiffure », nestled in a private mansion on rue du Mont-Thabor in Paris, in the former workshops of the architect Agnès Comar. From parts to decoration eclectic where the baroque and vintage spirit is intertwined. A place imbued with Parisian chic with a stylish staircase and graphic earthenware. We go there for the know-how of Diego and his friend Hugo, who have the particularity of cutting hair dry, for a more accurate result.


La révolution de la coiffure

Une méthode apprise aux côtés de Jean-Marc Maniatis, dont il a été son assistant pendant quatre ans et demi. Diego le considère comme le précurseur de la coiffure, celui qui a réussi à la révolutionner.
Si les cheveux, une matière dénuée de vie est l'une de ses principales préoccupations, il prend également le temps d'examiner chaque détail de sa
cliente : sa morphologie, son style, sa démarche – pour une coupe harmonieuse. Des coiffures qui suivent les tendances, les saisons, avec un été 2019, qui laisse place aux longues chevelures gominées en arrière, tout en les laissant libre au grès du vent chaud pour venir y frôler les épaules.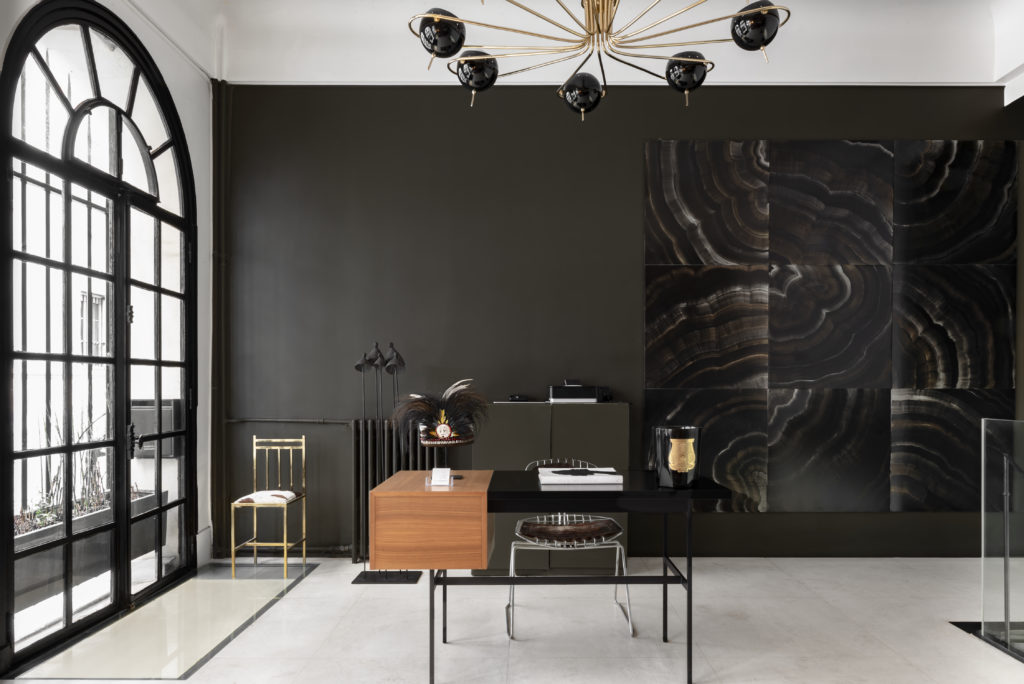 The hairdressing revolution
A method learned alongside Jean-Marc Maniatis, of whom he was his assistant for four and a half years. Diego considers him as the precursor of hairdressing, the one who managed to revolutionize it. If hair, a lifeless material, is one of his main concerns, he also takes the time to examine every detail of his client: his morphology, his style, his approach – for a harmonious cut. Hairstyles that follow trends, seasons, with a summer 2019, which gives way to long slicked hair behind, while leaving them free to the sandstone of the hot wind to come and brush against their shoulders.
Article écrit par – Written by : Mathilde Dandeu