Si vous êtes passionné par l'univers des motos de collection, par l'esprit du sport mécanique des courses historiques des 24 heures du Mans, que vous regardez en boucle le film « Le Mans » avec le célèbre pilote et acteur Steeve McQueen, et bien cette année est la votre: Bullit a signé un partenariat avec Gulf Oil pour habiller sa Hero et sa Spirit aux couleurs orange et bleu. Dépêchez-vous ! C'est une édition limitée. Seulement 250 exemplaires pour la Hero et 150 pour la Spirit d'ores et déjà en vente en France, au Bénélux et au Royaume Uni.
– Moteur : quatre temps refroidissement air – cylindré : 125cc
– Démarrage : électrique
– Transmission : 5 vitesses
– Allumage : ECU
– Fourche inversé , freins avant et arrière : freins à disque

If you are passionate about the world of vintage motorcycles, the spirit of the historic 24 Hours of Le Mans motorsport, watch the film « Le Mans » over and over again with the famous driver and actor Steeve McQueen, well this year is yours: Bullit has signed a partnership with Gulf Oil to dress its Hero and Spirit in orange and blue colours. Hurry up! Hurry up! It's a limited edition. Only 250 copies for the Hero and 150 for the Spirit already on sale in France, the Benelux countries and the United Kingdom.

Engine: four-stroke air cooling – displacement: 125cc
Start: electric
Transmission: 5 speeds
Ignition: ECU
Reverse fork, front and rear brakes: disc brakes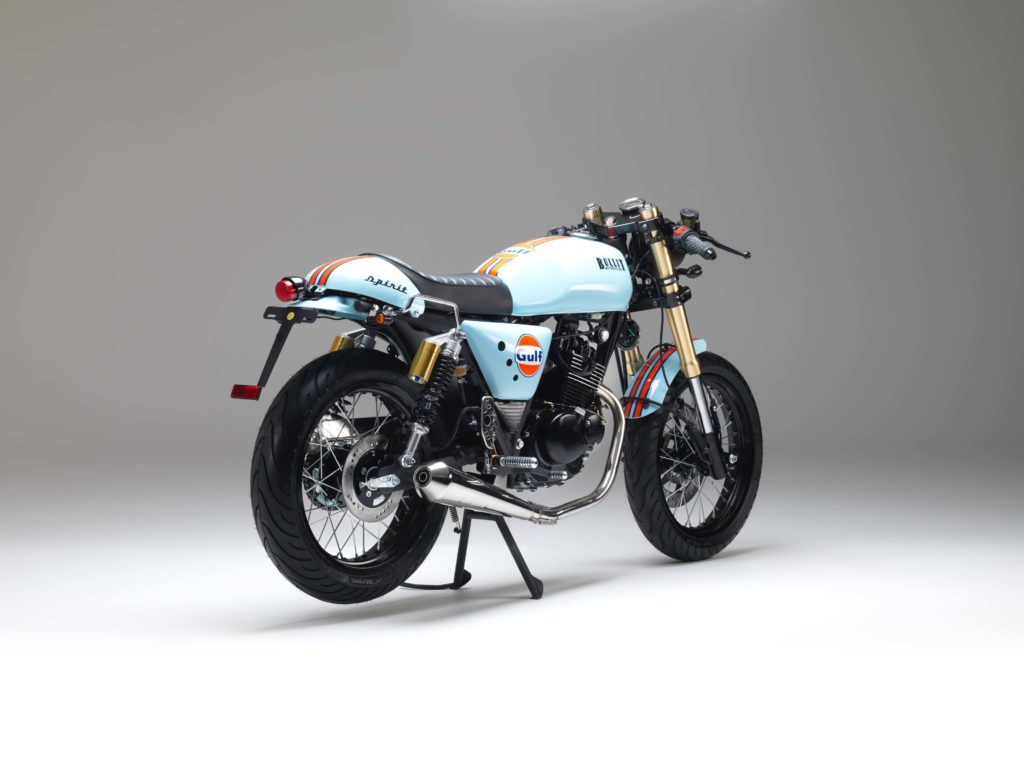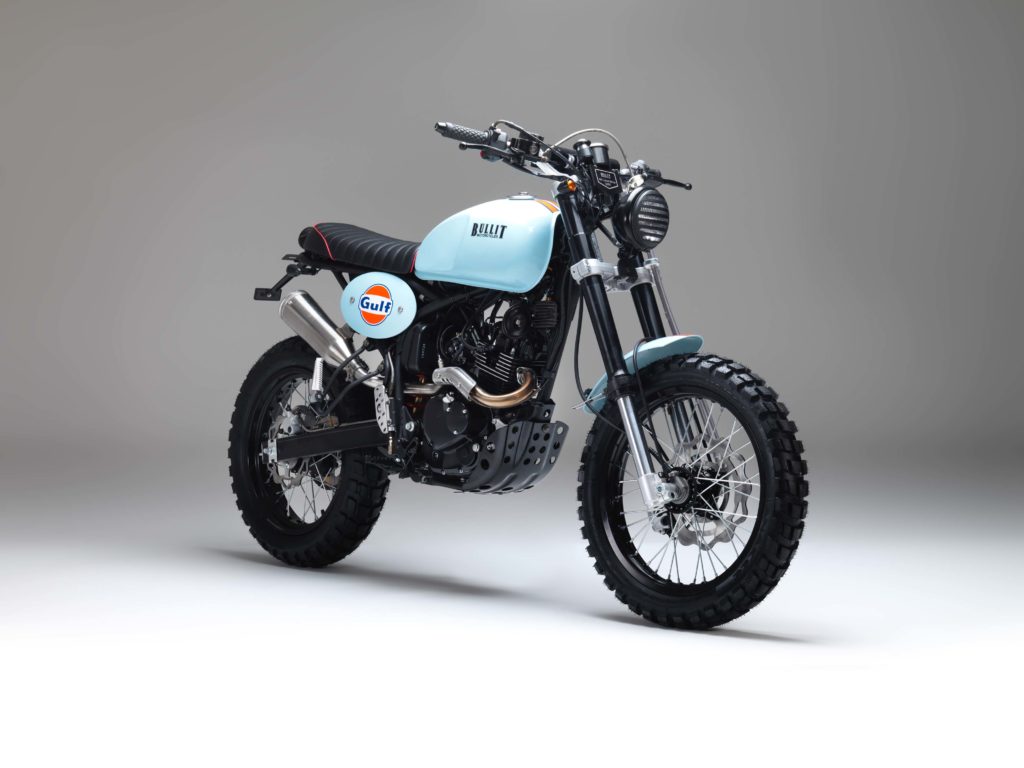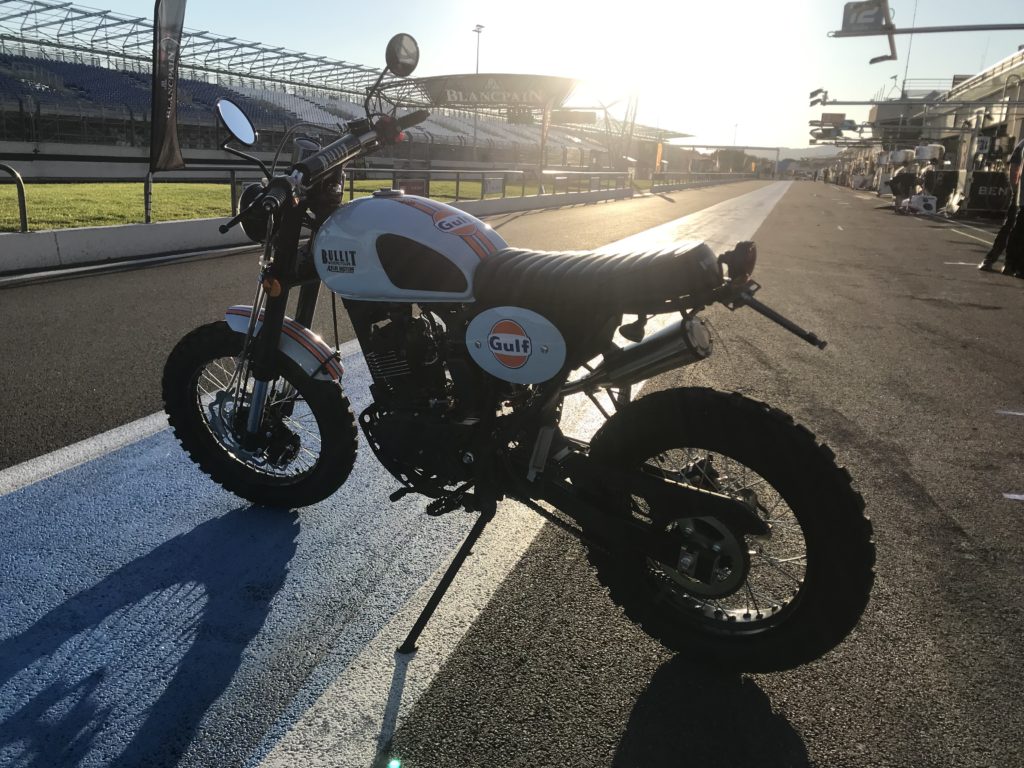 Plus d'informations – More informations :
https://bullitmotorcycles.com/fr