ATELIERS COSMÉTIQUES METZ
Venez apprendre à réaliser vos soins 100% naturels et personnalisés grâce à leurs ateliers ! Dans une ambiance conviviale et créative, laissez-vous guider par les conseils experts de nos formatrices Aroma-Zone, réalisez une ou plusieurs recettes et repartez avec vos créations ! Les ateliers se déroulent en petits groupes de 6 à 10 personnes dans l'espace atelier de notre boutique Metz-le Printemps.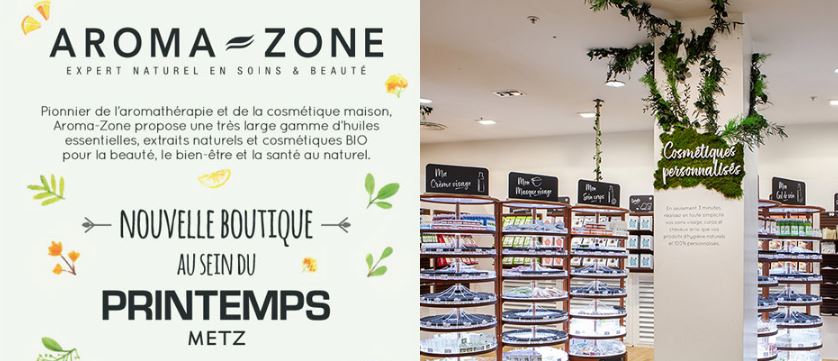 Come and learn how to carry out your 100% natural and personalized treatments thanks to their workshops! In a friendly and creative atmosphere, let yourself be guided by the expert advice of our Aroma-Zone trainers, make one or more recipes and leave with your creations! The workshops are held in small groups of 6 to 10 people in the workshop area of our Metz-le Printemps boutique.
Plus d'informations – More informations :
https://www.aroma-zone.com/