Expérience sensorielle garantie pour toute occasion avec le Rituel Lune de Miel Orientale d'Equatoria, un régal pour la peau et l'esprit !

On opte pour le Rituel Lune de Miel Orientale composé de :
La bougie Parfumée Mille et une nuits pour une ambiance romantique et envoûtante.
Le Gommage Oriental Miel, Sucre et Fleur d'oranger à appliquer sur le visage et le corps.
L'Elixir Mauresque, une huile de soin visage et corps pour réchauffer et détendre les tensions musculaires et s'évader le temps d'un instant.
Des nectars aux parfums subtils pour un moment de plénitude absolue.
C'est un beau coffret cadeau à offrir pour la fête des mères ou pour prendre soin de soi. Rituel Lune de Miel Oriental : 100,90€ les 3 produits. Acheter sur le site.
La fondatrice d'Equatoria :
Marie-Françoise TESSIER
Fondatrice – Créatrice des Produits & Directrice Artistique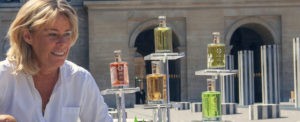 ---
« Amoureuse de la nature et des voyages, j'ai créé EQUATORIA en 2006. Mettant à profit mon expertise en Cosmétiques, je suis partie à la recherche des meilleurs végétaux nobles et actifs précieux afin de créer 10 Rituels de Soins Corps issus des traditions ancestrales, ainsi que 4 Soins Visage « Signature » célébrant la beauté naturelle. »

Marie-Françoise TESSIER
A découvrir sur The Right Number Magazine n°2.
Sélection (testé et approuvé par notre experte beauté) : Chloé Helou.
A retrouver sur THE RIGHT NUMBER MAGAZINE, sortie en février et disponible sur la Fnac, Cdiscount, Viapresse.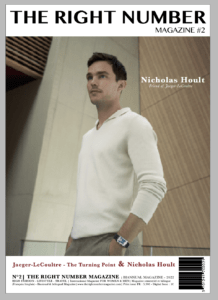 Abonnement Amilcar Magazine & THE RIGHT NUMBER MAGAZINE:
Sélections : Rachel Joulia-Helou, rédactrice en Chef The Right Number Magazine & du groupe Amilcar Magazine.