Ski Elan – Insomnia Black Edition – 799€
La marque de ski Elan a dévoilé deux collaborations pour ses skis. Une collaboration exclusive pour homme avec Porsche Design et une collaboration exclusive avec Swarovski pour les femmes.
Un ski orné de cristaux Swarovski, l'Insomnia Black Edition, avec ses 73mm au patin, est construit pour dominer la piste avec grâce, puissance et style. Son bling vous fait briller de tous vos feux, alors que sa technologie Amphibio Truline vous fait tracer tous vos virages à la manière d'une pro. Au Carrefour du style et de la grâce, vous trouverez l'Insomnia Black Edition. Conçu pour une atteindre une performance méticuleuse en piste, ce ski d'une grande beauté apporte un haut niveau de sophistication à la gamme W Studio d'Elan.
Insomnia Black Edition : Technologie : TruLine Technology, RST Sidewall, Lamnitaed Woodcore, Mono Ti – Type : Piste – Niveau : Confirmé.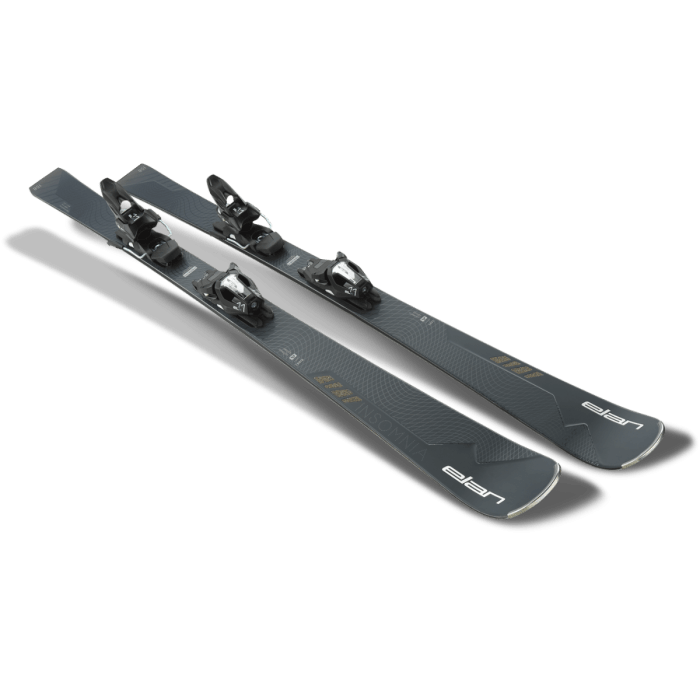 Ski Elan – Insomnia Black Edition – 799€
The ski brand Elan has unveiled two collaborations for its skis. An exclusive collaboration for men with Porsche Design and an exclusive collaboration with Swarovski for women.
A ski adorned with Swarovski crystals, the Insomnia Black Edition, with its 73mm skate, is built to dominate the piste with grace, power and style. Its bling makes you shine, while its Amphibio Truline technology lets you carve every turn like a pro. At the crossroads of style and grace, you'll find the Insomnia Black Edition. Designed for meticulous performance on the slopes, this beautiful ski brings a high level of sophistication to Elan's W Studio range.
Technology: TruLine Technology, RST Sidewall, Lamnitaed Woodcore, Mono Ti
Type: Track – Level: Confirmed
ACHETER – BUY IT NOW : https://elanskis.com/fr_fr/insomnia-black-edition-power-shift