Voici nos deux sélections pour la Saint-Valentin 2020 – Here are our two selections for Valentine's Day :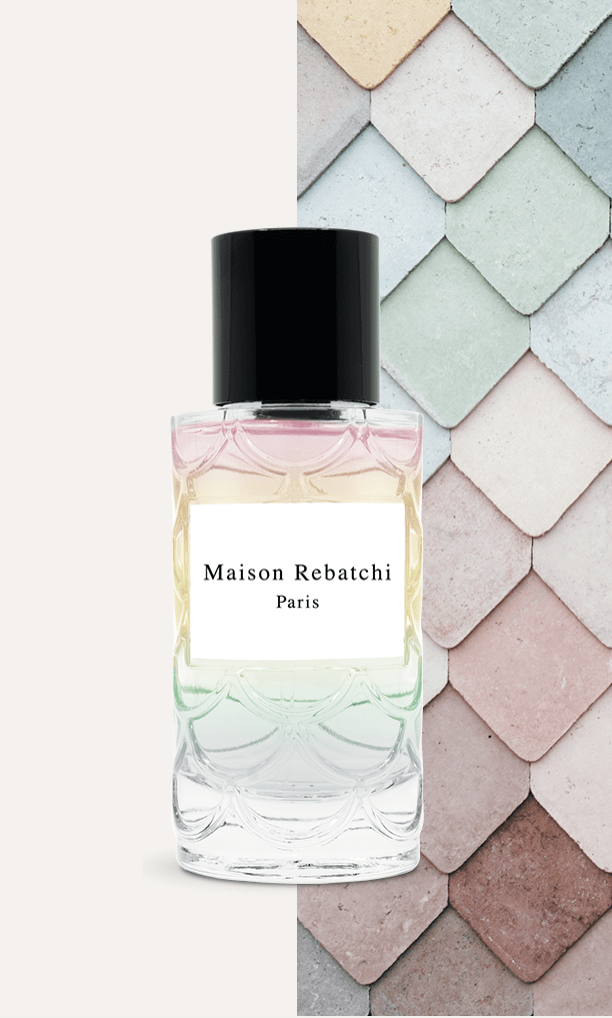 ROSE ROUGE – MAISON REBATCHI PARIS
Une rose rouge enveloppée de muscs blancs comme une déclaration d'amour. Des fruits rouges et du gingembre pour allumer l'étincelle du désir jusqu'au bout de la nuit. A red rose wrapped in white musks as a declaration of love. Red fruits and ginger to ignite the spark of desire until the end of the night.
Parfumeur : Randa Hammami. Notes olfactives : fruits rouges, gingembre, rose rouge, muscs blancs, bois de gaïac. Prix : 75 € la bougie de 250 g. Perfumer: Randa Hammami. Olfactory notes: red fruits, ginger, red rose, white musks, guaiac wood. Price: €75 for a 250-gram candle.
ROSE REBATCHI – MAISON REBATCHI PARIS
L'essence de la rose Damascena et l'absolue de rose de Turquie dans un écrin de poudre d'iris et de muscs blancs, sont mêlées délicatement à des notes veloutées de pêche, au croquant de la pomme et au piquant de la baie rose et de « l'or rouge », le fameux safran. Les muscs blancs viennent se mêler dans le fond à des notes boisées, chaudes – santal, ambre gris – et vibrantes du bois de cèdre. The essence of Damascena rose and Turkish rose absolute in a case of iris powder and white musks are delicately blended with velvety notes of peach, the crunch of apple and the spiciness of pink berries and « red gold », the famous saffron. The white musks mingle in the background with warm, woody notes – sandalwood, ambergris – and vibrant cedarwood.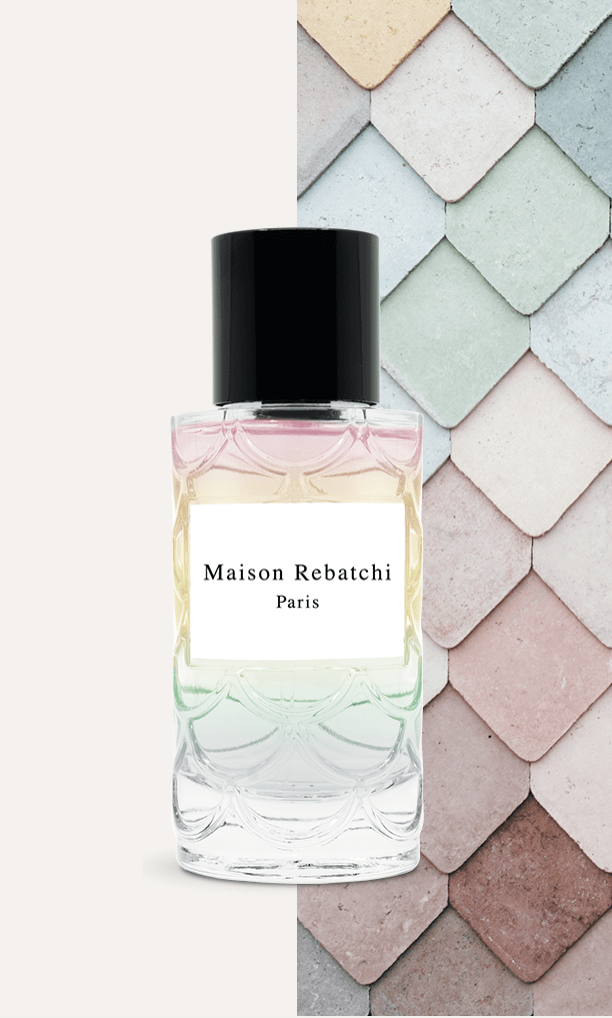 Parfumeur : Randa Hammami. Notes de Tête : baie rose, safran, framboise, pêche, pomme. Notes de Coeur : essence de rose Damascena, absolue de rose de Turquie, beurre d'iris. Fond : muscs blancs, santal, ambre gris, note cuirée. Prix : 96 € les 50 ml et 150 € les 100 ml. Perfumer: Randa Hammami. Top notes: pink pepper, saffron, raspberry, peach, apple. Heart notes: essence of Damascena rose, Turkish rose absolute, iris butter. Base notes: white musks, sandalwood, ambergris, leathery note. Price: 96 € per 50 ml and 150 € per 100 ml.
Plus d'informations – More informations : MAISON REBATCHI PARIS : https://www.rebatchi.com/fr/
Le fondateur – The founder: Mohamed Rebatchi
Les parfumeurs – Perfumers : Karine Chevallier, Randa Hammami, Bertrand Duchaufour, Maurice Roucel et Aliénor Massenet.
THE RIGHT NUMBER MAGAZINE : contact@therightnumbermagazine.com
Sélections pour The Right Number Magazine : Rachel Joulia-Helou (Rédacteur en Chef). Selections for The Right Number Magazine: Rachel Joulia-Helou (Editor-in-Chief)