A LA UNE sur THE RIGHT NUMBER MAGAZINE n°2 :
Activ5 par Activlife est un appareil de renforcement musculaire connecté adapté à tous. Les exercices proposés par Activ5 reposent sur le concept du gainage. Le design est très beau, l'objet est petit et efficace. Le principe est simple. Au bureau, dans l'avion ou sur votre canapé, il vous suffit de connecter votre galet Activ5 à votre smartphone pour accéder à plus de 100 postures et exercices de renforcement musculaire.
Le galet Activ5 est composé de 3 capteurs de pression vous permettant de mesurer le nombre de kilos de force que vous êtes capable d'appliquer sur ses 2 faces latérales. Plus la pression que vous exercez est importante et plus le nombre de kilos affiché sur l'Application Activ5 sera élevé.
L'Application affiche donc votre force musculaire en kilogrammes et vous permet de prendre part à plus d'une centaine d'exercices de renforcement musculaire basés sur le concept de l'isométrie, également appelé gainage.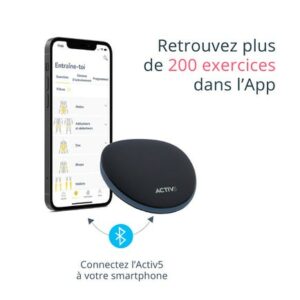 Le but des exercices consiste à appliquer plus ou moins de pression sur le galet afin de suivre le plus précisément possible, grâce à un point situé sur l'écran, un parcours composé de phases ascendantes et descendantes.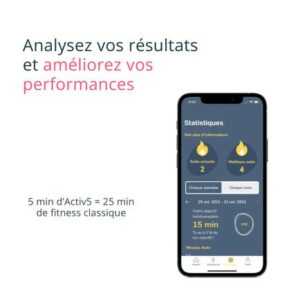 Où le trouver ? Chez les partenaires Activlife : Nature & Découvertes, Fnac, Sissepro, Amazon … Boutique en ligne Activlife : www.activlife.fr/
A retrouver sur THE RIGHT NUMBER MAGAZINE, sortie en février et disponible sur la Fnac, Cdiscount, Viapresse.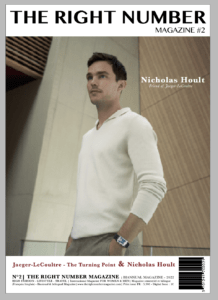 Abonnement Amilcar Magazine & THE RIGHT NUMBER MAGAZINE:
Sélections : Rachel Joulia-Helou, rédactrice en Chef The Right Number Magazine & du groupe Amilcar Magazine.