AirArt, a brand of high quality French eyewear
Spécialement conçue pour les hommes, la nouvelle marque française de haute lunetterie AirArt dévoile une nouvelle technologie qui permet de garder une stabilité optimale des lunettes pendant toute la journée, sans risque qu'elles glissent sur le nez.
Specially designed for men, the new French high eyewear brand AirArt unveils a new technology that allows the glasses to remain optimally stable throughout the day, without the risk of slipping on the nose.
Dessinée à Paris et conçue en France, en Italie et en Suisse, la collection fait appel à des technologies d'avant-garde pour dévoiler une qualité d'exception. Outre le platine, la céramique, le rhodium et l'or 21 carats, la collection exploite en exclusivité mondiale la technologie DiamondBlack : le métal revêtu de particules de diamant et de graphite assure une protection inégalée, et une finition masculine des plus raffinées et luxueuses. Les montures AirArt sont ainsi garanties à vie.
Designed in Paris and designed in France, Italy and Switzerland, the collection uses cutting-edge technologies to unveil exceptional quality. In addition to platinum, ceramics, rhodium and 21-carat gold, the collection also features the exclusive DiamondBlack technology: the metal coated with diamond and graphite particles provides unequalled protection and a refined and luxurious masculine finish. AirArt frames are therefore guaranteed for life.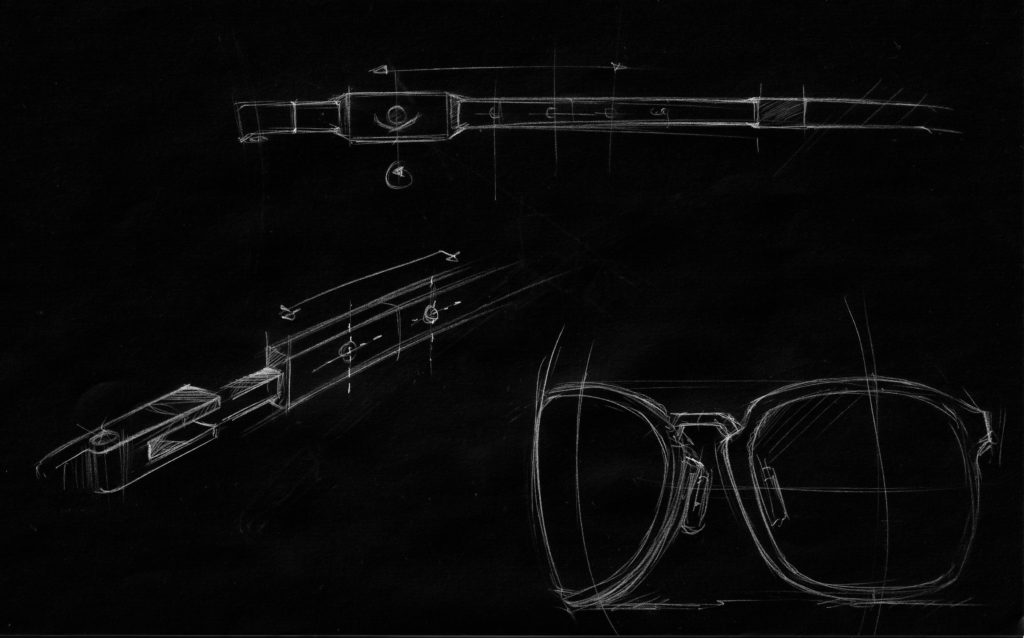 Focus sur le système d'équilibrage d'AirArt
Focus on the AirArt balancing system

Les montures AirArt ont une répartition des masses optimisée qui permet de gagner 25% du poids supporté par le nez et un système unique au monde d'ajustement individualisé de leur centre de gravité. Inspirée de l'ingénierie aéronautique, cette innovation intégrée au design garantit une stabilité parfaite quels que soient les verres optiques du porteur, dont les masses peuvent s'avérer très variables, jusqu'à 4 fois plus lourdes en fonction des corrections. Equilibrées, les lunettes assurent un confort de port remarquable et un centrage optique optimal pour une vision parfaitement précise.

Enfin, la fabrication de chaque lunette demande pas moins de 150 opérations et une vingtaine d'heures de main d'œuvre. Du grand (air)art !
AirArt frames have an optimized weight distribution that saves 25% of the weight supported by the nose and a unique system for individualized adjustment of their center of gravity. Inspired by aeronautical engineering, this design-integrated innovation guarantees perfect stability regardless of the wearer's optical lenses, whose masses can vary widely, up to 4 times heavier depending on the corrections. Balanced, the glasses ensure remarkable wearing comfort and optimal optical centering for perfectly accurate vision.
Finally, the manufacture of each bezel requires no less than 150 operations and about 20 hours of manpower. Great art!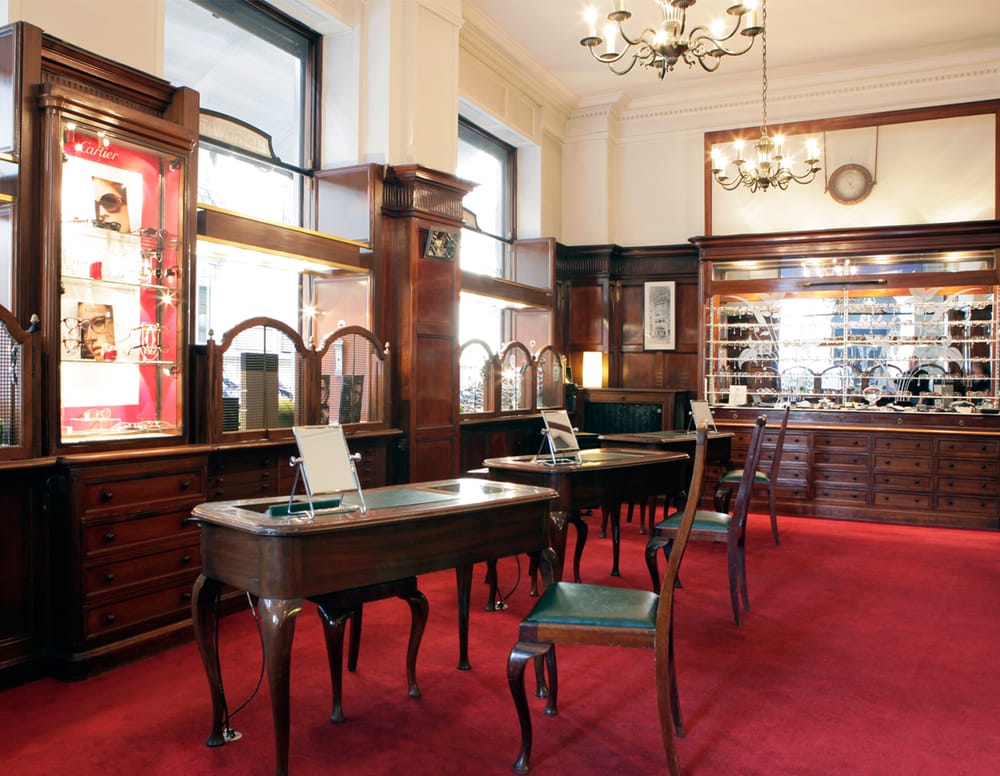 Un premier point de vente emblématique Place Vendôme
An emblematic first point of sale Place Vendôme
En septembre 2019, la marque AirArt s'installera Place Vendôme, là où se situent les boutiques les plus prestigieuses de Paris. Ce point de vente offrira une place de premier choix aux montures AirArt, au sein de la boutique Meyrowitz au 5 rue de Castiglione, place Vendôme à Paris.
In September 2019, the AirArt brand will move to Place Vendôme, where Paris' most prestigious boutiques are located. This point of sale will offer a prime location for AirArt frames in the Meyrowitz boutique at 5 rue de Castiglione, place Vendôme in Paris.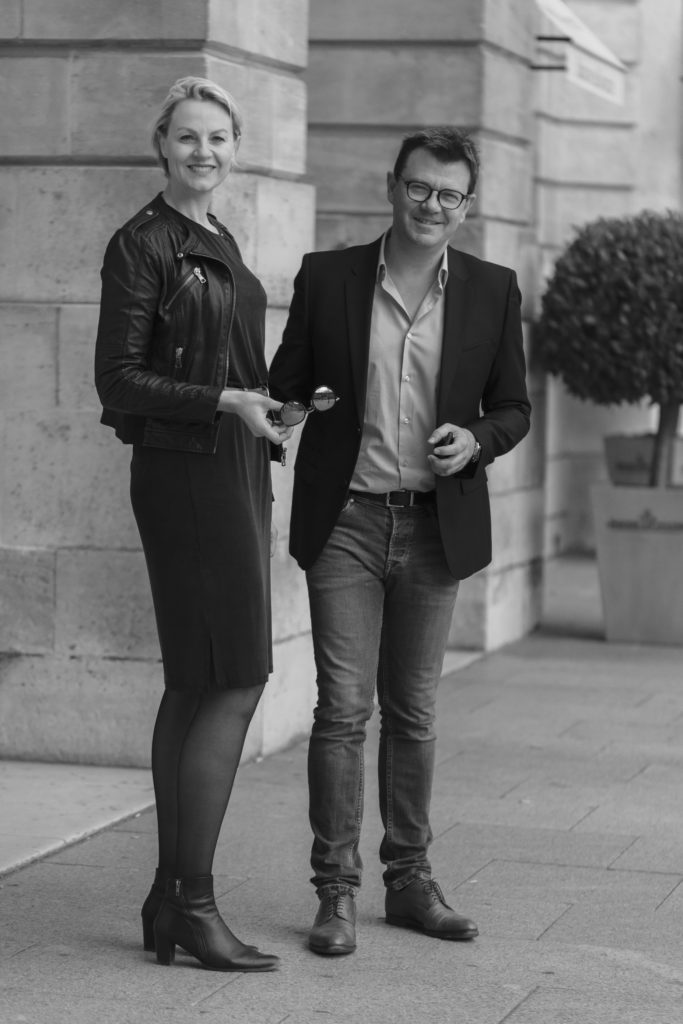 A propos de Frédéric Pons, fondateur de la marque
Avant d'entreprendre la conception d'AirArt, Frédéric Pons a participé à la diversification du domaine de l'optique pour des marques telles que Red Bull Racing, Fujifilm, TAG Heur.

C'est en 2017 qu'il se lance dans le domaine de l'entrepreneuriat. Il a l'idée de créer AirArt à partir d'un besoin personnel et l'envie de poursuivre les travaux de la Haute Lunetterie française. Associé à Sophie Hoehlinger, elle-même créatrice de joyaux d'art réalisés Place Vendôme, il souhaite bâtir son propre univers et lancer des projets à l'image de ses valeurs et de sa sensibilité.
Before starting to design AirArt, Frédéric Pons participated in the diversification of the optics field for brands such as Red Bull Racing, Fujifilm, TAG Heur.
In 2017, he started working in the field of entrepreneurship. He has the idea of creating AirArt based on a personal need and the desire to continue the work of the French Haute Lunetterie. In association with Sophie Hoehlinger, herself a creator of art jewels created at Place Vendôme, he wishes to build his own universe and launch projects that reflect his values and sensitivity.
Plus d'informations sur : airart.com
More information on: airart.com