PORTRAIT COMPLET À DÉCOUVRIR SUR THE RIGHT NUMBER MAGAZINE N°1 !
Mercedes à l'heure du tout électrique avec un véhicule très futuriste, aux lignes épurées tout en gardant un esprit sportif. Tracé fin des feux les arrières, jantes ultra originales donnant l'illusion de rayons (un design rappelé à l'intérieur par les aérateurs futuristes).
La carrosserie montre une extrême fluidité, très lisse, on imagine la soufflerie qui dessine l'aérodynamique du véhicule. Sans aspérité, sans bruit… Pureté du design.
0 : ÉMISSIONS DE CO2
8,9 S : 0 À 100 KM/H
140 : PUISSANCE DU SYSTÈME KW
100 KW : PUISSANCE DE CHARGE MAX. (DC)
426KM : AUTONOMIE PUREMENT ÉLECTRIQUE EN KM (WLTP)1
30' : TEMPS DE CHARGE EN MINUTES SUR LES BORNES DE CHARGE RAPIDE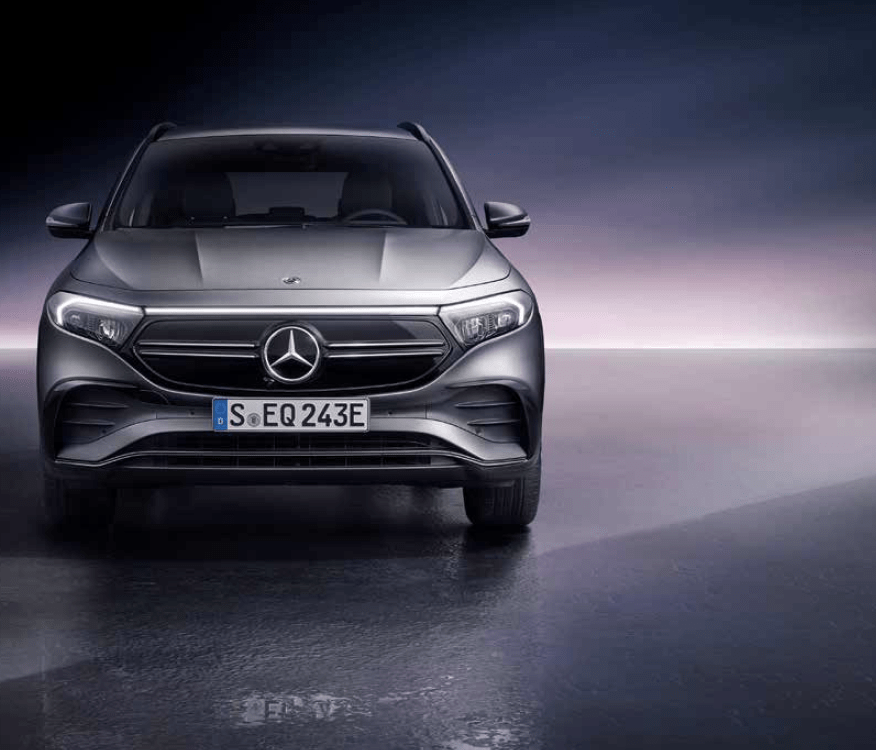 La campagne EQA offre un aperçu d'une visualisation complètement re-dessinée de
la sous-marque Mercedes-EQ et lance le lancement sur le marché de nouveaux modèles EQ, mené par l'EQA et suivi par l'EQS. Avec de nouveaux éléments de design remarquables, le Nouvel EQA met en scène un nouveau mode de vie connecté à la mobilité du futur.
A découvrir sur the RIGHT NUMBER MAGAZINE n°1 disponible sur https://amilcarconceptstore.com/categorie-produit/magazines-books/ et sur les plateformes de vente : Viapresse, Fnac, Cdiscount dès demain !
Portrait réalisé par Alexandre Joulia pour THE RIGHT NUMBER MAGAZINE.