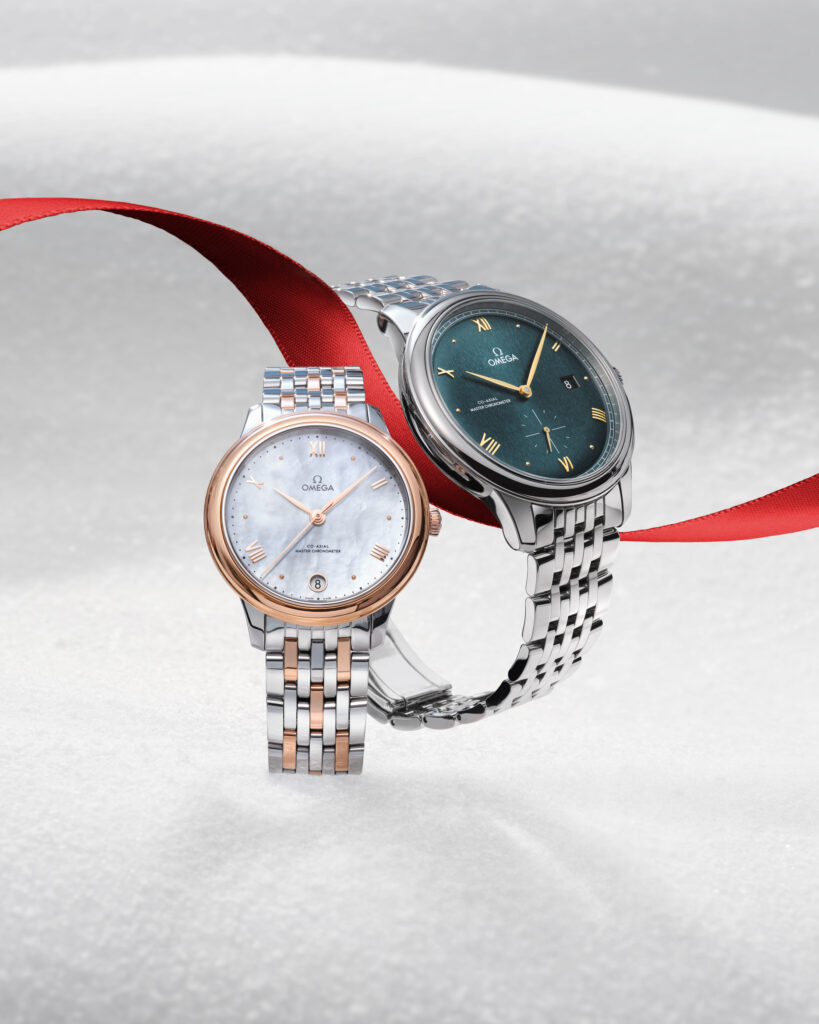 OMEGA – SÉLECTIONS POUR LES FÊTES
Un Noël d'exception avec OMEGA.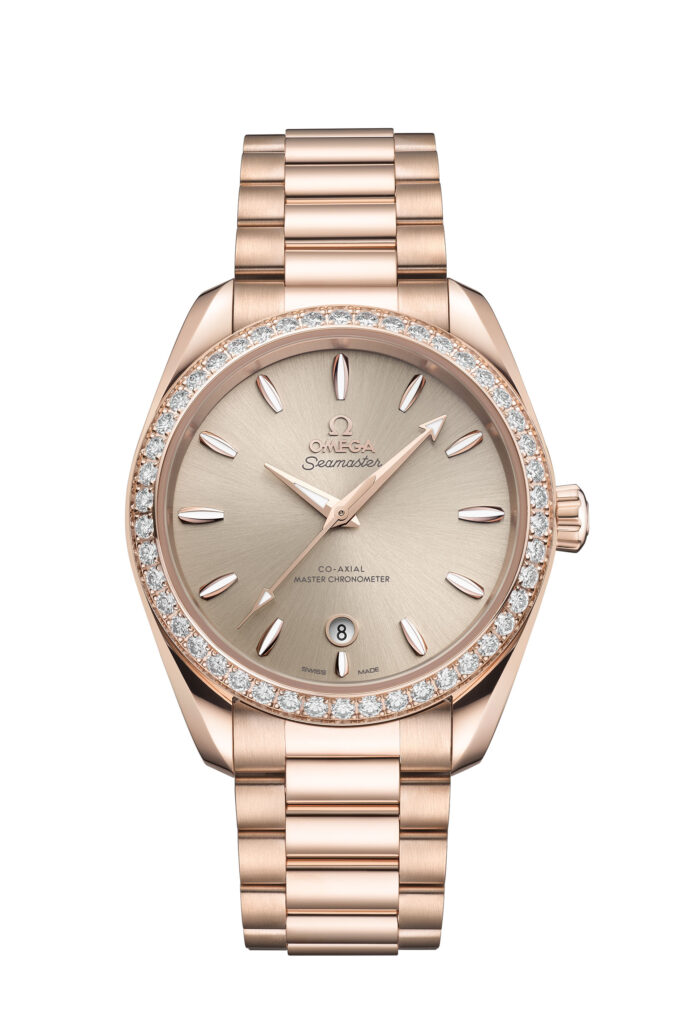 Noël approche à grands pas et OMEGA vous transporte dans un univers féerique et festif où des cadeaux parfaits vous attendent, figés dans le temps. À l'instar des flocons de neige qui sont tous différents, aucune création n'est semblable aux autres.
Que ce soit en raison de leur héritage, de leur style ou du matériau fascinant dans lequel ils ont été conçus, tous les garde-temps de cette année affichent leur singularité. Et maintenant, place à la joie ! Explorez le paysage hivernal d'OMEGA et laissez-vous tenter par cette sélection pour ceux et celles que vous aimez. OMEGA a pensé à toutes les heures de cette saison qui met les présents à l'honneur.
Seamaster Diver 300M
Avec une Seamaster Diver 300M au poignet, chaque journée devient une aventure.
Notre montre intrépide constitue sans contexte un choix classique, et un cadeau qui pourra s'apprécier aussi bien sur la terre que sur les océans.
Fabriquée en Suisse, elle est prête à vous accompagner partout.
DÉCOUVRIR SUR YOUTUBE ÉGALEMENT
À DÉCOUVRIR ÉGALEMENT
Aqua Terra Shades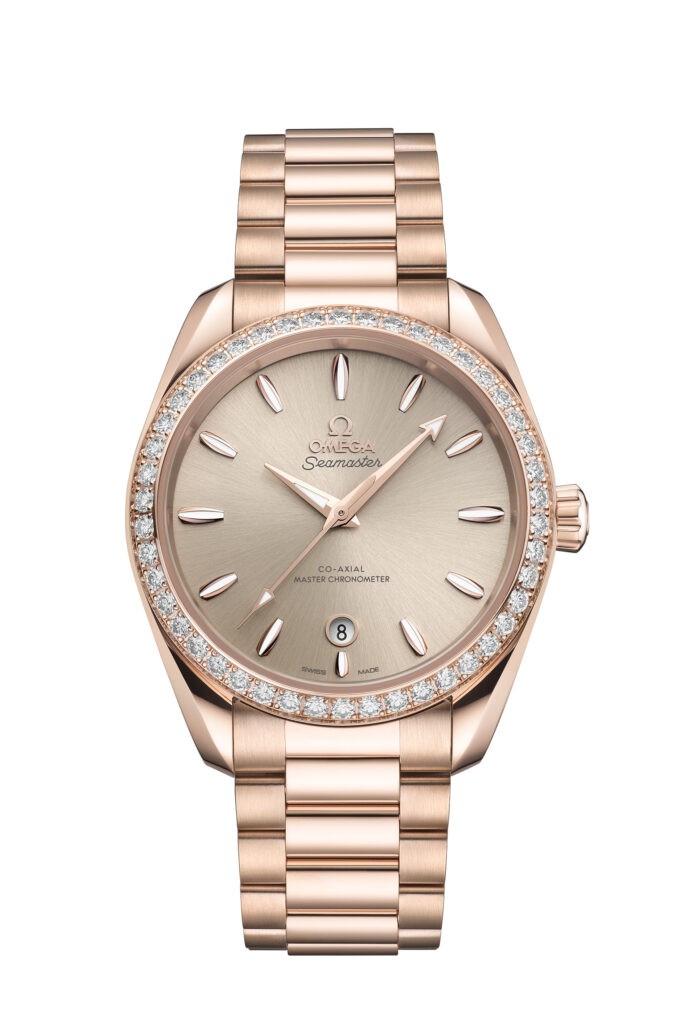 Les journées d'hiver sont propices au calme et à l'apaisement.
Le soleil éclaire de ses rayons notre paysage helvétique : l'Aqua Terra est le symbole de quiétude ultime d'OMEGA.
Une création sophistiquée qui rappelle la tranquilité de l'océan, intégrant des indexes en forme de coque de bateau et une lunette pavée de diamants étincelants.
De Ville Prestige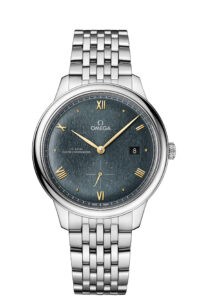 Pour les modèles de la collection De Ville Prestige, OMEGA a redessiné les courbes afin de les affiner et de les épurer.
Speedmaster 38mm Cappuccino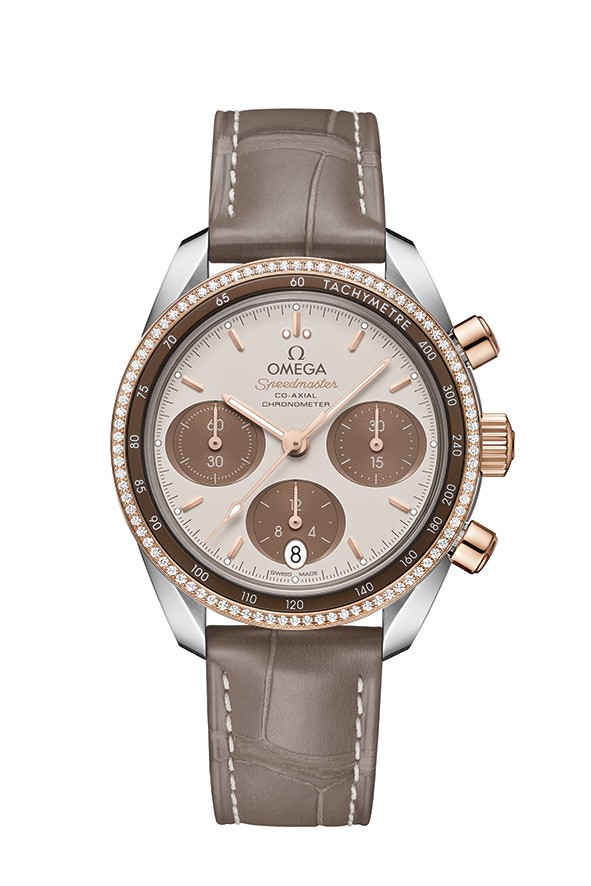 Outre de l'acier inoxydable, cette Speedmaster 38mm est fabriquée à partir d'or Sedna™ 18K spécifique à OMEGA, un alliage d'or rouge unique qui confère à la création un aspect chaleureux sur la durée.
Speedmaster Moonphase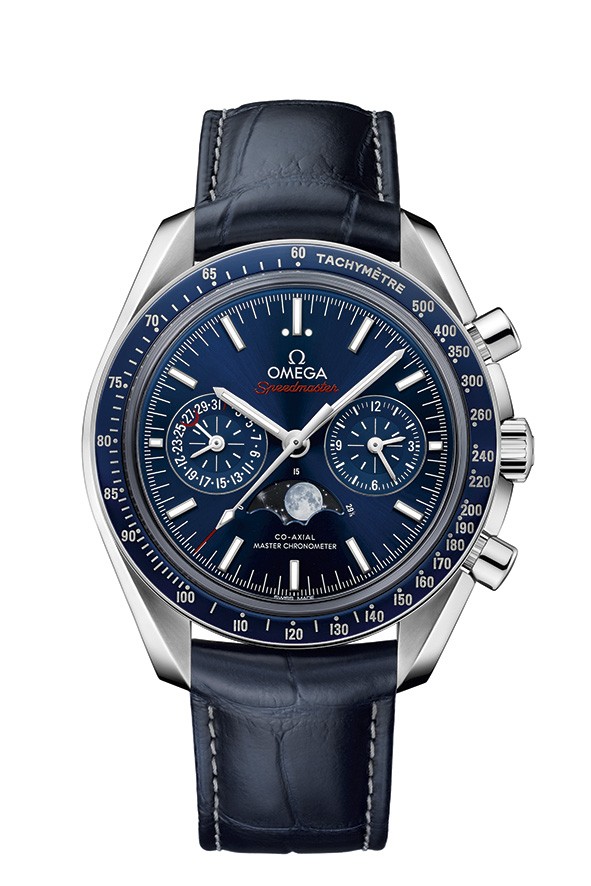 Cette année, la « pleine lune froide » tombe le 26 décembre, le lendemain du jour de Noël.
OMEGA, qui s'est inspiré de cette vision envoûtante du ciel nocturne, présente une Speedmaster Moonphase dans un coloris bleu nuit.
Le cadran affiche une vue photoréaliste en miniature de la surface de la Lune comportant la célèbre empreinte de l'astronaute sur les disques des phases de lune.
Crédits photos : © OMEGA – Avec autorisation de la marque OMEGA.
Plus d'informations : https://www.omegawatches.com/fr-fr/
AMILCAR MAGAZINE GROUP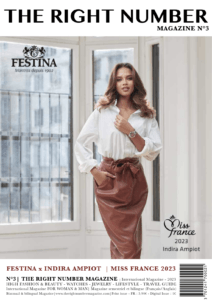 AMILCAR MAGAZINE to discover on Linktr.ee : https://linktr.ee/amilcarmagazine

Publishers :
Rachel Joulia-Helou, editor-in-chief of AMILCAR MAGAZINE GROUP.
Alexandre Joulia, photographer and deputy editor of AMILCAR MAGAZINE GROUP.
AMILCAR USA – AMILCAR CANADA – AMILCAR UK MAGAZINE :
AMILCAR MAGAZINE GROUP :
AMILCAR MAGAZINE & THE RIGHT MAGAZINE ISSUE :
AMILCAR CLUB GROUP :
Discover our brands in the windows of the Club Amilcar on B Signature Group:
Discover our members in the windows of the Melià Paris Opéra hotel: Hôtel Paris Opéra Affiliated by Melia :
Address in Paris : 3 Bd Montmartre, 75002 Paris – click here