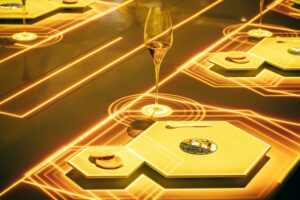 SUBLIMOTION, LE PREMIER SPECTACLE GASTRONOMIQUE DU MONDE CELÈBRE SES 10 ANS À IBIZA.
Sublimotion, le premier spectacle gastronomique au monde, créé par le chef Paco Roncero et le directeur artistique Eduardo Gonzáles, célèbre ses dix ans au Hard Rock Ibiza le 1er juin 2023.
Une dizaine d'années plus tard, Sublimotion continue de surprendre un public de plus en plus exigeant, parvenant à se différencier et à susciter toujours autant d'enthousiasme avec une expérience immersive unique. Il offre une nouvelle forme d'art scénique transformant la table en scène et place le convive au cœur de l'expérience. Pour célébrer cette étape, la saison 2023 débutera par une collaboration avec l'artiste espagnol Antonyo Marest, et prendra place au restaurant Sublimotion à Ibiza afin de créer une œuvre grand format, apportant l'art dans les rues de l'île.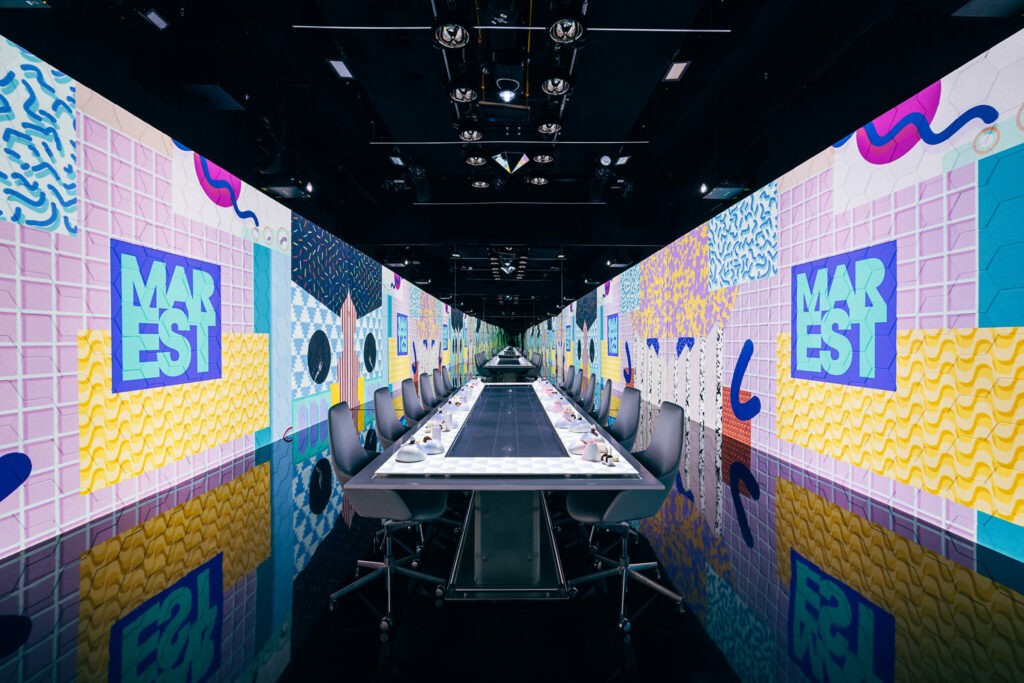 Antonyo Marest, tout comme Sublimotion, représente un langage artistique méditerranéen unique et des origines multiculturelles. En 2012, les deux fondateurs visionnaires se sont rencontrés et ont décidé d'unir leurs équipes pour travailler ensemble dans le but de créer un concept inédit. En collaboration avec Palladium Hotel Group, ils ont inauguré sur la magnifique île d'Ibiza un spectacle novateur fusionnant harmonieusement gastronomie, technologie et mise en scène. Cette proposition révolutionnaire parvient à stimuler intensément chacun des cinq sens, offrant une expérience inégalée.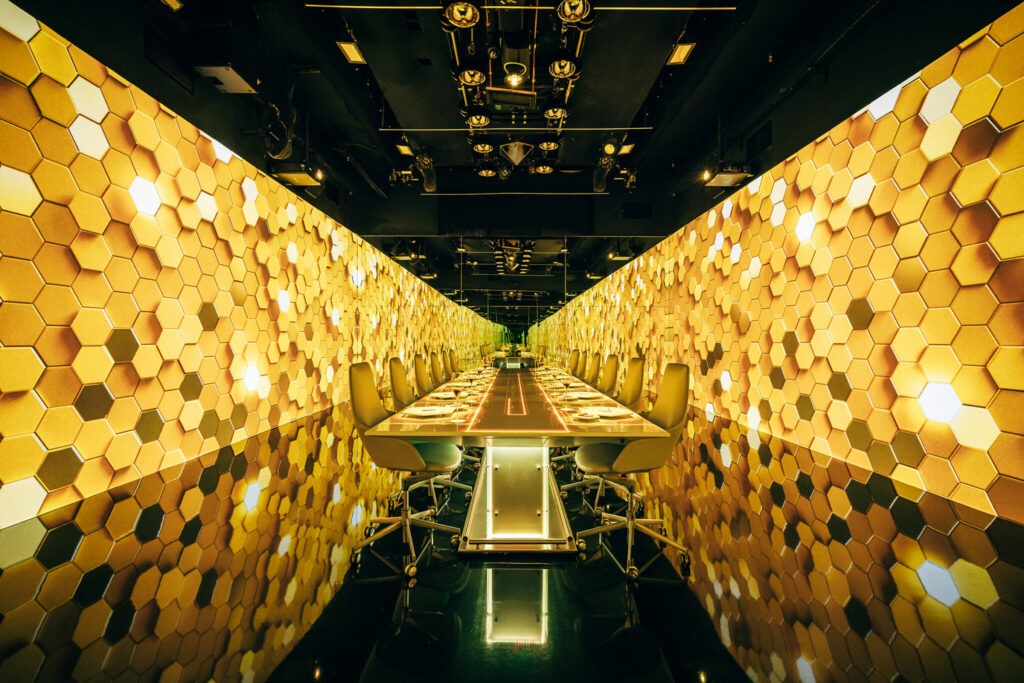 Sublimotion a connu dix années riches en moments inoubliables. Dès sa première année d'existence, il remporte le premier prix de l'innovation gastronomique lors des « Hospitality Awards » (2014). En 2016, grâce à la réalité augmentée, il offre à ses convives la possibilité de visualiser en temps réel des informations nutritionnelles flottant autour des plats, posant ainsi les bases de la fusion entre technologie de pointe et la haute gastronomie.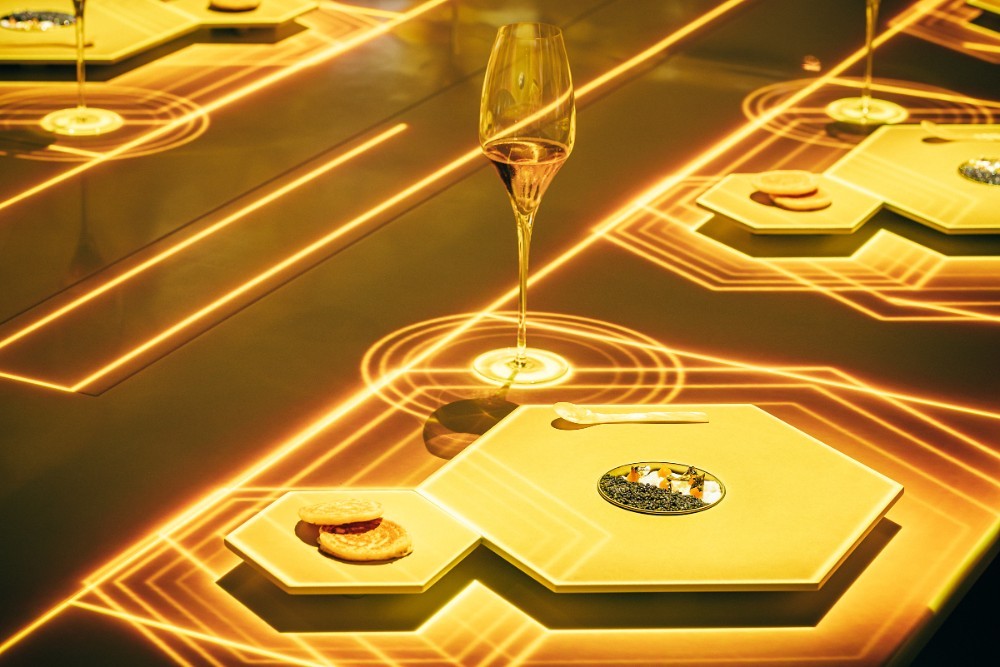 Quelques années plus tard, les invités ont pu déguster des plats dans le métaverse, savourant une cuisine réelle dans un environnement virtuel, et en 2017, ses fondateurs ont été invités à participer au « Cross Industry Innovation Summit » organisé par la NASA.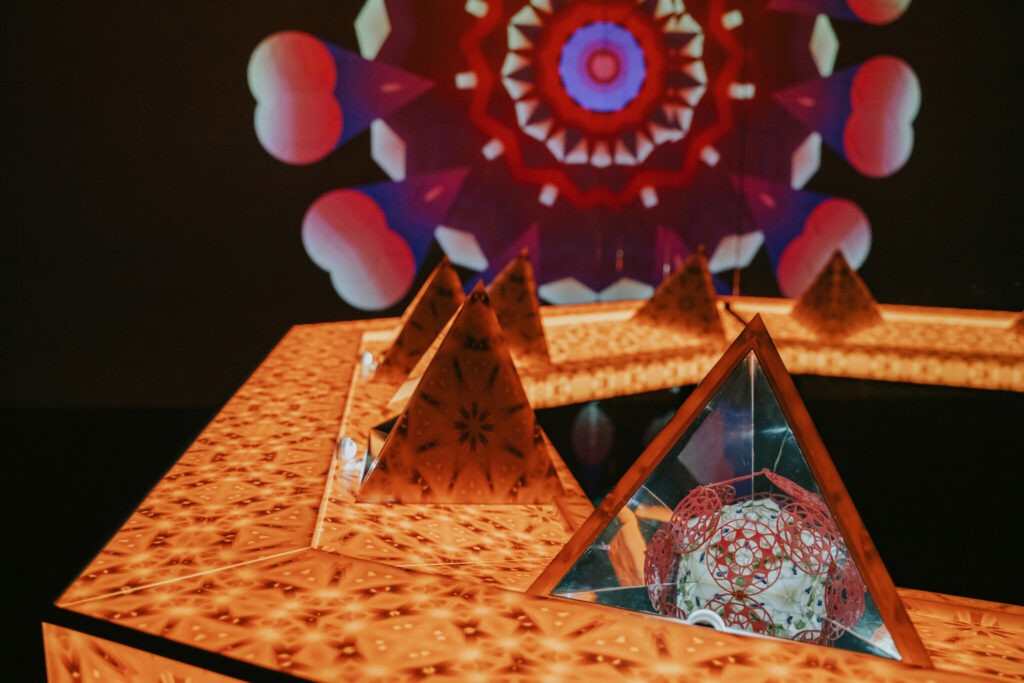 Par la suite Sublimotion a franchi les frontières en participant à la Riyadh Season en Arabie saoudite, avant de réaliser deux saisons marquées par l'excellence à Dubaï. En 2020, le groupe Planeta a publié le livre « Sublimotion », dévoilant certains de ses secrets, et a été récompensé en 2022 par le prix de l'innovation lors des National Hospitality Awards. Au fil de ces dix années, Sublimotion a su s'imposer comme une référence culinaire inspirante et marquant un avant et un après, grâce à sa perpétuelle évolution d'un concept gastronomique innovant.
PLUS D'INFORMATIONS :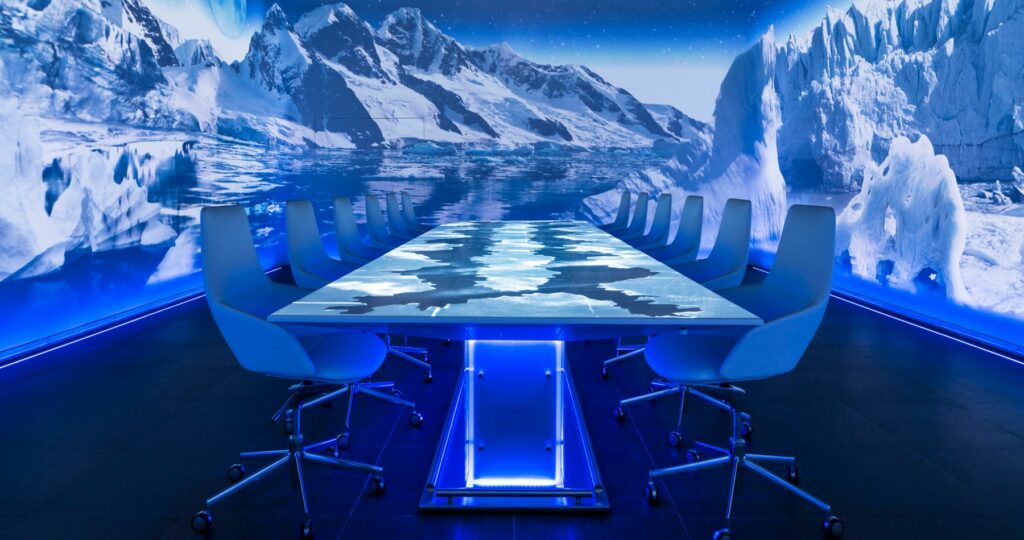 À propos de Paco Roncero
Il est l'un des plus éminents représentants de l'avant-garde culinaire espagnole, tant au niveau national qu'international. Une innovation technique et créative se traduisant non seulement par un style de cuisine, mais aussi grâce son approche de la gastronomie comme une expérience sensorielle unique. Il compte parmi les lauréats des prix gastronomiques les plus prestigieux, parmi eux : le prix « Chef L'Avenir » 2005, décerné par l'Académie Internationale de Gastronomie, et le prix Gastronomie Nationale 2006 de l'Académie Royale Espagnole de Gastronomie. Au restaurant Paco Roncero, le chef a obtenu deux étoiles Michelin et trois récompenses dans le guide Sol Repsol. En 2020, Paco Roncero a été reconnu comme l'un des 100 meilleurs chefs du monde par le prestigieux classement international The Best Chef Awards, se classant à la 71e place. En 2021, il est arrivé à la 45e place et s'est hissé à la 36e place en 2022. Parmi ses nombreuses contributions à la scène culinaire contemporaine, la création du logiciel Kitchen Manager se distingue particulièrement. Il s'agit d'un programme développé pour améliorer les performances de gestion dans les environnements gastronomiques. Il a également publié 5 livres à ce jour : XXI Century Tapas (Éditions Everest), Sandwiches et Salades (Éditions Everest), Pure Tapas (Éditions Everest), Running, Cooking and Being Happy (Éditions B) et Sublimotion (Éditions Planeta). Il travaille actuellement sur son sixième livre qui sortira prochainement et s'intitulera « La rébellion silencieuse du chef Paco Roncero » (Éditions Montagud). Il occupe actuellement le poste de chef exécutif et directeur du NH Collection Casino à Madrid, ainsi que de son restaurant Paco Roncero Restaurante. Il est également responsable des gastrobars Estado Puro à Madrid et à Shanghai, ainsi que de Sublimotion, le restaurant le plus innovant jamais imaginé.
Pour plus d'informations : http://www.pacoroncero.com/en/about-paco
À propos d'Eduardo Gonzales (Vega Factory)
Associé fondateur et directeur artistique de Sublimotion. Après avoir terminé ses études en communication et design, il a entamé sa carrière professionnelle en tant que designer de produits pour le club de football du Real Madrid. Après cette première étape, il s'est lancé dans la conception et la production d'événements à Düsseldorf (Allemagne), et c'est en 2001 qu'il a créé le studio créatif et l'agence d'événements spéciaux Vega Factory. Pour plus d'informations : www.vega-factory.com Fort de plus de vingt ans d'expérience dans la conception et la production d'événements et de spectacles de grande envergure, tant au niveau national qu'international, sa carrière est rythmée par des événements d'entreprises pour de grandes marques, de présentations de produits, d'actions institutionnelles, d'événements sportifs, d'événements sociaux, de festivals de musique… Son parcours est composé de réalisations prestigieuses, telles que l'inauguration de la cave Marqués de Riscal par le renommé architecte Frank Gehry, la présentation aux médias de l'équipe espagnole de basketball, les cérémonies officielles de la Présidence de l'Espagne dans l'Union européenne, ou encore le festival de musique Starlite à Marbella. C'est lors de la production de ce dernier événement qu'il croise la route du chef Paco Roncero en 2012. Après avoir visité son atelier, une idée audacieuse naît : créer ensemble le tout premier spectacle gastronomique. Il est également co-auteur du livre Sublimotion et chroniqueur sur les événements et les spectacles pour des médias tels que Vanity Fair, IP Mark ou Ediciones Protocolo.
À propos de Palladium Hotel Group
Palladium Hotel Group est une société hôtelière espagnole avec plus de 50 ans d'expérience, détenue par Grupo Empresas Matutes (GEM). Le groupe possède 40 hôtels et plus de 13 000 chambres, répartis dans 6 pays : Espagne, Mexique, République Dominicaine, Jamaïque, Italie et Brésil, et dirige 9 marques : TRS Hotels, Grand Palladium Hotels & Resorts, Palladium Hotels, Palladium Boutique Hotels, Fiesta Hotels & Resorts, Ushuaïa Unexpected Hotels, Only YOU Hotels, BLESS Collection Hotels et la marque Hard Rock Hotels sous licence avec 3 hôtels à Ibiza, Tenerife et Marbella. Palladium Hotel Group se caractérise par sa philosophie axée sur l'attention portée à son équipe et sur l'offre à ses clients de produits et de services de haute qualité.
Pour en savoir plus : https://www.palladiumhotelgroup.com/fr
À propos de Hard Rock®
Hard Rock International (HRI) est l'une des entreprises les plus reconnues mondialement, avec des établissements dans 68 pays et 253 emplacements comprenant des hôtels détenus/licenciés ou gérés, des casinos, des boutiques Rock Shops®, des salles de spectacle et des cafés. En 2020, HRI a également lancé une co-entreprise nommée Hard Rock Digital, une plateforme de paris sportifs en ligne, de paris sportifs en magasin et de jeux en ligne. À partir d'une guitare d'Eric Clapton, Hard Rock détient la plus grande et la plus précieuse collection d'objets authentiques de musique au monde, avec plus de 86 000 pièces exposées dans ses établissements à travers le monde. En 2021, Hard Rock a été honoré en tant que "Best Employers for Diversity, a Top Employer for Women and the Top Employer in the Travel & Leisure, Gaming, and Entertainment Industry" par le magazine Forbes, Hard Rock a également été désigné comme une des meilleures entreprises gérées aux États-Unis par Deloitte Private et The Wall Street Journal, et a été nommé la marque hôtelière la plus performante dans l'étude de satisfaction des clients d'hôtels en Amérique du Nord de J.D. Power pour la troisième année consécutive en 2021. La marque est détenue par l'entité parente HRI, la tribu Seminole de Floride.
Pour plus d'informations sur Hard Rock International, visitez www.hardrock.com ou shop.hardrock.com.
Crédits photos : © Palladium Hotel Group – Hard Rock Cafe Ibiza – Sublimotion.
Attention, l'alcool est dangereux pour la santé. À consommer avec modération.
SÉLECTIONS :
Alexandre Joulia, photographe et rédacteur en chef adjoint AMILCAR MAGAZINE GROUP & THE RIGHT NUMBER MAGAZINE
Rachel Joulia-Helou, rédactrice en chef AMILCAR MAGAZINE GROUP & THE RIGHT NUMBER MAGAZINE
AMILCAR MAGAZINE à découvrir sur Linktr.ee : https://linktr.ee/amilcarmagazine

Éditeurs :
Rachel Joulia-Helou, rédactrice en Chef AMILCAR MAGAZINE GROUP.
Alexandre Joulia, photographe et rédacteur en Chef adjoint AMILCAR MAGAZINE GROUP.
AMILCAR MAGAZINE GROUP
ABONNEMENT Amilcar Magazine & THE RIGHT NUMBER MAGAZINE :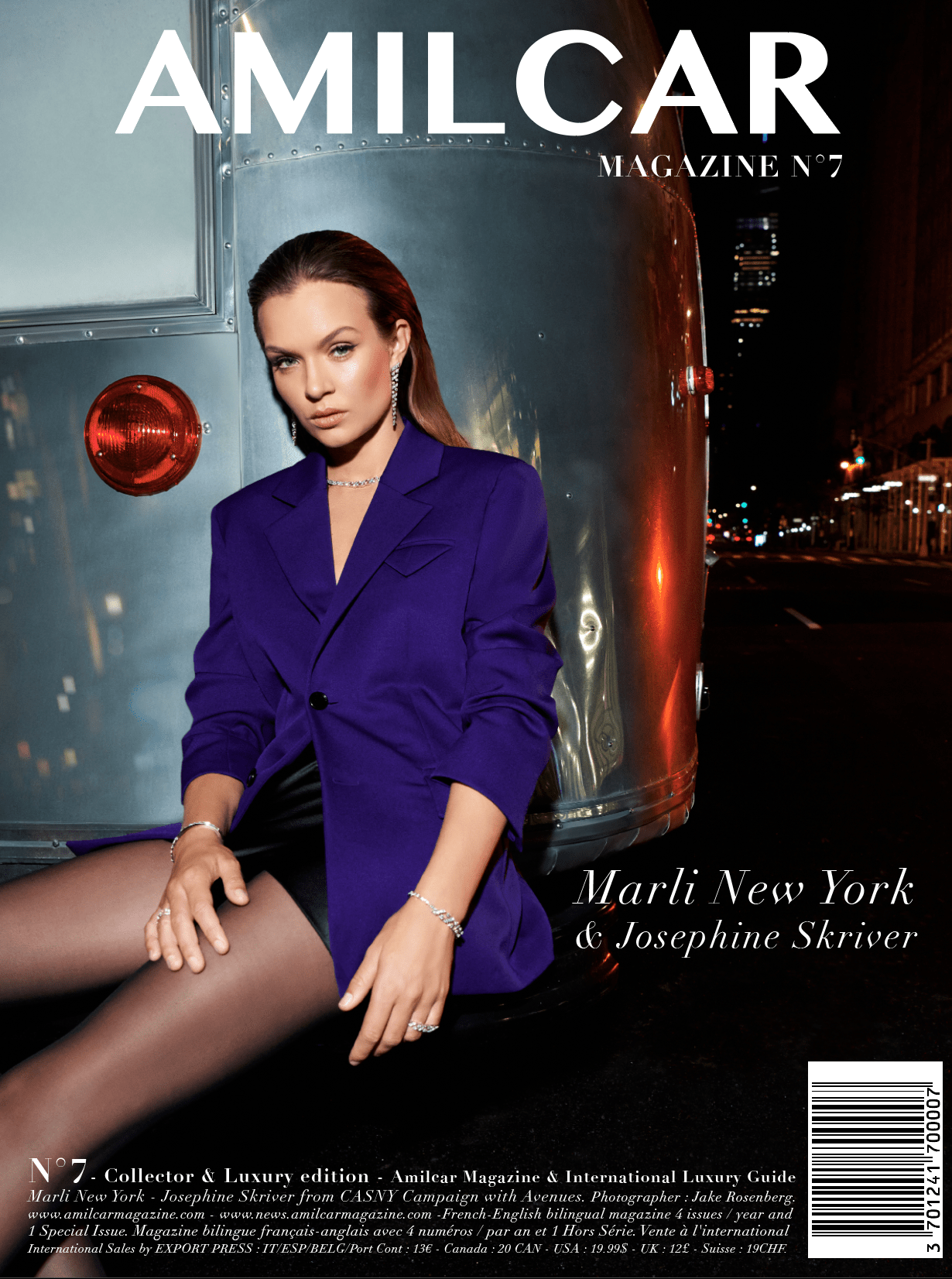 CLUB AMILCAR GROUP :