Avant Propos : Rachel Joulia-Helou, rédactrice en Chef THE RIGHT NUMBER MAGAZINE.
Je suis toujours à l'affût d'innovation, surtout quand il s'agit d'environnement et d'autant plus lorsque cela concerne la SMART HOME. En l'espèce, j'ai eu un coup de coeur pour le nouveau détecteur de Co2 développé par l'entreprise Chacon.

Rachel Joulia-Helou, rédactrice en Chef THE RIGHT NUMBER MAGAZINE.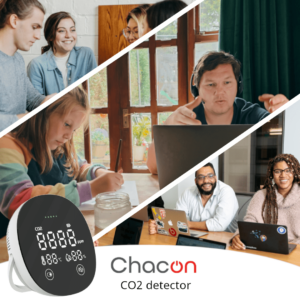 Avec le nouveau détecteur de Co2 Chacon, soyez assuré de la qualité de l'air que vous respirez en intérieur.

Créée en 1977 en Belgique, et rachetée fin 2018 par Cabasse Group, leader européen dans l'univers de la Smart Home, la société Chacon est une marque spécialisée dans le confort et la sécurité, proposant des solutions pour rendre la maison plus connectée, plus pratique, et donc plus agréable à vivre.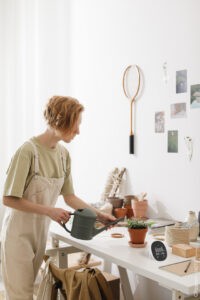 Chacon développe des produits à la fois simples (appareillages électriques) et intelligents (caméras, sonnettes connectées en wifi pour faciliter le contrôle de ses appareils de l'extérieur), mais aussi des produits sous la marque DiO® (modules, prises, interrupteurs etc…) en radio 433, simples à installer, faciles à utiliser et abordables. La marque compte à ce jour plus de 1000 références produits, qu'elle commercialise auprès de la grande distribution, de grossistes en bricolage et du e-commerce en Belgique, France, Luxembourg, Pays-Bas, Espagne, Italie, Portugal, etc…
La marque réunit aujourd'hui tout son savoir-faire pour lancer un nouveau détecteur de dioxyde de carbone. Très intuitif, il se branche facilement via une simple prise USB, peut tenir 12 heures en autonomie batterie, et affiche aussi la température ou le taux d'humidité. Il dispose d'un grand écran LED en façade et d'une batterie rechargeable.
Doté d'un capteur des plus performants NDIR (l'une des meilleures technologies pour la détection de gaz/ dioxyde de carbone), ce détecteur discret vous donne les bonnes informations sur l'air que vous respirez, et s'il vous faut aérer votre pièce.

En effet, le Co2 peut être particulièrement nocif pour l'être humain puisqu'il réduit le taux d'oxygène dans l'air. S'il se trouve dans une zone ouverte ou plane, il se disperse rapidement, même sans l'aide du vent. Mais à partir d'une certaine concentration dans l'air, il peut se révéler dangereux.
Surveiller son taux grâce au détecteur permet donc de limiter les risques en
ventilant la pièce dès que nécessaire. A noter également que de nombreux médecins ont également vanté leur utilité, et on comprend pourquoi : des niveaux élevés de dioxyde de carbone augmentent les risques d'infection de virus, comme la COVID-19 par exemple.
Ainsi, de plus en plus d'écoles et de salles de classes en sont désormais équipées. Ils permettent de surveiller le taux de particules en suspension dans l'air (ppm) et donc d'aérer si ce dernier augmente outre mesure, certains virus étant comme le CO2, aéroportés.

Expert en la matière, Chacon propose donc ici un modèle complet, pratique et assez haut de gamme par rapport aux capteurs similaires disponibles dans la grande distribution, pour un prix raisonnable de 69,90 €.

Plus qu'un détecteur, c'est un véritable dispositif de contrôle de la qualité de l'air intérieur, qui peut être jusqu'à 10 fois plus pollué que l'air extérieur. Une belle innovation, qui facilitera grandement la vie de toutes les personnes sensibles à la qualité de l'air qu'elles respirent.

Disponible dès maintenant au prix public indicatif de 69,90 €. – Plus d'infos sur www.chacon.com
Plus d'informations :
Av. Mercator 2, 1300 Wavre, Belgique
+32 10 68 71 80
Propos : Tommy Paulmaz
Sélection : Rachel Joulia-Helou, rédactrice en chef THE RIGHT NUMBER MAGAZINE.
Testée et approuvée par la rédaction.