Voici une sélection pour vous ou pour offrir de produits innovants et écologiques :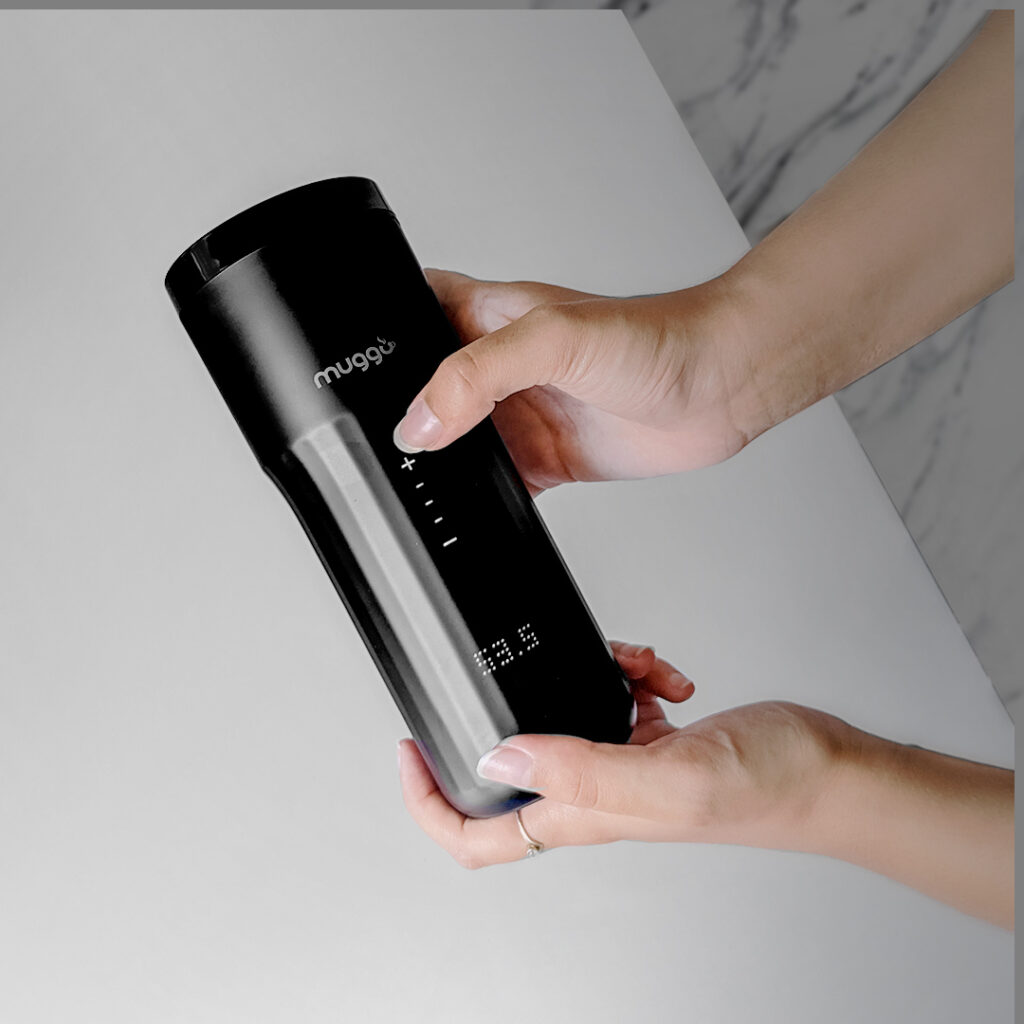 1 – Muggo dévoile Muggo Travel Mug à l'IFA Berlin 2023 : Une bouteille isotherme intelligente avec contrôle de température et recharge par induction !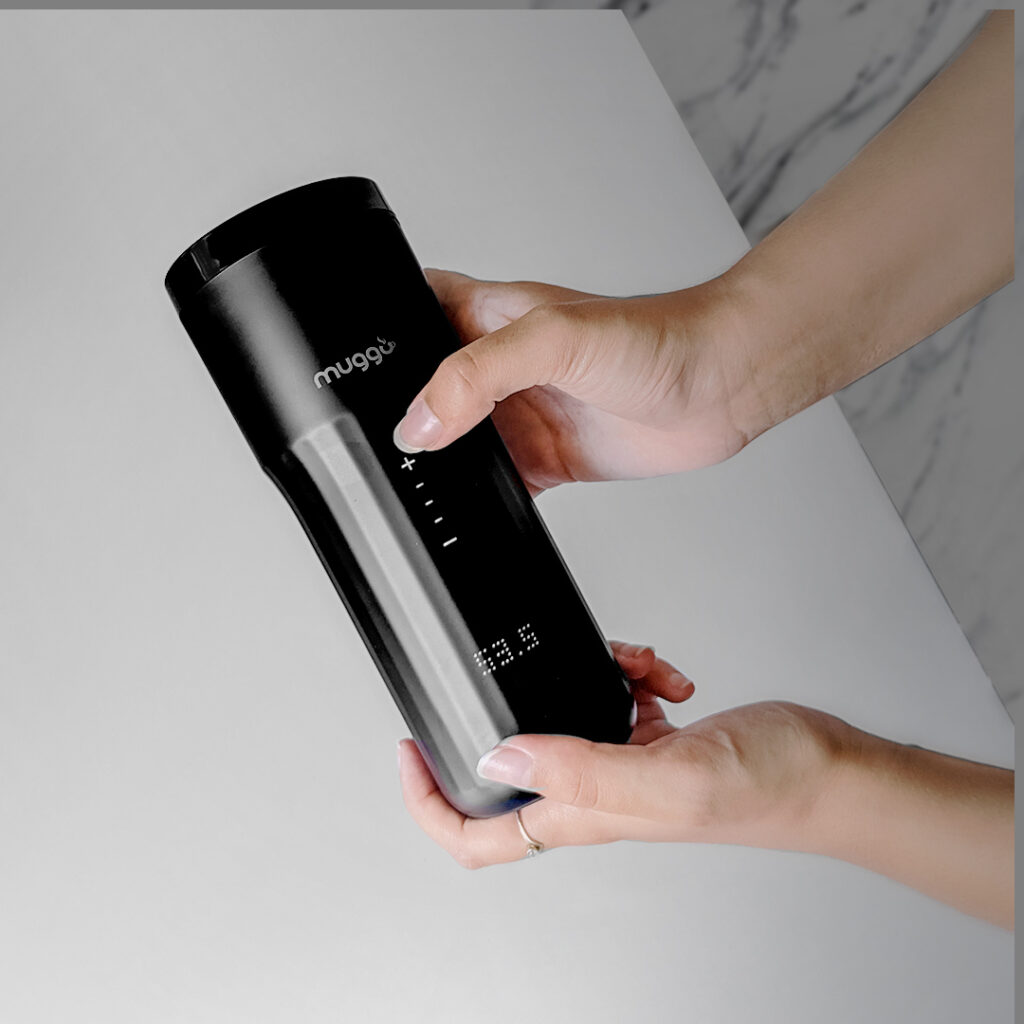 Reconnu pour sa gamme de tasses chauffantes et de bouteilles intelligentes, Muggo annonce le lancement de Muggo Travel Mug, son nouveau produit innovant à l'édition 2023 de l'IFA Berlin : cette bouteille isotherme combine technologie de pointe et fonctionnalités, offrant un contrôle précis de la température et la capacité unique de recharger les smartphones, Airpods et écouteurs sans fil grâce à la technologie par induction Qi.
Le Muggo Travel Mug vous permet de définir et de conserver votre température de boisson préférée, de 50°C jusqu'à 62.5°C au degré près, avec une batterie conçue pour maintenir votre boisson chaude pendant une moyenne de trois heures en déplacement.
Le Muggo Travel Mug est doté d'une technologie de recharge par induction, permettant de recharger facilement et rapidement les smartphones iPhone et Android.
Principales caractéristiques techniques :
Matériau : Acier inoxydable + ABS + plastique PC
Capacité : 12oz/355ml
Indice d'étanchéité : IPX7 (immergeable jusqu'à 1 mètre dans l'eau)
Type de batterie : Batterie lithium-ion intégrée, de 3 heures
Disponible en vente au prix de 149 € sur la boutique en ligne Muggo : https://muggo.fr/
Et, je vous conseille aussi les autres produits Muggo pour garder votre boisson chaude et charger votre téléphone : produit innovant, pratique et très élégant.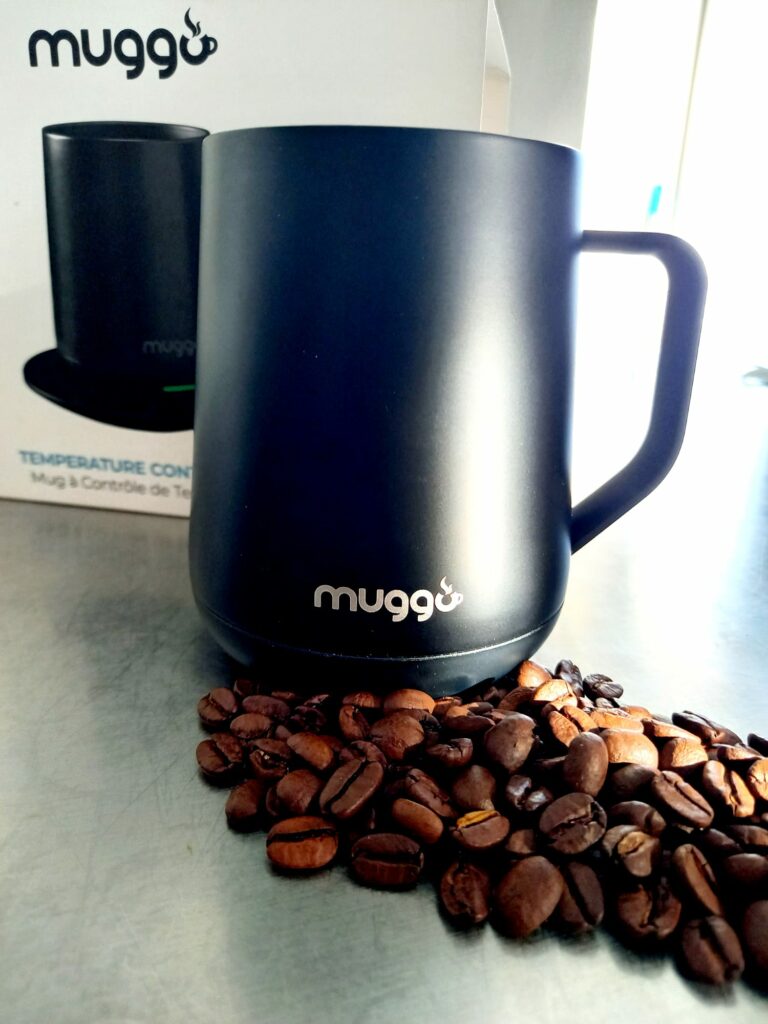 2 – MASSEYES PRO, le masque oculaire nomade avec vibrations et chaleur pour des nuits plus douces !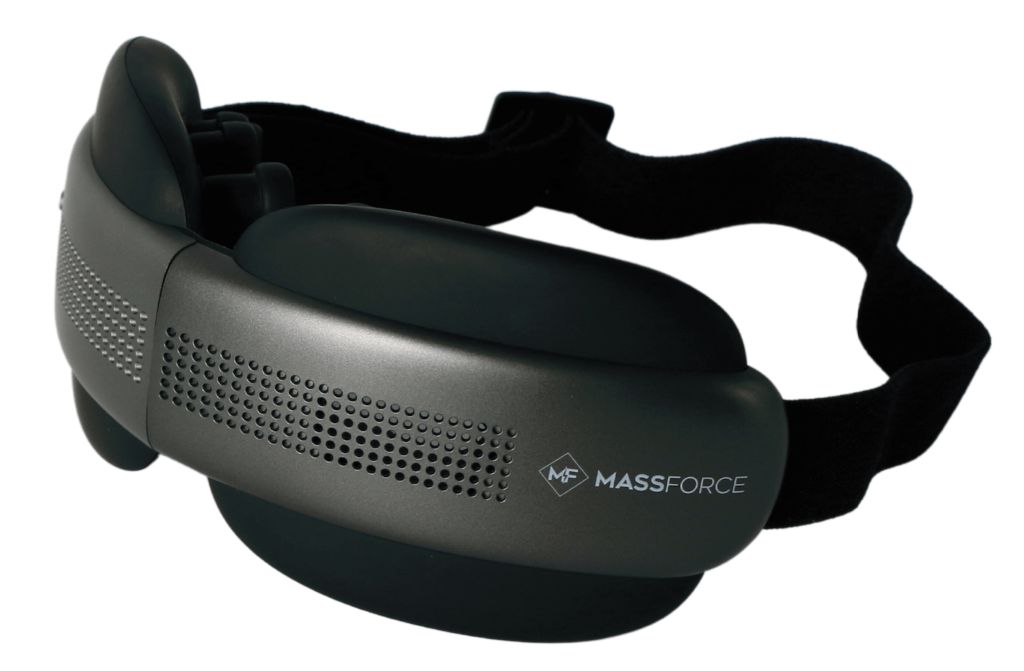 16 têtes de massage et 16 points d'acuponcture pour vous apaiser et vous détendre avec la musique Bluetooth en plus !
Surconsommations d'écran, forte luminosité, équipement optique non adapté, abondance de poussières, air conditionné… nos yeux sont sollicités en permanence générant une fatigue et des maux de tête qui renforcent le stress et rendent plus difficile le sommeil. Pour soulager notre fatigue oculaire et nous détendre, la marque française MASSFORCE a créé MASSEYES PRO, un nouveau masque oculaire doté de nombreuses fonctions avancées.
Massage et détente en musique !
Doté d'un système de musique Bluetooth intégré, MASSEYES PRO se connecte à votre smartphone pour profiter de toutes vos albums et musiques favorites, et autres applications de streaming musicales. MASSEYES PRO est livré avec des haut-parleurs, qui vous permettent d'écouter vos musiques de façon intimiste tout en bénéficiant de votre massage. De quoi se sentir bien et relaxé !
Disponible dès maintenant, MASSEYES PRO vient compléter la gamme de masques oculaires de MASSFORCE, qui propose une version entrée de gamme avec MASSEYES à 69,90€.
Prix 139,90€ selon modèle sur le site internet : https://massforce.fr
3 – Le porte savon en diatomite Moonstone, pour un savon qui a enfin de la tenue !
Le porte-savon Moonstone est fabriqué en diatomite, il absorbe rapidement l'eau et sèche en quelques secondes. Grâce à ce processus de séchage rapide, plus de savon visqueux sur le bord des lavabos de la salle de bains. Le design épuré et les couleurs terreuses créent une salle de bain moderne, propre et minimaliste.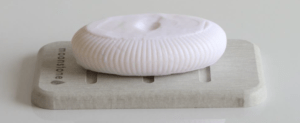 La terre de diatomée est un matériau écologique, d'origine minérale à forte capacité d'absorption. Cela permet d'accélérer le processus de séchage des savons. Elle est non toxique et facile à nettoyer. Grâce au processus de séchage rapide, qui tient à distance l'humidité, les moisissures et les bactéries, votre savon peut durer plus longtemps en restant propre.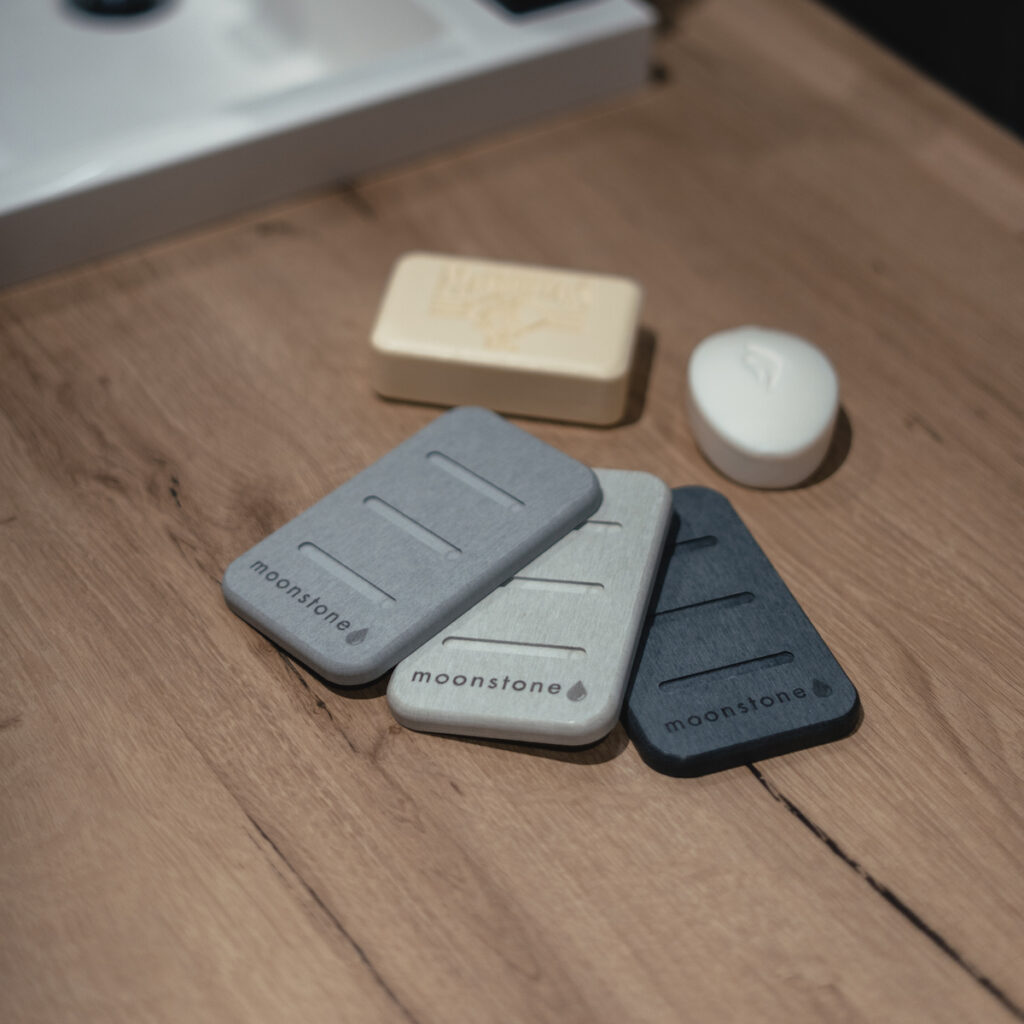 Porte savon diatomite blanc éternel
Antibactérien
Sèche en quelques secondes
Prolonge la durée de vie de votre savon
Disponible en 3 couleurs
Disponible au prix de 19, 99 € sur : https://moon-stone.co/
4 – Stonea, une gamme de rangements cosmétiques en diatomite pour plus d'élégance et moins d'humidité dans votre salle de bain !
Circa plateau maquillage noir diatomite au prix de 69,99 € – disponible en plusieurs coloris : Topaz, Neptune, Coral et Onyx.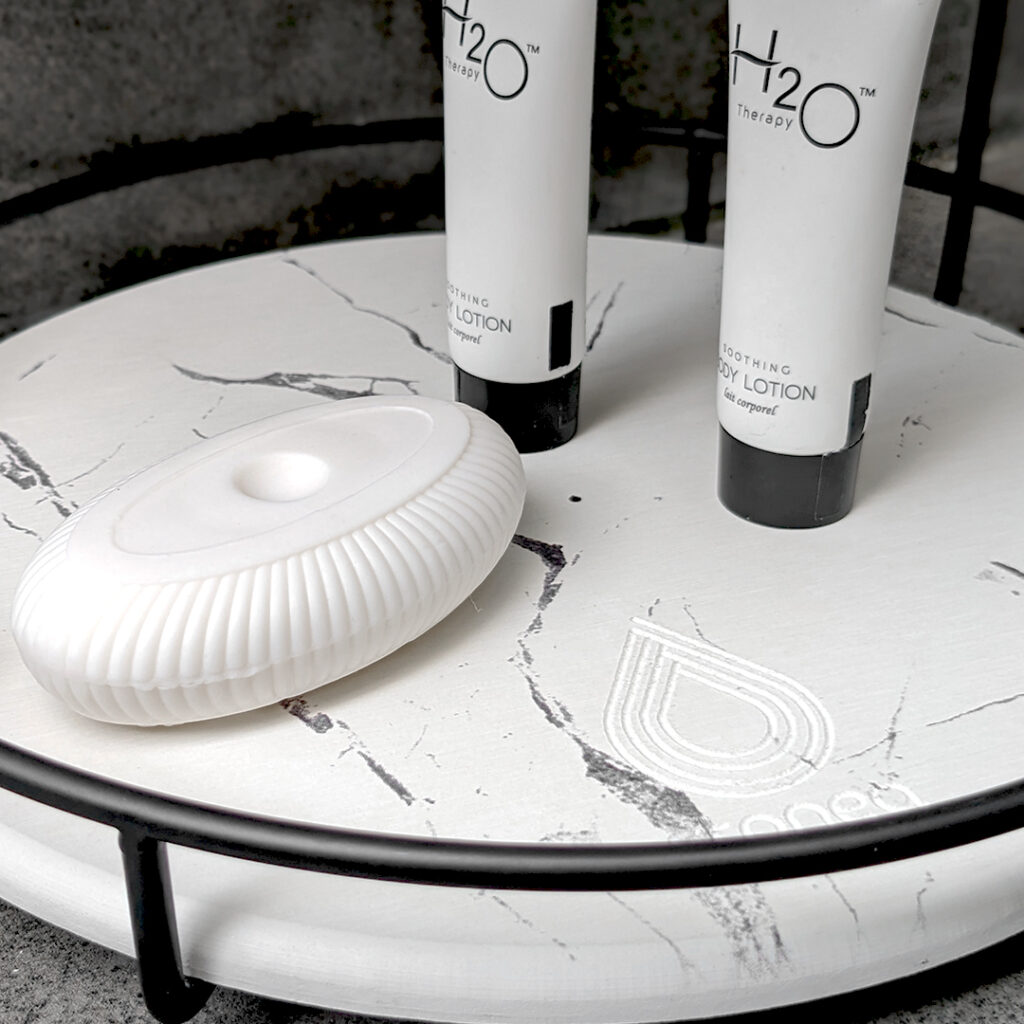 Nouvelle marque française, Stonea est à la recherche constante de nouvelles façons de tirer parti des propriétés uniques de la diatomite pour créer des produits innovants et fonctionnels qui s'adaptent parfaitement à l'univers de la salle de bain. Intégrant les vertus d'absorption de l'eau et d'élimination des bactéries par la diatomite, la gamme de rangements cosmétique et soins Moonstone apportera un bien-être certain au quotidien des utilisateurs.
Triyan plateau maquillage noir diatomite, 69, 99 €, disponible en 4 couleurs : Topaz, Neptune, Coral et Onyx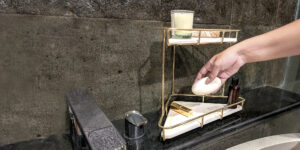 Terre de diatomée, un minéral naturel qui absorbe l'eau et élimine les bactéries !
Technologie exclusive intégrée à tous les produits Stonea, la terre de diatomée, également appelée « herbe de la mer », est un minéral formé à partir des restes fossilisés de micro-organismes aquatiques. Elle dispose de nombreuses vertus, parmi lesquelles sa capacité à retenir jusqu'à 150 % de son poids en eau grâce à ses millions de pores, qui favorise une évaporation rapide de l'humidité. En séchant rapidement, ce matériau piège les bactéries et les parasites, les privant de leur source d'humidité, ce qui les dessèche et les élimine.
Tapis de bain en diatomite, moins d'odeur et d'humidité et plus de style pour votre salle de bain !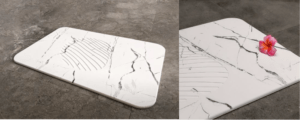 Tapis de bain en diatomite, ses principaux avantages : Sèche en 1 minute – Tapis antibactérien et anti-odeur – Antidérapant et léger – Disponible au prix de 49,99 € en 4 couleurs : Topaz, Neptune, Coral et Onyx
La gamme complète, rendez-vous sur : https://www.stonea.fr/
Crédits photos :
© MUGGO
© STONEA
© MASSFORCE
© MOONSTONE
Selection by : Alexandre Joulia-Helou, photographer and deputy editor of AMILCAR MAGAZINE GROUP & THE RIGHT NUMBER MAGAZINE.
AMILCAR MAGAZINE to discover on Linktr.ee : https://linktr.ee/amilcarmagazine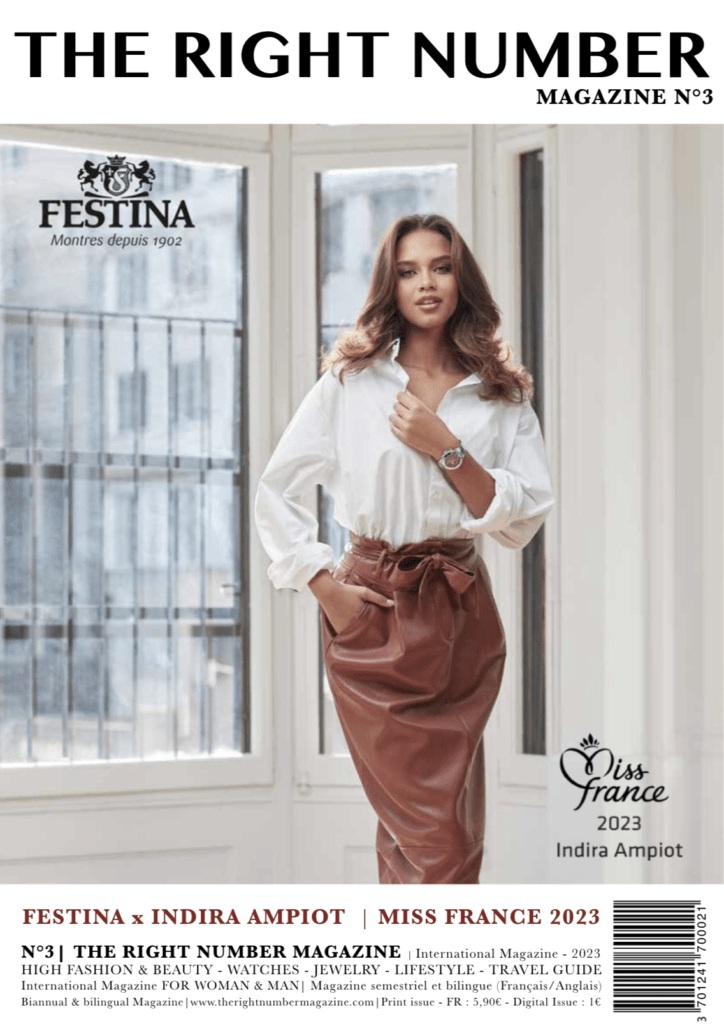 Publishers :
Rachel Joulia-Helou, editor-in-chief of AMILCAR MAGAZINE GROUP.
Alexandre Joulia, photographer and deputy editor of AMILCAR MAGAZINE GROUP.
More information about AMILCAR USA – AMILCAR CANADA – AMILCAR UK MAGAZINE :
AMILCAR MAGAZINE GROUP :
AMILCAR MAGAZINE & THE RIGHT MAGAZINE ISSUE :
AMILCAR CLUB GROUP :
Discover our brands in the windows of the Club Amilcar on B Signature Group:
Discover our members in the windows of the Melià Paris Opéra hotel: Hôtel Paris Opéra Affiliated by Melia :
Address in Paris : 3 Bd Montmartre, 75002 Paris – click here