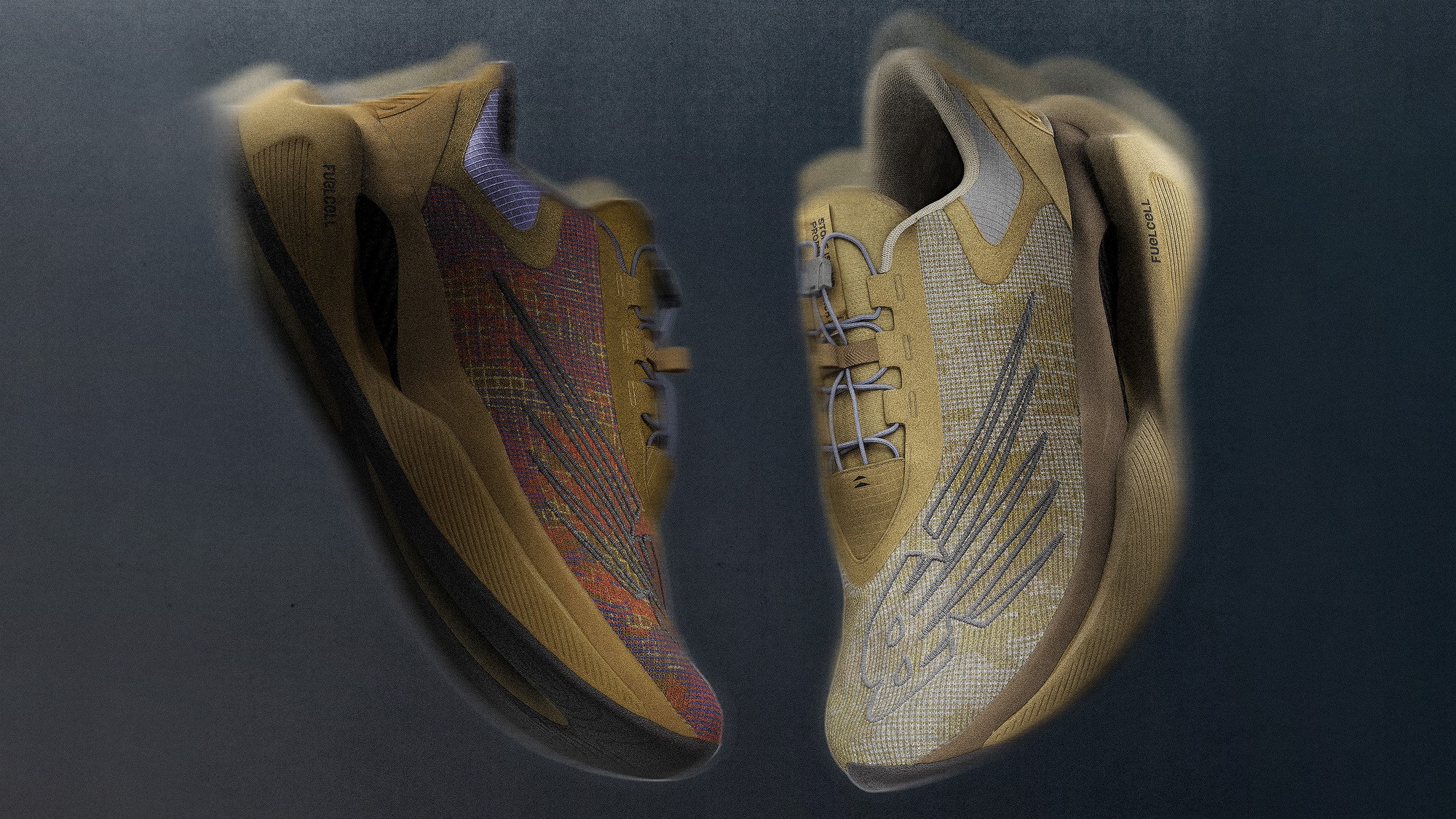 Avec cette silhouette révolutionnaire, les deux marques explorent le concept de la façon dont l'homme comble le fossé entre les éléments en coton et ceux fabriqués par l'homme. Ce concept unique prend vie avec une vision visuellement expressive de ce à quoi une chaussure de course pourrait ressembler, avec des formes non traditionnelles – Le synthétique est fabriqué avec du coton conçu dans un seul tissu.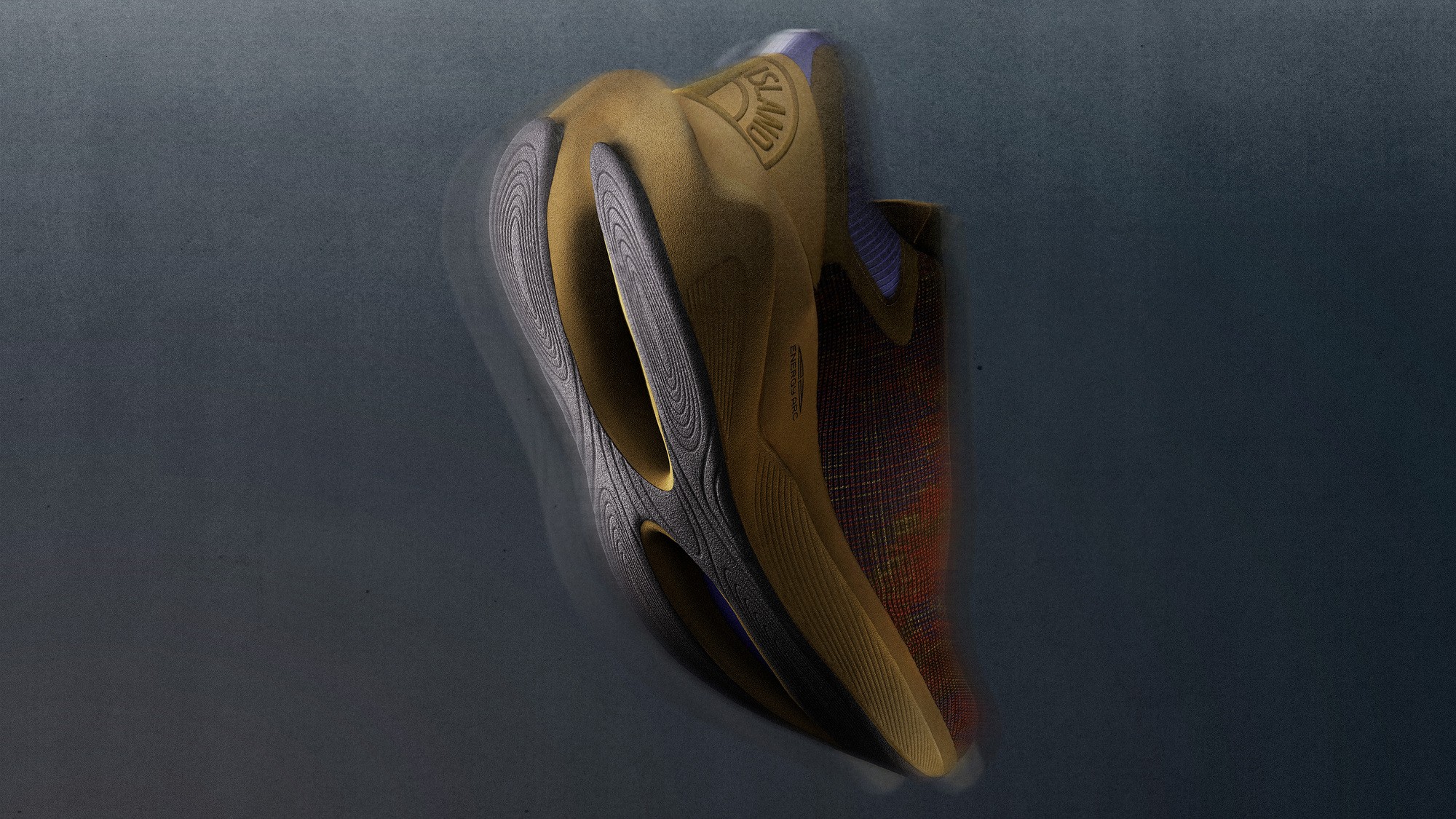 "Cette collaboration entre New Balance et Stone Island ne ressemble à aucune autre – les deux marques ont un dévouement pour l'innovation et l'artisanat qui les pousse à aller à contre-courant« , déclare James Lee, Lead Footwear Designer chez New Balance. « La synergie entre New Balance et Stone Island se reflète dans la chaussure ».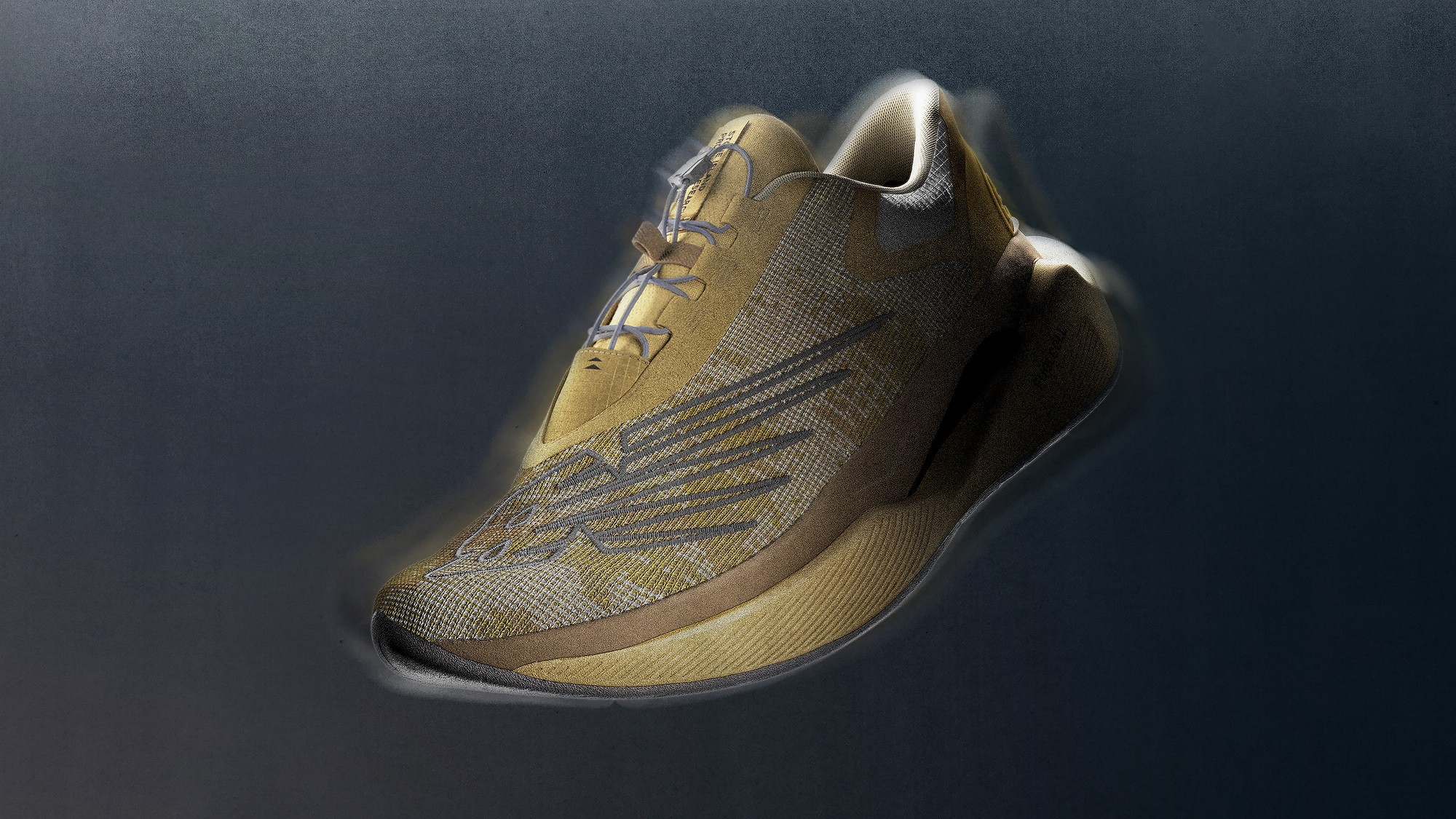 "Je considère ce que Stone Island et New Balance font comme une véritable relation de collaboration. Les deux parties ont accepté de travailler sur un nouveau modèle New Balance pour donner vie à cette collaboration« , déclare Silvio Rivetti, directeur du design chez Stone Island. « Les deux marques ont des exigences sans faille en ce qui concerne la qualité du produit. Nous avons tous deux un lien fort avec notre héritage et nous ne cessons jamais d'évoluer. »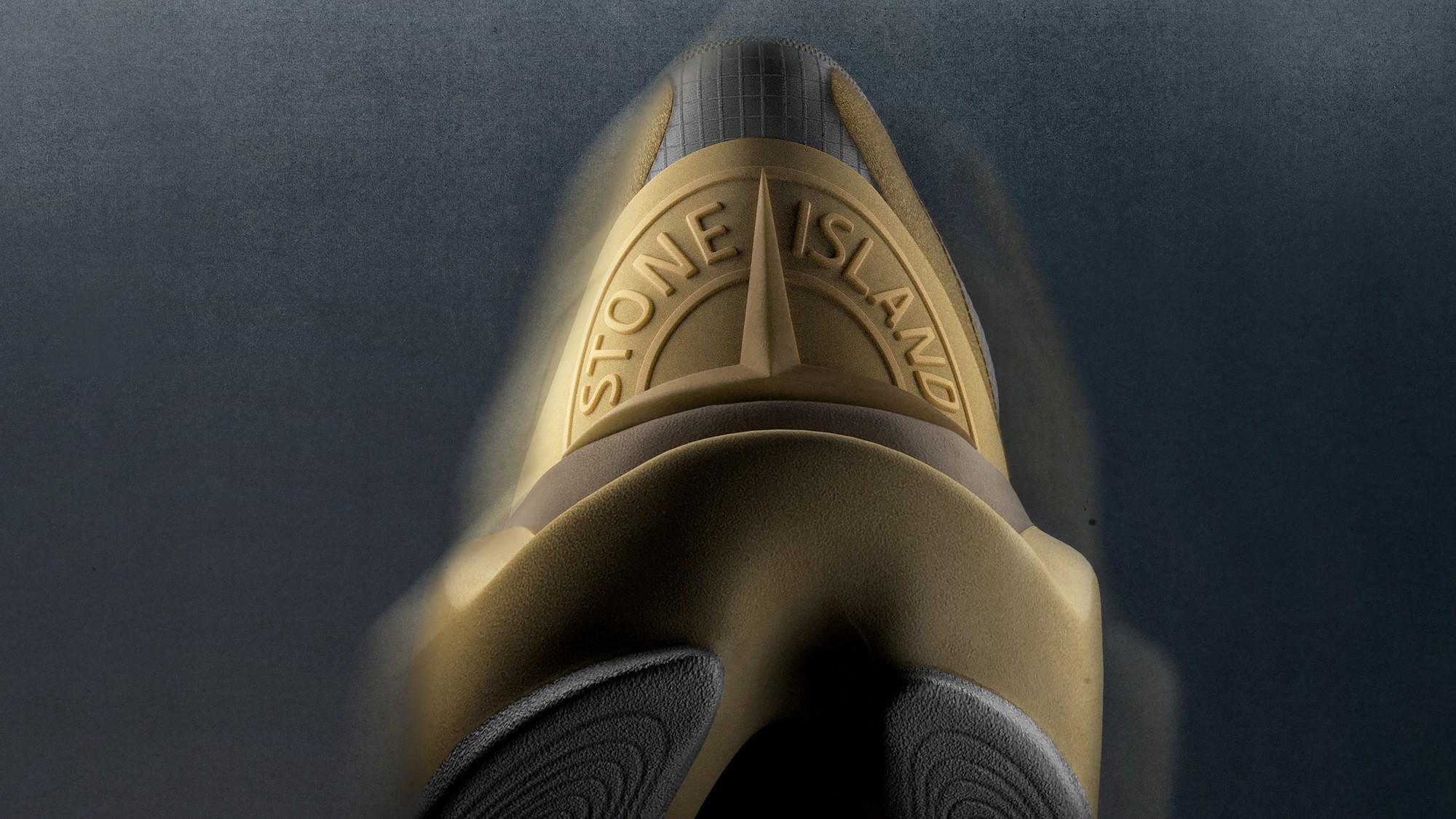 Les éléments de design exagérés, avec une semelle extérieure qui s'étend au-delà du talon de la chaussure, sont plus qu'une touche esthétique, le poids supplémentaire apportant un contrepoids à la sensation de poussée de l'orteil et de retour d'énergie de la FuelCell.
Les premiers coloris de la FuelCell C_1 utilisent une palette de couleurs et un motif graphique inspirés du camouflage Stone Island de 1990.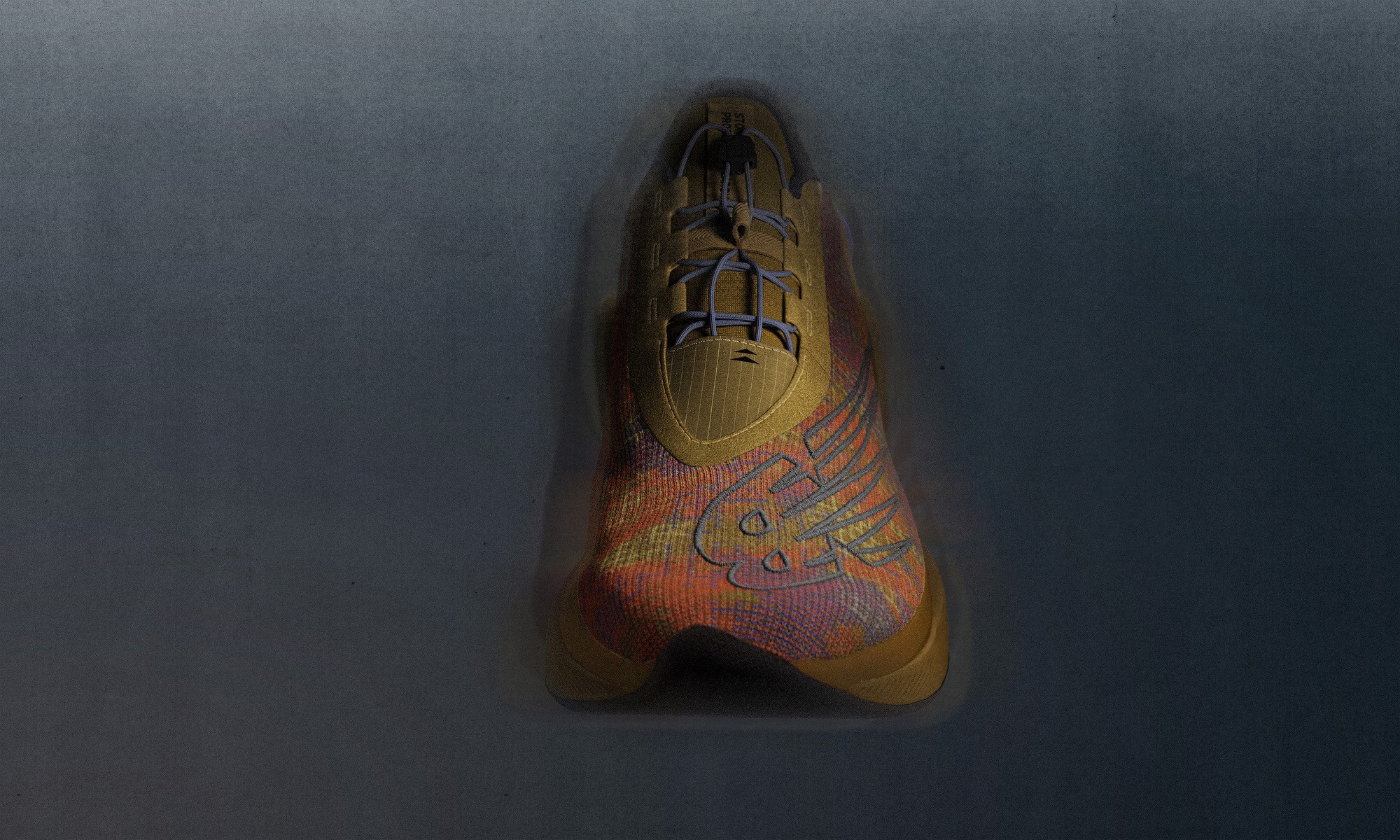 Détails du produit :
Tige en maille technique combinant synthétique et coton
Superpositions synthétiques
Système de laçage rapide à fermeture magnétique
Logo Stone Island Compass moulé au talon
Renfort de la chaussure, étiquette de la languette et doublure de la chaussette en co-marquage
Semelle intérieure FuelCell
Plaque en fibre de carbone
Semelle extérieure en caoutchouc
Lancement sur StoneIsland.com et une sélection de magasin Stone Island dès 25 juillet 2023 ainsi que sur NewBalance.com dès le 28 juillet 2023.
*Boutiques Stone Island:
Milan, Rome, London, Paris, Munich, Sylt, New York, Los Angeles, Chicago, Tokyo, Seoul, Shanghai IAPM, Shanghai Reel, Nanjing Deji, SKPs Beijing, SKPs Chengdu, Sanya, International Duty Free Complex
A propos de New Balance
New Balance, dont le siège social se trouve à Boston, MA, a l'objectif suivant : indépendant depuis 1906, nous donnons aux gens les moyens d'agir grâce au sport et à l'artisanat pour créer un changement positif dans les communautés du monde entier. Fabriquée aux États-Unis depuis plus de 75 ans et représentant une partie limitée de nos ventes américaines, New Balance MADE U.S. est une collection haut de gamme qui contient une valeur nationale de 70 % ou plus. New Balance possède cinq usines en Nouvelle-Angleterre et une à Flimby, au Royaume-Uni. New Balance emploie 8 000 personnes dans le monde et a réalisé en 2022 un chiffre d'affaires mondial de 5,3 milliards de dollars.
A propos de Stone Island
Une culture de la recherche, de l'expérimentation, de la fonction et de l'utilisation sont les matrices qui ont toujours défini Stone Island : la marque de vêtements de sport pour hommes fondée en Italie en 1982, conçue pour devenir le symbole d'une recherche extrême sur les fibres et les textiles, appliquée à un design innovant. Saison après saison, c'est à travers l'étude de la forme et la « manipulation » de la matière que Stone Island a trouvé son propre langage dans le but d'établir de nouvelles frontières dans le monde de la confection.
Crédits photos : © New Balance © Stone Island 
SÉLECTIONS :
Alexandre Joulia, photographe et rédacteur en chef adjoint AMILCAR MAGAZINE GROUP & THE RIGHT NUMBER MAGAZINE
Rachel Joulia-Helou, rédactrice en chef AMILCAR MAGAZINE GROUP & THE RIGHT NUMBER MAGAZINE
AMILCAR MAGAZINE à découvrir sur Linktr.ee : https://linktr.ee/amilcarmagazine

Éditeurs :
Rachel Joulia-Helou, rédactrice en Chef AMILCAR MAGAZINE GROUP.
Alexandre Joulia, photographe et rédacteur en Chef adjoint AMILCAR MAGAZINE GROUP.
AMILCAR MAGAZINE GROUP
ABONNEMENT Amilcar Magazine & THE RIGHT NUMBER MAGAZINE :
CLUB AMILCAR GROUP :