Le 14 mars 2018, CODE41 présentait un projet un peu fou : le projet X41. Le but était de démocratiser la haute horlogerie en créant le premier mouvement manufacture communautaire. Durant moins d'un an, plusieurs chapitres se sont succédés sur le site. C'était le rendez-vous entre CODE41 et sa communauté. L'idée était de faire un point sur l'avancée du projet mais également que ces derniers donnent leurs avis en votant (intégration d'une grande date, évolution du design, construction du mouvement, etc.)
On March 14 2018, CODE41 presented a slightly crazy project: the X41 project. The aim was to democratize haute horlogerie by creating the first Community manufacturing movement. For less than a year, several chapters have followed one another on the site. It was the meeting point between CODE41 and its community. The idea was to take stock of the progress of the project but also for them to give their opinions by voting (integration of a major date, evolution of the design, construction of the movement, etc.)
Ce fut un énorme succès ! le 12 mars dernier, en moins de 72h, les 500 X41 ont trouvé preneur. La communauté s'est une nouvelle fois mobilisée massivement à l'ouverture des pré-commandes et ont témoigné toute la confiance qu'ils pouvaient avoir envers CODE41. Il va falloir attendre décembre 2019 pour les 300 premiers puis février 2020 avant de porter fièrement au poignet une X41.
It was a huge success! On March 12, in less than 72 hours, the 500 X41s found takers. The community once again mobilized massively when the pre-orders were opened and showed all the confidence they could have in CODE41. It will be necessary to wait until December 2019 for the first 300 and then February 2020 before proudly wearing an X41 on the wrist.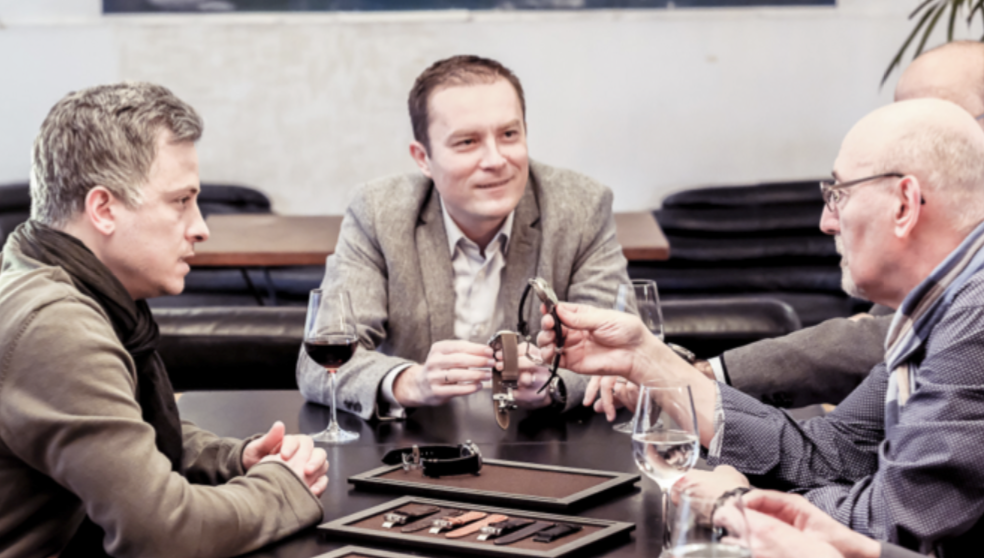 A propos de COD41 CODE41 a été créé par un petit atelier de design horloger nommé Cosanova et basé à Lausanne en Suisse. Pendant 11 ans, l'atelier a collaboré avec une quarantaine de marques horlogères comme Tag Heuer, Parmigiani, Montblanc, Oris, Eberhard ou encore Hautlence.
En 2016, la société décide de lancer sa propre marque de montres: CODE41. Leur objectif: révéler toute la vérité sur le label Swiss Made et apporter une vraie alternative au prix exorbitants des montres mécaniques.
About COD41 CODE41 was created by a small watch design studio called Cosanova based in Lausanne, Switzerland. For 11 years, the workshop collaborated with some forty watch brands such as Tag Heuer, Parmigiani, Montblanc, Oris, Eberhard and Hautlence.
In 2016, the company decided to launch its own watch brand: CODE41. Their objective: to reveal the whole truth about the Swiss Made label and provide a real alternative to the exorbitant price of mechanical watches.
Présentation de la X41 Creator Edition : https://www.youtube.com/watch?v=6ZeIyljUwuc Presentation of the X41 Creator Edition : https://www.youtube.com/watch?v=6ZeIyljUwuc